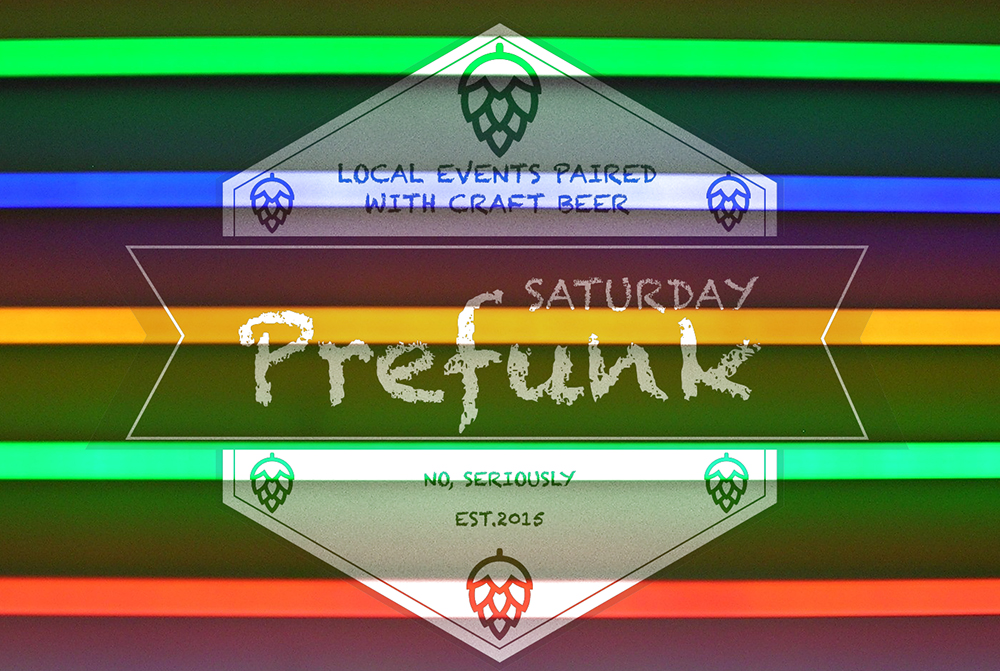 TACOMA PREFUNK SATURDAY, OCT. 21 2017: Matchless Lovely Medusa and Gaytron the Imploder
PREFUNK: Those fun-loving cats at Matchless Brewing Co. in Tumwater have brewed another lovely new craft beer called Lovely Medusa. The double IPA doesn't have anything to do with the Greek mythology monster but rather Medusa hops, which delivers strong flavor and aroma characteristics of intense guava, melon, apricot and citrus fruit. Matchless brewers add Simcoe and Amarillo hops and a fairly pale malt bill to the beer for tons of peach and stone fruit character with a nice dankness in the background. It's freakin' delicious and pouring from Peaks and Pints' Western red cedar tap log.
6 P.M. OKTOBEER PUMPKIN NIGHT: Wingman Brewers has a reputation for knowing how to make magic with vegetables, and they're at it again — this time with pumpkins. Celebrating pumpkin with at least six pumpkin beers at their Tacoma Dome District brewery the night will also include a few other Wingman craft beer treats plus food.
6 P.M. THE BIG BIKE JUMP: Since 2009, Tacoma artist Galen McCarty Turner has jumped his bicycle through glowing neon tubing in a dark alley at Sixth and I Street. And every year, the alley's atmosphere feels like a high school kegger. During pre-jump theatrics, Turner transforms into "Gaytron the Imploder" — complete with costume. Then to the roar of the crowd, he pedals hard through a 90,000-volt wall of rare stimulated gases and glass he crafted. It's spectacular. This year, Gaytron will make the jump at Second Cycle's Youth Programming fundraiser at the Museum of Glass. The evening will feature live and silent auctions, glass blowing with Tacoma's Hilltop Artists and Residence, and Gaytron's infamous bike jump. Those on hand no doubt still have fond memories of the cape sporting Galen's moment of triumph, and the karate-chop, pelvic-thrust celebration that follows.
Save
---