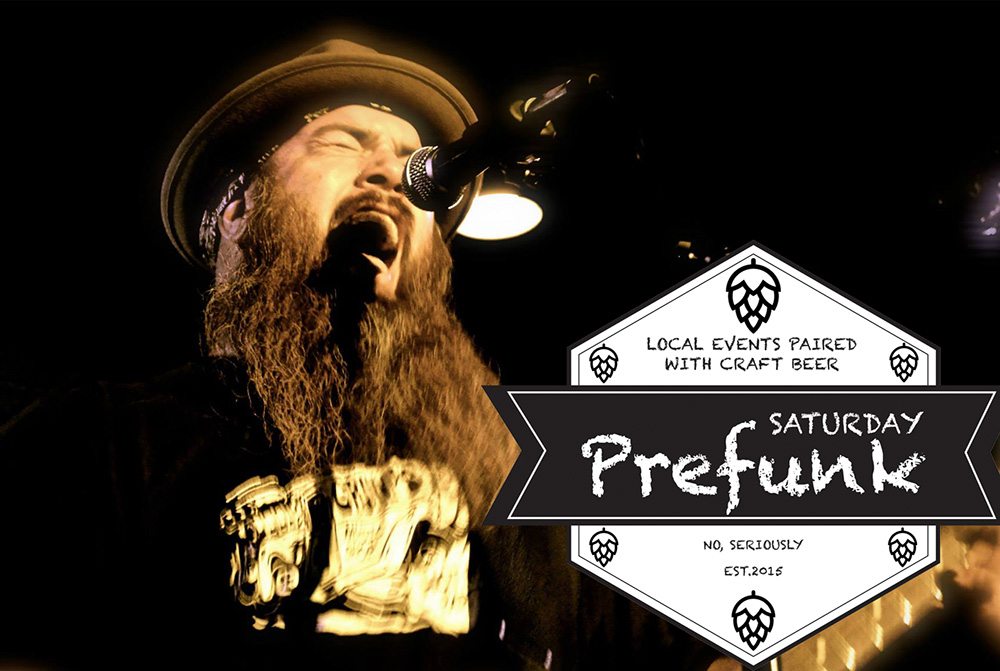 TACOMA PREFUNK SATURDAY, MAY 5 2018: Seapine Seawitch Milk Stout and Harlis Sweetwater
PREFUNK: Seapine Brewing's Seawitch Milk Stout has hit Peaks and Pints' Western red cedar tap log. Seapine's take on the style is lush and direct, hewing close to the coffee-chocolate ideal, thanks to eight varieties of malted barley. Cinco de Mayo? Indeed. Peaks and Pints also offers a flight of five Mexican style lagers.
7 P.M. IMPROV MUSIC: Tacoma Noise. Ah, yet one more minuscule music genre. This one's local, at least, but still pretty hard to describe in ten words or less. It's mostly distorted, stripped down, dark, moody, experimental music that seems to have no interest in being commercially successful. Wikipedia says it has "an aesthetic sensibility rooted in dissonance and a flippant attitude toward sonic clarity and technical virtuosity." Translation: It's going to be awesome. Catch Clash Vallian, CJ Boyd and Fang Chia at 2nd Cycle in Tacoma.
9:30 P.M.: HARLIS SWEETWATER BAND: If the Harlis Sweetwater Band isn't carefully they'll be known as The Valley's house band. This awesome blues meets '60s-style soul meets rock band will rattle the Rainier cans once again at the Tacoma bar meets restaurant meets music venue. Aside from headlining blues festivals and shows of their own, the Harlis Sweetwater Band has been direct support for such artists as Jimmie Vaughan, George Thorogood, Robert Randolph & The Family Band, Los Lobos and Walter Trout just to name a few. Music critics have called deep-voiced, broad-shouldered, bearded frontman Harlis Sweetwater the best singer in any genre. The Huntington Beach band rolls into The Valley tonight.
---