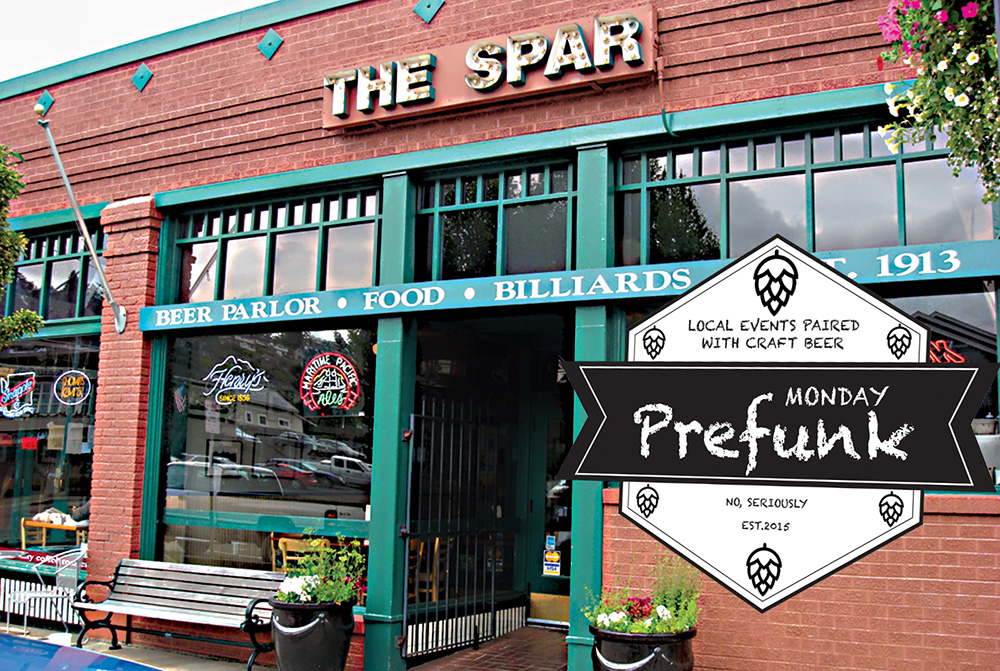 TACOMA PREFUNK MONDAY, NOV. 13 2017: Two Beers Unicorn Pale Lager and awesome historic taverns
PREFUNK: At first glance, The Unicorn on Seattle's Capitol Hill resembles a circus with rampant stripes, salvaged carousel panels and menagerie of taxidermy. If you dig deeper, you'll notice amazing folk art, hand-painted tables and intricate altars, when you don't face your face planted into a something deep-fried. Two Beers Brewing Co., in Seattle's SoDo neighborhood, brewed a pale lager for the joint. "The Unicorn" (5.3%) — brewed with Amarillo, Belma, Citra, Columbus and Legacy hops — comes across as a light bitter IPA or even a grassy saison. Peaks and Pints scored a keg of this delicious pale lager. Drop by for a pint.
NOV. 13-19 THE SPAR ANNIVERSARY: When the Old Town Tacoma building was rebuilt in its current state in 1916, it housed men's garb, billiards and a restaurant called the Spar, which had soft drinks that bootleggers could "help out" while the bartender looked away, muttering, "Oh look, a butterfly!" Later, it served hard liquor, but eventually went to "beer and wine" tavern status, where it remains today. This week, The Spar celebrates its 100th anniversary — as well as the 30 years Kathy Manke, Queen of the North, has owned it. Drop by The Spar today to check out the special timeline pictorial as well as the return of gizzards(!).
5 P.M. PARKWAY RANDALL: Ghostwalker IPA is a well-balanced, citrus IPA from the E9 Brewery of Tacoma. Believed by many to be a legend, it has returned and have been seen by several sworn bartenders of the 82-year-old Parkway Tavern and countless wildings, though few living south of Narrows Bridge seem to believe it still exists. Sean Jackson, born Aegon Targaryen, has captured and tamed the Ghostwalker, and will feed it with mysterious fresh ingredients, proving, once again, he is King of the North Tacoma.
Save
---