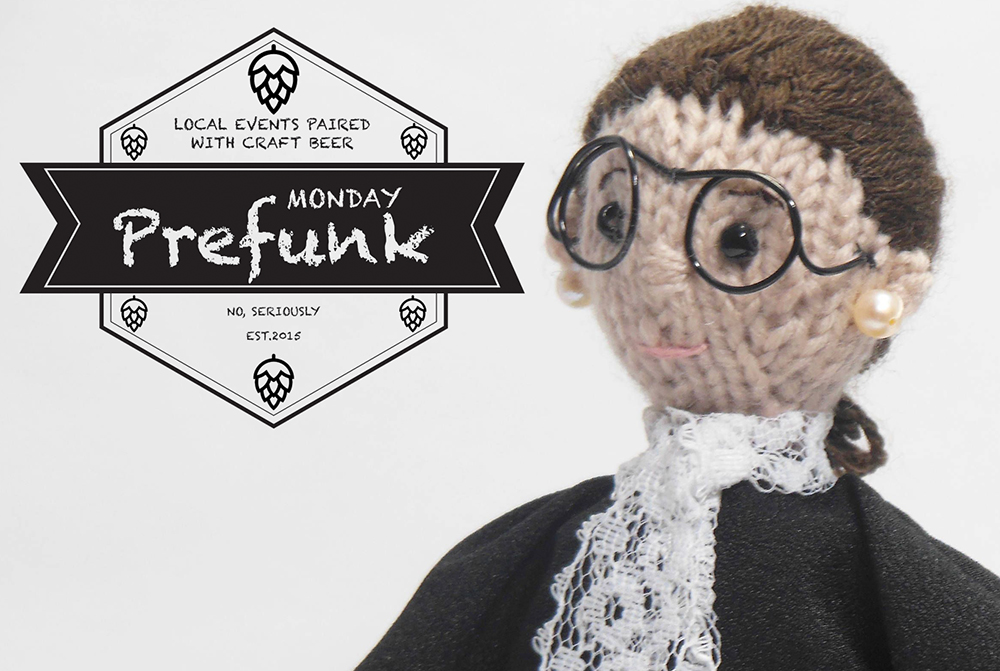 TACOMA PREFUNK MONDAY, MAY 14 2018: Maritime Pacific Chicken Ship and Ruth Bader Ginsburg
PREFUNK: Maritime Pacific Brewing's Regatta Series IPA pays tribute to the lowly, forgotten, sometimes neglected boat tender, the "rotten dingy" — the dinghy that hauls people and supplies to and from the main ship. It's a workhorse that is rarely treated with the respect it deserves. The latest installment in this IPA series is Chicken Ship, a hazy IPA brewed with 100 percent New Zealand Raukau hops for citrus flavors and a stone fruit finish. Maritime's Chicken Ship IPA flows from Peaks and Pints' Western red cedar tap log.
1:45, 4, 6:20 AND 8:45 P.M. RBG: This documentary about the irrepressible Ruth Bader Ginsburg is the kind of tribute the legendary Supreme Court Justice deserves. Peaks and Pints is pulling for her to be named the last-minute replacement for Kristen Wiig as Cheetah in the Wonder Woman sequel. Fingers crossed. Anyhoo, catch RBG at The Grand Cinema.
5 P.M. PARKWAY RANDALL: Georgetown Brewing's Citra Galaxy IPA is the official Seattle Beer Week beer. Parkway Tavern is the official Monday Night Randall destination. By some sort of mathematical property the Mandarin orange, grapefruit and lemon IPA is the Parkway's Randall beer tonight. What will manager Sean Jackson load his Randall infusion tube with? Hops? Fruit? Both?
---