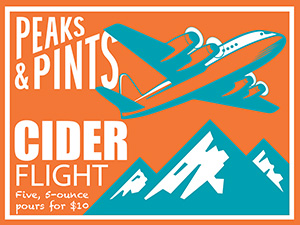 People have known how to make cider for thousands of years. Archaeological evidence shows that ancient European and Asian cultures used apples to make a crude version of cider as early as 6500 B.C. The art of cider making improved over the years as people developed a better understanding of the factors that impact cider flavor. During the sixth century, a profession of skillful brewers was established in Europe. These people made beer-like beverages and also cider. By the 16th century, Normandy became one of the largest cider-making areas in the world. Experimentation with different types of apples ensued, which resulted in better tasting ciders. England and colonial America also produced cider during this time and it became an important part of each culture. The ciders of this time period were inconsistent however, as small farmers each had their own methods of manufacture. The technology of cider production made significant improvements over time as people developed a better understanding of each step in the cider making process. Today, it is a highly controllable operation, which results in a dependable, good-tasting product. Every Monday, Peaks and Pints presents a flight of cider. Welcome to Peaks and Pints Monday Cider Flight: Txopinondo Sagarnoa and others.
Txopinondo Sagarnoa
6%
Ascain — a commune in the Pyrénées-Atlantiques department in the Nouvelle-Aquitaine region of south-western France — is the home of master artisan cider maker Dominic Lagadec, the "Maître de Chai," of Cidrerie Txopinondo. He follows a precise method to develop his craft Sagarnoa, literally apple wine, a fermented beverage made from apples, matured on lees in barrels for a minimum of six months, producing a refreshingly dry and fruity taste. Note: The bottle should be shaken before opening to resuspend the natural deposit of unfiltered drinks then poured 20 inches from a flat-bottomed glass.
Elemental Platinum Peach
6% ABV
In December 2014, husband-and-wife team Brian and Christina Callahan, the Woodinville, Washington couple behind the Callahan Cellars winery, launched Elemental Hard Cider, focused on hard ciders made with Northwest apples, cold-fermented with minimal filtering and devoted to expressing the atmospheric components. "Platinum" Peach, a semi-sweet "infused" cider infused with peach, hits the tongue with slight bites of peach underlying a crisp apple cider.
One Tree Ginger Pomegranate
6% ABV
Grant Barnes and Neal Hennessy started making cider as a hobby, and it turned into a vocation. One Tree Hard Cider started in Barnes' Spokane Valley garage, with exactly one recipe: a relatively straightforward semi-sweet apple cider. They went pro in the summer of 2014. Ginger definitely wins the battle in One Tree's new spring release, Ginger Pomegranate, with pomegranate taking the back seat. That said, the pomegranate sweetness mellows out the ginger so as not to be a ginger bomb.
Finnriver Solstice Saffron
6.5% ABV
When one of Washington's earliest cidermakers, Drew Zimmerman, retired, Finnriver Farm & Cidery owners Keith and Crystie Kisler transplanted 1,000 of his trees from Mount Vernon to Chimacum, a heartwarming, if labor-intensive transition from old guard to new. Finnriver Sostice Saffron is created with locally produced saffron, anise and fennel seeds for aroma of dry apples with subdued saffron. Flavor is medium sweet with green apples, with only subdued saffron notes. It's an unusual adjunct for a cider, but it works really well.
Moonlight Thirteen 5
13.5% ABV
Londonderry is a charming town in southern New Hampshire about 45 minutes north of Boston. Londonderry, known for its apple orchards, is home of Moonlight Meadery, which began in 1995 when Michael Fairbrother, an experience brewer, tasted his first glass of mead, a cyser made with honey and apples. Moonlight also makes New England style hard cider, including Thirteen 5 made from freshly-pressed apple cider with a bit of natural sugar used to help reach the impressive strength of 13.5 percent, then Fairbrother lets it age in handmade American foeders. The aroma is fruity with some apple, and honey. Taste is sweet, almost like a candied apple, with fresh organic honey. It definitely hits you right across the face with booze.
---