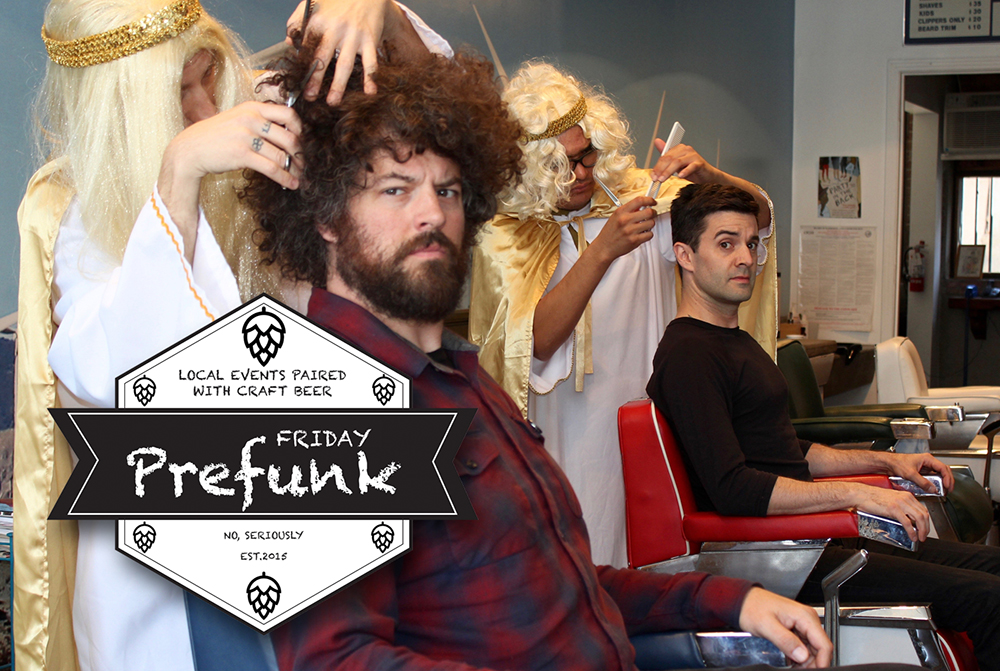 TACOMA PREFUNK FRIDAY, JUNE 1 2018: Ninkasi Whiteaker Series No. 2 and Big Business
PREFUNK: Northwest of downtown Eugene, Oregon, the Whiteaker neighborhood has long been a must-stop on devout beer lovers Eugene pilgrimage, thanks to Ninkasi Brewing, which planted its flag here in 2007. The brewery honors its neighborhood with a "Whiteaker Series" of beers, which "Series No. 2" just so happens to be in Tacoma's Proctor neighborhood on tap at peaks and Pints bottle shop, taproom and restaurant. Whiteaker Series No. 2 (6.9%) is a double hopped IPA packed with hop notes of citrus and melon, thanks to Nugget, Amarillo, Azacca, Mosaic, El Dorado and Strata hops. Ninkasi dry-hops this beer twice, offering a big hop hit. Balanced with flaked barley and rolled oats for a smooth mouthfeel, this IPA finishes clean and dry.
7:30 P.M. MACBETH: Macbeth. Some call it a tragedy. Some call it dark and bloody. We say look deeper. Good wins in the end. It's just the getting there that's the problem. But that's always the problem, right? The point is, justice is served. Evil is vanquished. See, it's practically Hollywood. All you need is Schwarzenegger. On second thought, let's be glad we don't. Then let's go see some Shakespeare at Tacoma Little Theatre. You know it's worth it.
8 P.M. BIG BUSINESS: We've seen Big Business a number of times over the years, most notably at the defunct Tacoma rock club Hells Kitchen and Olympia's Capitol Theater. Bassist Jared Warren and drummer Coady Willis of Los Angeles two-piece Big Business will return to the South Sound tonight headlining a gig at Tacoma's new music venue, Alma Mater. For the uninitiated, the duo has played for decades, in Big Business as well as other professional bands (to name a few: the two moonlight as the rhythm section of the Melvins; Coady used to play drums for Murder City Devils, and Jared started out playing bass for Pacific Northwest weirdo punk bands Karp, The Whip, and Tight Bros From Way Back When). Their music has always been heavy, what with Warren's burly tone, Willis' busy drumming, and surly harmonies that sometimes suggest a peculiar folk-rock band on an unexpected hair-metal kick. Today, though, Big Business is indebted to power pop and psychedelic rock as much as their sludge and stoner metal roots. Mos Generator and Kyberox open.
LINK: On tap at Peaks and Pints today
---