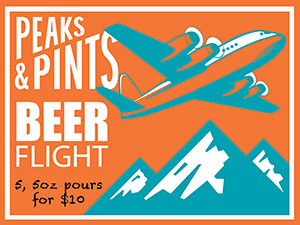 Hops are a resinous, sticky green flower (and from what Snoop Dogg taught us, so too is that sticky icky icky — weed). The hops used in brewing are the flower of a climbing plant that's a member of the hemp family. They grow on bines (not vines) that can reach more than 16 feet tall. The hop flowers contain lupulin, a sticky substance that contains essential oils, bitter acids and resins, and that is released when boiled. Hops are added during the brewing process and play an important part in balancing the flavors and aroma of the beer, as well as acting as a natural preservative. Hops put bitterness and character into a beer. Without them, beers would be overwhelmingly sweet (because of the malts), so hops add a balance of aromatic herbs and spice. Different varieties of hops have different flavors, such as citrus, pine, floral, fruit and others. They will impart different flavors into the finished product and brewers will create new brews using unique combinations. When it comes to bitterness, it really depends on what variety of hops the brewer uses (there are over 100 to choose from), how much is added, at what stage it's added (early on means more bitterness, later on means more aromatic qualities) and how strong the other flavor characteristics from the malt and yeast are. For today's flight, Peaks and Pints centers on hops that are sticky — cloying or tacky in sweetness or mouthfeel. Sticky, to us, implies dopey, resinous hops that are fairly common with many West Coast IPAs. We call the flight Craft Beer Crosscut 6.1.18: A Flight of Sticky Hops.
New Belgium Hemperor HPA
7% ABV, 55 IBU
New Belgium Brewing's Hemperor HPA (Hemp Pale Ale) is a THC-free pale ale brewed with fragrant oils extracted from hemp plants. While craft brewers have experimented with hemp seeds before, the Hemperor is noteworthy as the first craft beer made with hemp terpenes — organic compounds that give cannabis its signature aromas. New Belgium's research and development brewer, Ross Koenigs, has been perfecting the revolutionary process for the past two years combining fruity, tropical, herbal and slightly skunky notes from the hemp with floral Cascade and piney Simcoe hops.
The Hop Concept Dank & Sticky IPA
8.5% ABV
The inaugural beer of The Hop Concept brand, this IPA is crafted to convey the adjectives comprising its name, the beer is hopped with tons of Cs — Cascade, Centennial, Chinook, Comet, and CTZ (a Columbus, Topaz, Zeus hybrid) — as well as Amarillo, Mosaic, Simcoe, and the super sexy-sounding Experimental 05256. Those last ones have made a splash and are said to bring on notes of pine, mint and stone fruit. All of that are apparent, along with the herbaceous little sumpin' that earns the beer its "dank" descriptor. Melon is also pronounced at first sip, as is a sharp, almost peppery spike giving way to a resiny finish that goes for miles. As the beer warms up, a caramel sweetness plus notes of peaches and persimmons join the party.
Block 15 Sticky Hands
8.1% ABV, 100 IBU
Block 15 Brewing sits heart of downtown Corvallis, only a few blocks from Oregon State University. The brewery's name hails from Corvallis' previous incarnation as Marysville and the old plat map location from the old town. In late 2011, homebrewers Nick and Kristen Arzner opened the brewery and restaurant serving beers true-to-style with ingredients imported from different parts of the world, along with all the Willamette Valley produced grains, hops, fruits, herbs and yeast. Its Sticky Hands double IPA is a "Hop Experience Ale" featuring ample additions of sticky, resinous, lupulin packed hop buds grown in the Pacific Northwest. Sticky Hands begins with an aromatic blast of tropical fruits, citrus and dank herb; transitions into luscious hop flavor; and ends with a balanced bitter finish, gently propped up by pale malted barley and fermented with Block 15's privately banked Brewers yeast.
Lagunitas Waldos' Special Ale
11.3% ABV, 100 IBU
Marijuana folklorists trace the use of "420" as a code for pot smoking to a group of 1970s high school students in San Rafael, Calif., who regularly met at 4:20 p.m. to search for a rumored nearby patch of potent plants. The "Waldos" students received their name because they would hang out around a wall. Every year, around April 20, Lagunitas honors the Waldos with their own beer: A dank, earthy, herbaceous monster of a triple IPA. There's no way around this: It smells noticeably like weed, plus pine resin, mangoes and apricots. The body is full, sweet and sticky — "the stickiest of the icky," you might say — and there's a tidal wave of grapefruit and orangey hops before the warm, bitter finish.
Dogfish Head 120 Minute IPA
18% ABV, 120 IBU
Dogfish Head's 120 Minute IPA is pure craft gluttony in a bottle. Layers of syrupy, grassy, dank on dank on dank, resin hops get boiled for two hours, using Amarillo, Simcoe and Warrior hops continuously in the brewing and fermenting process  —  this beast ain't about fresh, it's about hop power. Taste starts bittersweet with piney hops and orange peel but then the booze kicks in and burns the throat. Despite this, there's a nice, smooth finish that follows the initial hoppy burn.
---