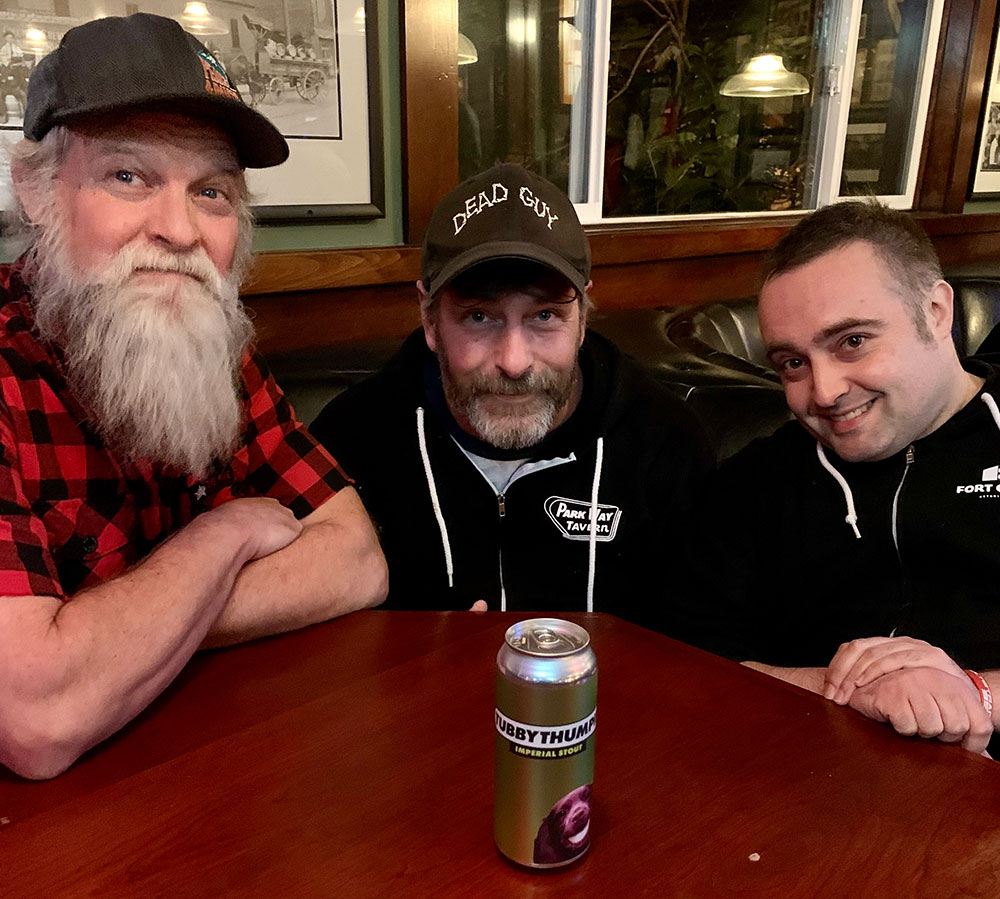 Tacoma Narrows Bridge Tubbythumping Stout history
Nov. 7, 2022, Parker Rush, owner and head brewer at Narrows Brewing, raised a pint toward the Tacoma Narrows Bridge standing majestically out his taproom's back window. The wind was barely blowing on the cloudy day unlike 83 years ago when 42 mph winds whipped the "Galloping Gertie" 2,800-foot center span like a hungry dog attacking a bone. The $6,400,000 Tacoma Narrows bridge spanning an arm of Puget Sound from Tacoma to Gig Harbor fell into the water soon after the bridge began to sway crazily. Leonard Coatsworth, a news editor for the Tacoma News Tribune parked on the bridge, managed to escape. His dog, Tubby, a three-legged black Cocker Spaniel remained trapped in his car as the bridge wobbled, then fell. As Rush sipped on his OCTO IPA, he thought Tubby deserved more than the 253 stories documenting the dog's life. "Tubby deserves an imperial stout in his honor," Rush said out loud to his sales director, Billy Manton.
You don't have to tell Manton twice. Two months later, Tubbythumping Imperial Stout rests in pours at Parkway Tavern, Peaks & Pints, and Rainier Growlers — three craft beer bars in Peirce County, Washington.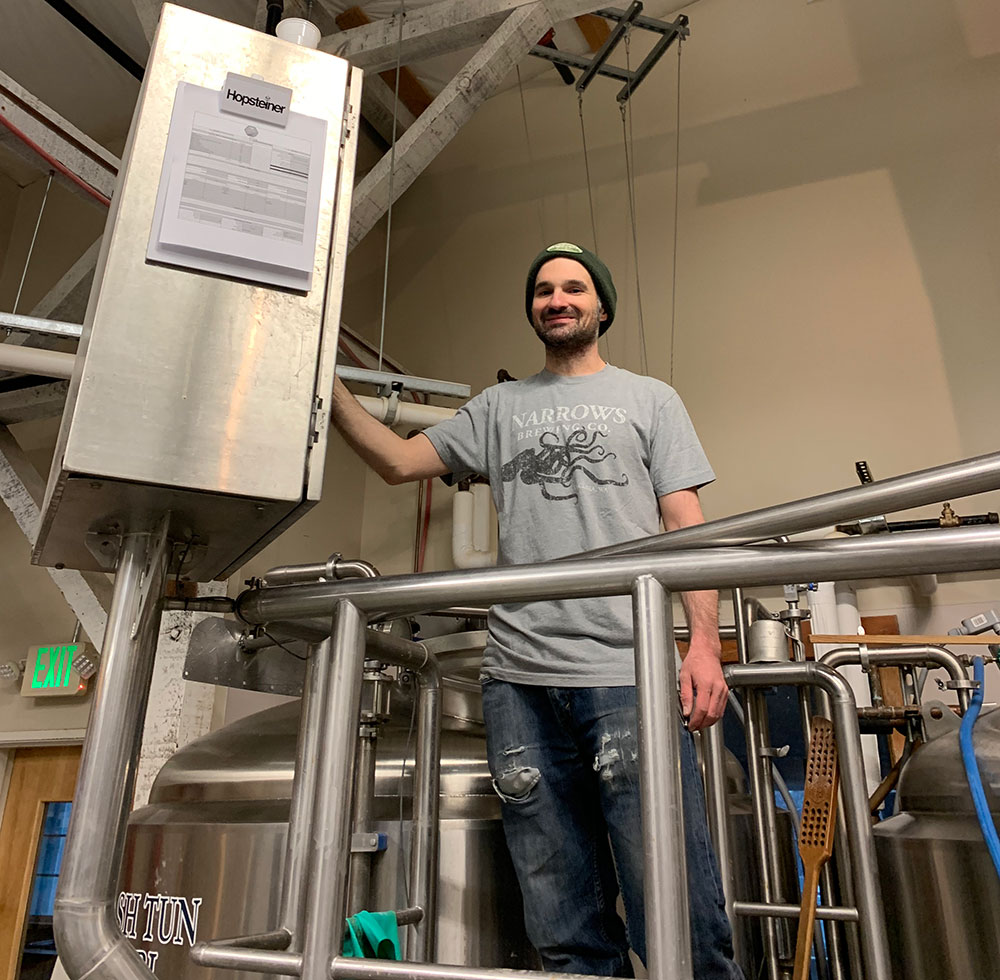 "We wanted to pay homage to one of Pierce County's forgotten figures, Tubby the Dog," writes Manton on Tubbythumping marketing materials. "We teamed up with our good friends at Parkway Tavern, Peaks & Pints, and Rainier Growlers to create Tubbythumping, an imperial stout that's never going to keep you down! We started with a luxuriously rich base, featuring oats and a touch of smoked malt. Then we picked out a particularly delicious barrel of aged stout to be blended in. The final result is a decedent treat with notes of dark chocolate, brown sugar, a hint of bourbon and a kiss of smoke."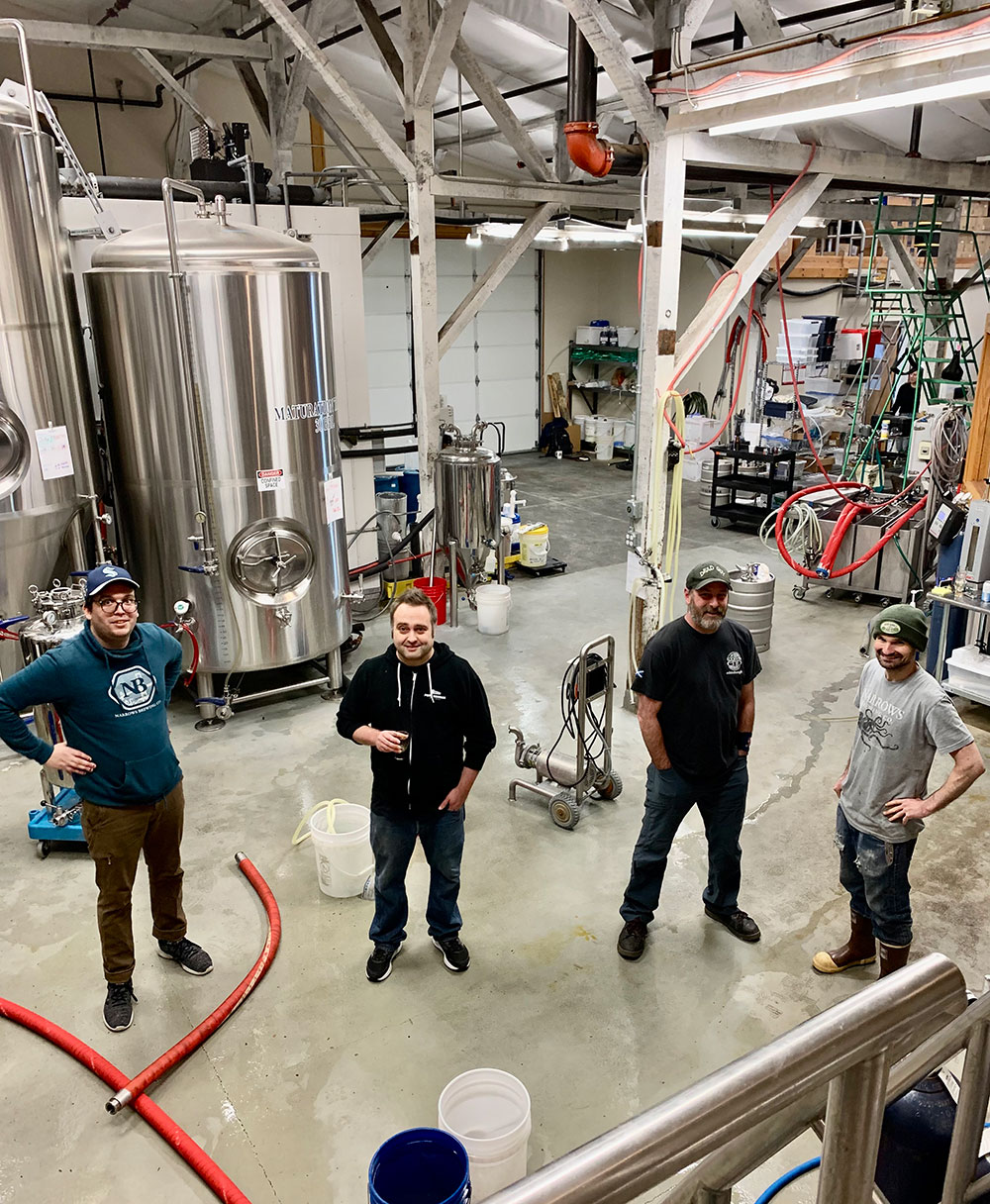 Parkway Manager Sean Jackson, Peaks & Pints co-owner Ron Swarner, and Rainier Growlers manager Ben Chase joined Rush, Manton and lead brewer Zach Dowling brewing the 10-percent tribute to Tubby, which is also a nod to thumping shenanigans that commandeered Peaks & Pints jukebox during its first two years. In addition to routine brewing procedures, Team Tubby tasted several imperial stout barrels in Narrows Brewing's subterranean cellar for the right barrel blend while recounting Tubby's last moments. Coatsworth's car stopped 450 feet onto the east side of the bridge when it began to violently sway. He abandoned his car at first, then tried to go back for Tubby, but the bridge shook too much. Coatsworth's photographer colleague attempted a rescue but was also turned back. A third attempt was made by Prof. F.B. Farquharson, an engineering professor at the University of Washington, who was there to document the bridge's frequent sways. Tubby snapped at Farquharson's friendly hand, nipping a knuckle. Farquharson stumbled his way back off the bridge moments before the bridge fell 200 feet into the Tacoma Narrows, where swift currents carried the car and Tubby away. Neither has ever been found. The bridge remnants sit 180 feet underwater, which became home to several Giant Pacific octopuses — the inspiration behind Narrows Brewing's flagship OCTO IPA.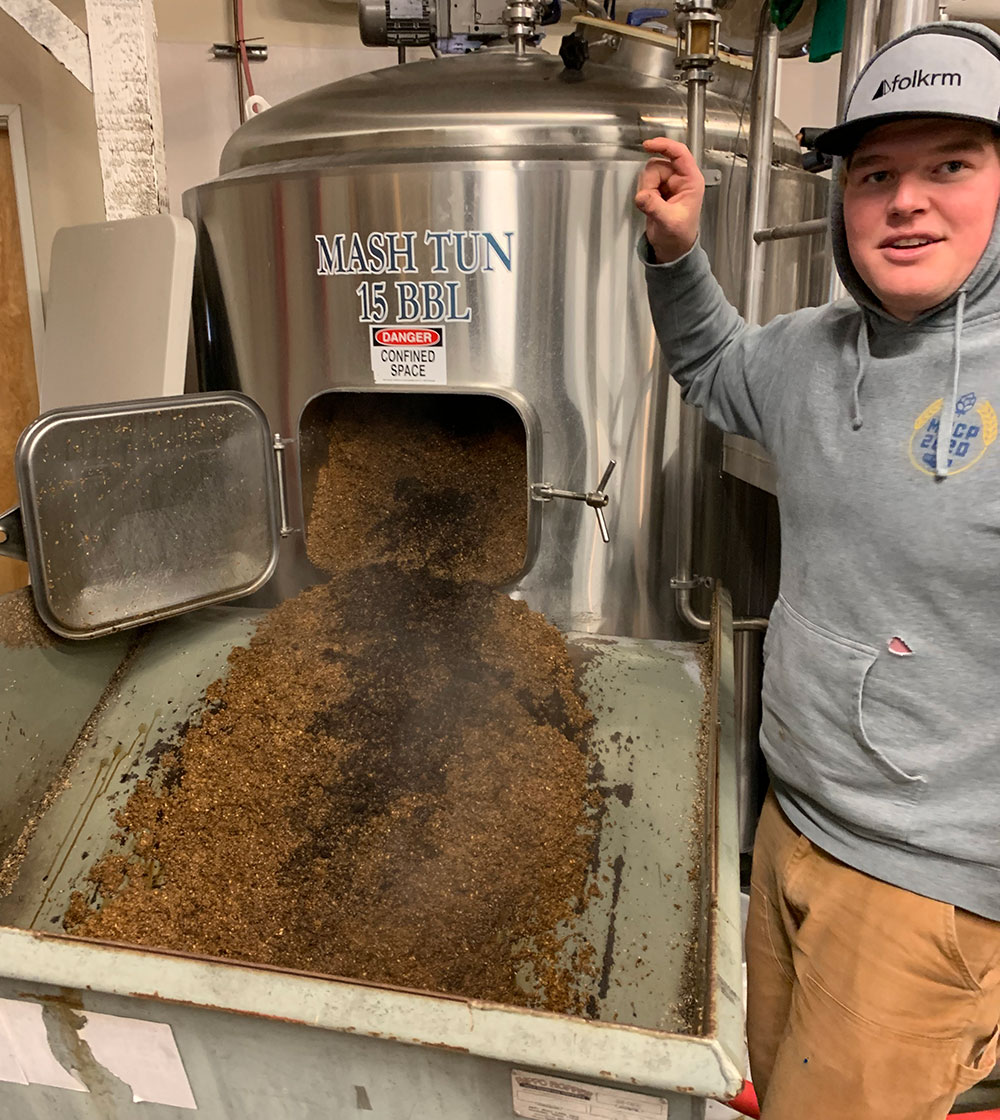 Parkway Tavern, Peaks & Pints, and Rainier Growlers has Tubbythumping on draft with cans at Peaks and Rainier. Stop by the Pierce County craft beer bars and sing the songs that remind of the good times, sing the songs that remind of the better times. (Oh Tubby Boy, Tubby Boy, Tubby Boy)
Narrows Brewing, 9007 S. 19th St., Tacoma
Parkway Tavern, 313 N. I St., Tacoma
Peaks & Pints, 3816 N. 26th St., Tacoma
Rainier Growlers, 13105 Meridian Ave. E., South Hill Puyallup
LINK: Peaks & Pints cooler inventory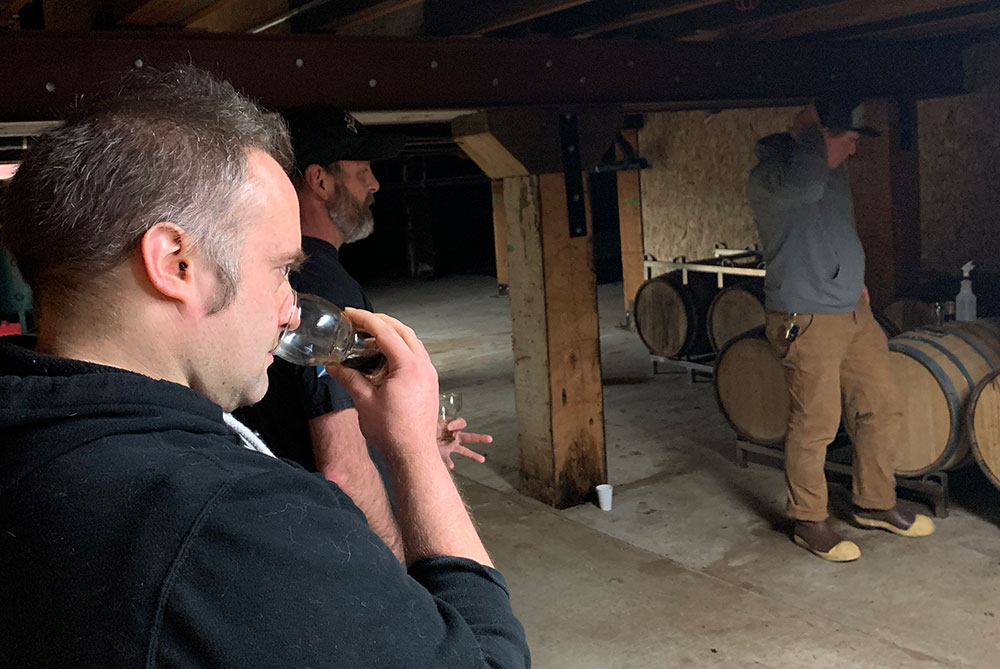 ---