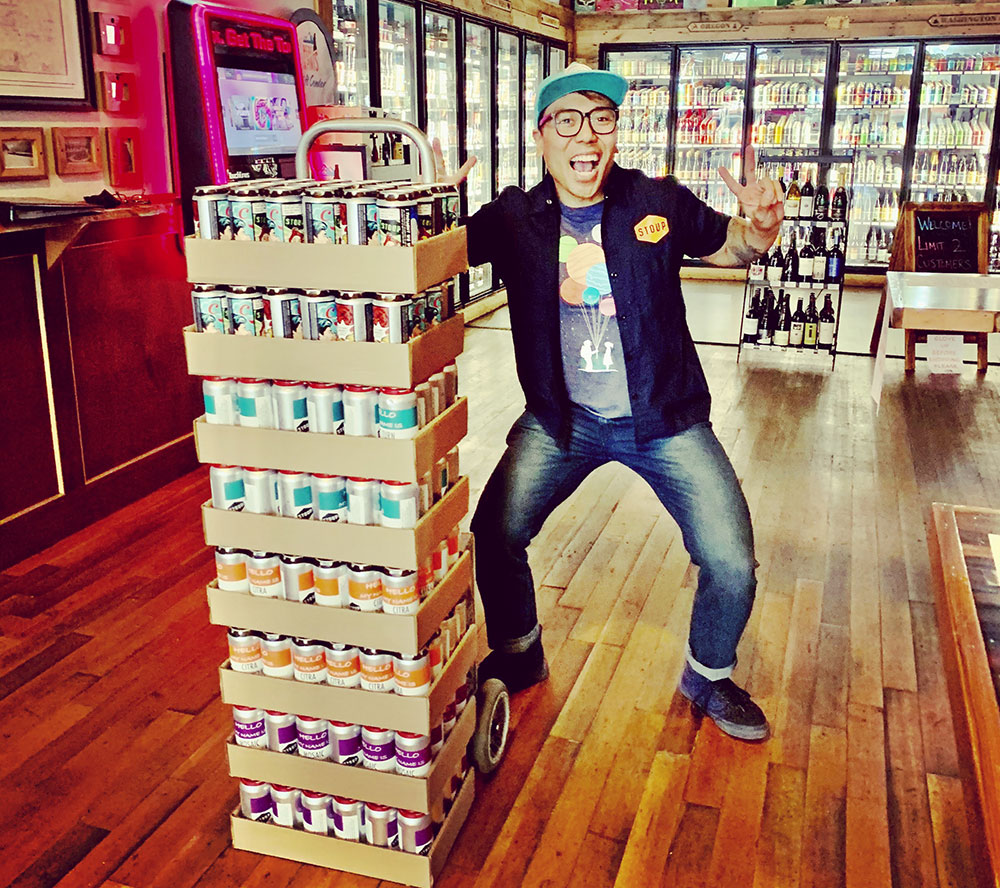 Stoup Brewing cans in Tacoma
Stoup Brewing describes themselves as "committed traditionalists," brewing well-structured, traditional beers that blow kegs in a matter of hours. These scientists (no, really!), create craft beers that change flavors from start to finish. Today, they started to sell canned beer. And, they're not even close to finishing the canning process.
That's right, Stoupers! The Seattle brewery now has cans, four of which are in our cooler: Mosaic Pale, Citra IPA, Left Turn IPA (Simcoe, Citra, Amarillo, and Mosaic) and their West Coast IPA collaboration with Cloudburst and Standard, I Thought We Were Friends.
Peaks & Pints is stoked to carry the Stoup cans. Cheers!
CITRA IPA: Your first sniff will elicit images of tropical fruit and citrus thanks to a healthy dose of Citra hops. Next, pale malt sweetness keeps things in check with slight bitter, citrusy fruits and grapefruit. Citra IPA finishes dry with very bright, tangerine and Meyer lemon character lingering. 5.9%
I THOUGH WE WERE FRIENDS: This West Coast IPA is a collaboration between Cloudburst Brewing, standard Brewing and Stoup brewed for Brouwer's Cafe 15th Anniversary. 6.66%
LEFT TURN IPA: Simcoe, Citra, Amarillo and Mosaic come together for notes of grapefruit, orange, pine and berry. 5.9%
MOSAIC PALE: A highly drinkable, hop forward beer with a classic American Pale Ale malt bill. Heavy-handed Mosaic dry hopping gives this beer a nose packed full of citrus and mango. Up front aroma, balanced bittering and a moderate body just beg for another taste … and another … and another. 5.3%
---