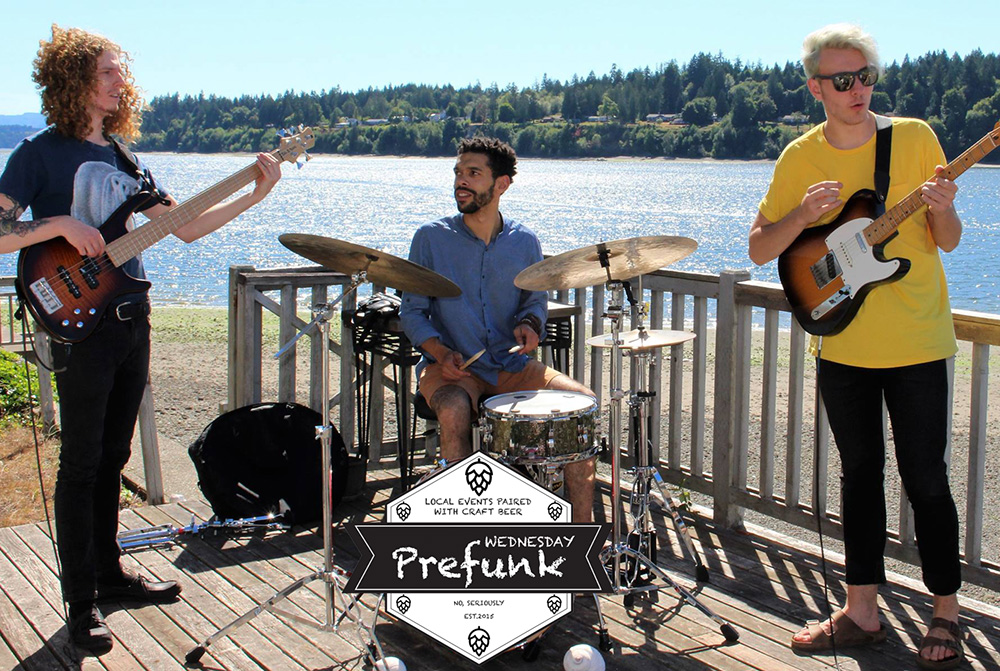 SOUTH SOUND PREFUNK WEDNESDAY, DEC. 6 2017: Tilted Tree Rudolph's Redemption and MonkFlower
PREFUNK: Life can be pretty complicated, but that doesn't mean your drink has to be. Sometimes, it just takes the simple things to unwind, especially during this season of cold weather grieving. Take cinnamon cider that's delicious as apple pie, harkening back to the familiar flavors of childhood creature comforts. Tacoma's Tilted Tree Hard Cider's holiday release, Rudolph's Redemption, is just that, cinnamon cider. It's not cinnamon toast by any mans, but rather a dry, tart cider with a hint of cinnamon. This delicious cider flows from Peaks and Pints Western red cedar tap log today.
6:30 P.M. WEDNESDAY JAZZ NIGHT: One day Pat Jansen, a longtime home brewer and founding had brewer at Three Magnets Brewing Co. in Olympia was chatting with said brewery's taproom manager Grant Bolt. It was a Matchless made in heaven. The duo went on to found Matchless Brewing in Tumwater. Every Wednesday they take off the gloves and chill with jazz in their taproom. Tonight, Olympians Matt Fearon, Harrison Hannon and Gabe Judd, also known as MonkFlower, will lay down some jazz, hip-hop, funk and soul.
7 P.M. LITTLE BILL AND ROD COOK: The Spar in Old Town Tacoma hosts live jazz and blues the first Wednesday of every month. Tonight, Little Bill and Rod Cook, two world-class musicians from the Pacific Northwest, will set up in the historic tavern's northwest corner. A Northwest rock legend ("I'm in Love With An Angel") and Washington Blues Society Lifetime Achievement Award winner, Little Bill can still knock 'em dead. He never wastes a note, whether it's on '50s classics such as "Route 66" or one of his originals, "Goin' Back to Oakland." Guitarist Rod Cook is known for his stylistic versatility and soulful, melodic playing. He's most recognized for his work with folk/funk, Americana artist Laura Love in the 1990s and collaborations with Tacoma singer/songwriter Vicci Martinez. Little Bill and Rod Cook will jam from 7-9 p.m.
---