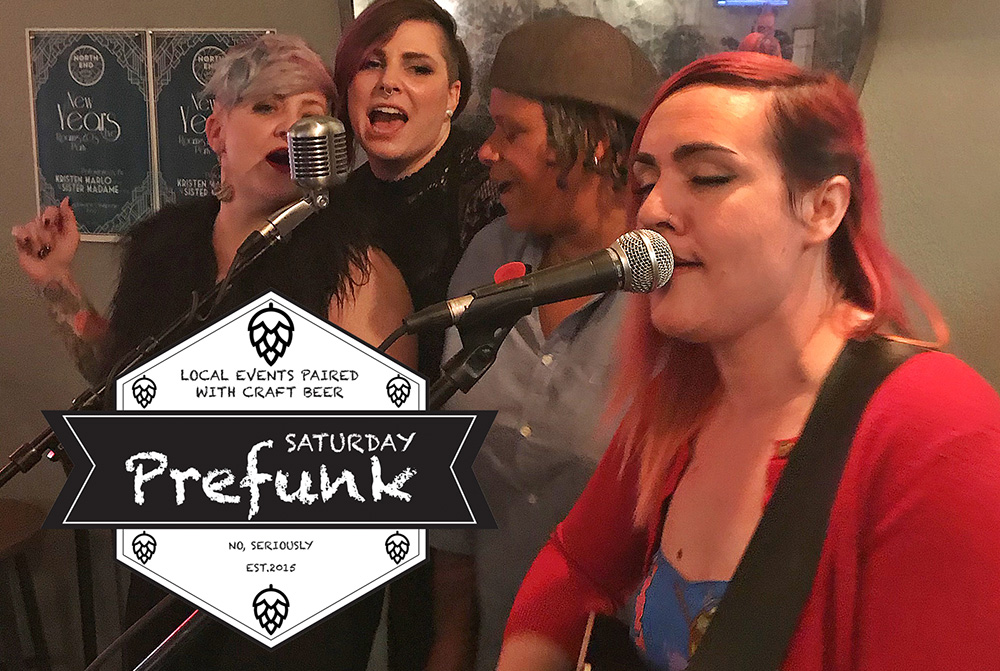 SOUTH SOUND PREFUNK SATURDAY, FEB. 10 2018: Block 15 Brewing IPA Party and Tacoma Love Show
PREFUNK: Dec. 31, 2011, Track 7 Brewing Co. opened for business in Sacramento, California. It grew from 340 barrels of beer in its opening year to just under 1,200 barrels in 2013. That's not surprising since 1,000 people showed up to the brewery's opening day – causing a line out the door for three hours. At 4 p.m. today, Peaks and Pints welcome Track 7 to Washington state tapping six kegs with famous track 7's off albums pumping out of our jukebox. Track 7 produces a lot of beer in the hoppy West Coast tradition. The irony: When Track 7 first opened, they didn't include an IPA on their lineup. Today, they excel at the style. Track 7's Panic IPA, Left Eye Right Eye Double IPA, Blood Transfusion IPA With Blood Orange, Mr. Chimpo IPA and Amarillo Adoration Double IPA will all flow from Peaks and Pints' Western cedar tap log this afternoon, along with Nukin' Futz Peanut Butter Chocolate Cream Porter.
NOON TO CLOSE DARK HEART BEER FESTIVAL: Top Rung Brewing Co. celebrates its dark beers, as well as offers a taste of its special barrel-aged dark beers out of the barrels. The Lacey, Washington brewery calls it the "Dark Heart Beer Festival," pouring Bourbon Barrel Aged Pyrolysis, Red Wine Barrel Aged Pyrolysis, Sandstone Whiskey Barrel Aged Dark, Pastry Raspberry Stout and its award-winning My Dog Scout Stout. Olympia funk MonkFlower trio will add some heart to the dark.
7 P.M. TACOMA LOVE SHOW: A gathering of Tacoma artists will share their original songs and raise money in celebration of the Valentine's season at Real Art at 56th and South Tacoma Way. Kim Archer, Champagne Sunday, Kristen Marlo, Angie Lynn, Jessica Lynne, Forest Beutel, Strangely Alright and others will provide the make-out music, while raising funds for Pierce County YMCA and the Community Resource Center. Peaks and Pints provides the Double Mountain and pFriem craft beer.
---