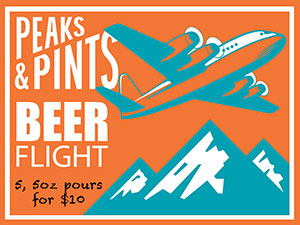 Corvallis, Oregon, is a graceful, seductive, sophisticated and humane version of the platonic form of a small Northwest college town. It offers a kinder, gentler vision of hippie populism and liberal social planning: artsy trashcans covered in ivy, preserved frontier architecture, little cafes with outdoor seating and a general atmosphere of quaintly unified purpose. The college town is also home to some of the state's best breweries and cideries. The idyllic little city of Corvallis, which sits snug against the Willamette River about an hour and a half south of Portland, is home to the state's agricultural college, which also has a respected fermentation-sciences program. Oregon State University's Fermentation Science program, one of just a handful in the nation, is a "hands-on" applied science addressing the use of microorganisms as processing agents in the production of alcoholic beverages, as well as a variety of other fermented foods such as cheese, yogurt, soy sauce, pickles, breads and fermented vegetables. Cheese is delicious, but so are craft beer and cider. Peaks and Pints presents Craft Crosscut 2.12.18: A Flight of Corvallis Oregon.
2 Towns The BrightCider
6% ABV
In late 2010, Corvallis homebrewers Aaron Sarnoff-Wood and Lee Larsen filled a gap in the college town's drinking scene — cider. The duo opened 2 Towns Ciderhouse crafting unique ciders brewed with the traditional English and French-style's tannic apples, Oregon grown, of course. Discovered on Long Island in 1759, the Pippin Newtown is one of the oldest original US varieties of apples. Thomas Jefferson grew it and Benjamin Franklin took samples to the English royal court, causing it to become one of the first US apple exports to the UK. 2 Towns Ciderhouse takes advantage of the apple's sweet, rich flavor in its BrightCider, which shines a spotlight on Newtown Pippin with a little help from other Northwest Varieties. The BrightCider is fermented cold to slow the fermentation process, retaining the aromatics of this heirloom fruit. The result is balanced flavor — partly sweet and partly dry.
2 Towns Made Marion
6% ABV
The Marion blackberry was originally bred for Marion County, Oregon farmers. Tangy and full of ripe, rich berry notes that shine in 2 Towns' Made Marion, even after blended with Northwest apples. The nose is expressive dark berry and cherry, with apple and sweetness. The taste follows suit — blackberry-like, tart and tangy with a medium bodied and low effervescence with a subtly dry finish.
Block 15 Gloria!
5% ABV
Block 15 Brewing sits heart of downtown Corvallis, only a few blocks from Oregon State University. The brewery's name hails from Corvallis' previous incarnation as Marysville and the old plat map location from the old town. In late 2011, homebrewers Nick and Kristen Arzner opened the brewery and restaurant serving beers true-to-style with ingredients imported from different parts of the world, along with all the Willamette Valley produced grains, hops, fruits, herbs and yeast. Blending delicate malt character and zesty hops, Gloria! is Block 15 Brewing Co.'s vision of the crisp, unfiltered pilsner. Brewed with floor-malted pilsner malts, it pours a hazy, straw-colored pint. Magnum, Hallertau, Oregon-grown Mt. Hood and Czech Saaz hops impart citrus, grass and floral spice, while Czech Pilsner yeast finishes clean and refreshing. Packaged after four weeks of cold lagering, this snapshot in flavor and aroma will last for a couple weeks, when stored cold. With extended cold storage, Gloria! mellows out to further balance these lively hop and yeast notes with its intricate malt backbone.
Mazama Mosaic Eruption IPA
6% ABV, 60 IBU
Mount Mazama is famous for blowing itself apart and leaving a hole where Crater Lake form and later became Oregon's only full-service national park. Mazama Brewing came later, much later, but it's catching up in popularity. Founded in 2013, it's a family owned microbrewery in Corvallis specializing in European style ales made with the finest ingredients from the Willamette Valley. Mosiac Eruption IPA, duh, showcases Mosaic hops that give it a bold grapefruit twist. This beer is triple-hopped with a blend featuring Mosaic, Amarillo, Citra and Centennial hops for moderate herbal, grassy and earthy flavors and bitterness with medium biscuit and cracker malt and a dry finish.
Block 15 Sticky Hands
8.1% ABV, 110 IBU
Block 15's Sticky Hands double IPA is a "Hop Experience Ale" featuring ample additions of sticky, resinous, lupulin packed hop buds grown in the Pacific Northwest. Sticky Hands begins with an aromatic blast of tropical fruits, citrus and dank herbs; transitions into luscious hop flavor; and ends with a balanced bitter finish, gently propped up by pale malted barley and fermented with Block 15's privately banked Brewers yeast.
---