Proctor Presents: Peaks and Pints and Compass Rose
Proctor is a boutique Tacoma neighborhood centered around North 26th Street and Proctor Street. It's a small district packed with locally-owned and operated niche stores in which every detail — every window display, bushel of fresh produce or handmade — is carefully curated for customers. Peaks and Pints bottle shop, taproom and restaurant has called Proctor home for a little more than two years. Daily this holiday season, not only are we highlighting a craft beer we think would make the perfect gift, but also highlighting the perfect gift from our neighbors. Today, we welcome Compass Rose.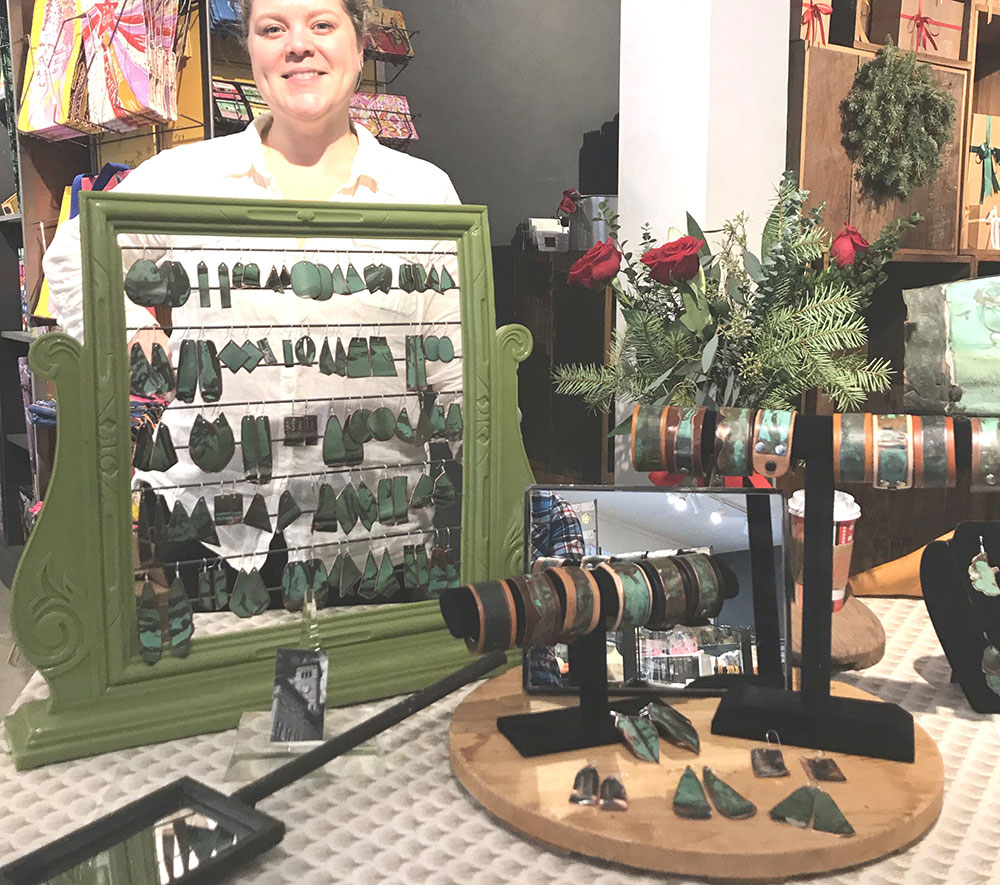 Compass Rose
Located directly across the street from Peaks and Pints, Compass Rose features all the quirk, class and sass of its original downtown Olympia location — with a T-town flair. Compass Rose offers artisan jewelry, colorful kitchen essentials, locally made lovelies, cards, books and a vast assortment of surprises — such as Sanford & Daughter jewelry. Jenny Aarde, daughter of Sanford and Son Antiques and Auctions co-owner Alan Gorsuch, is making jewelry out of the copper tiles Gorsuch salvaged from Tacoma's Old City Hall. With the blue-green patina and salvaged leather backing, they have a bold, Western look. 3815 N.26th St., Tacoma, 253.759.0077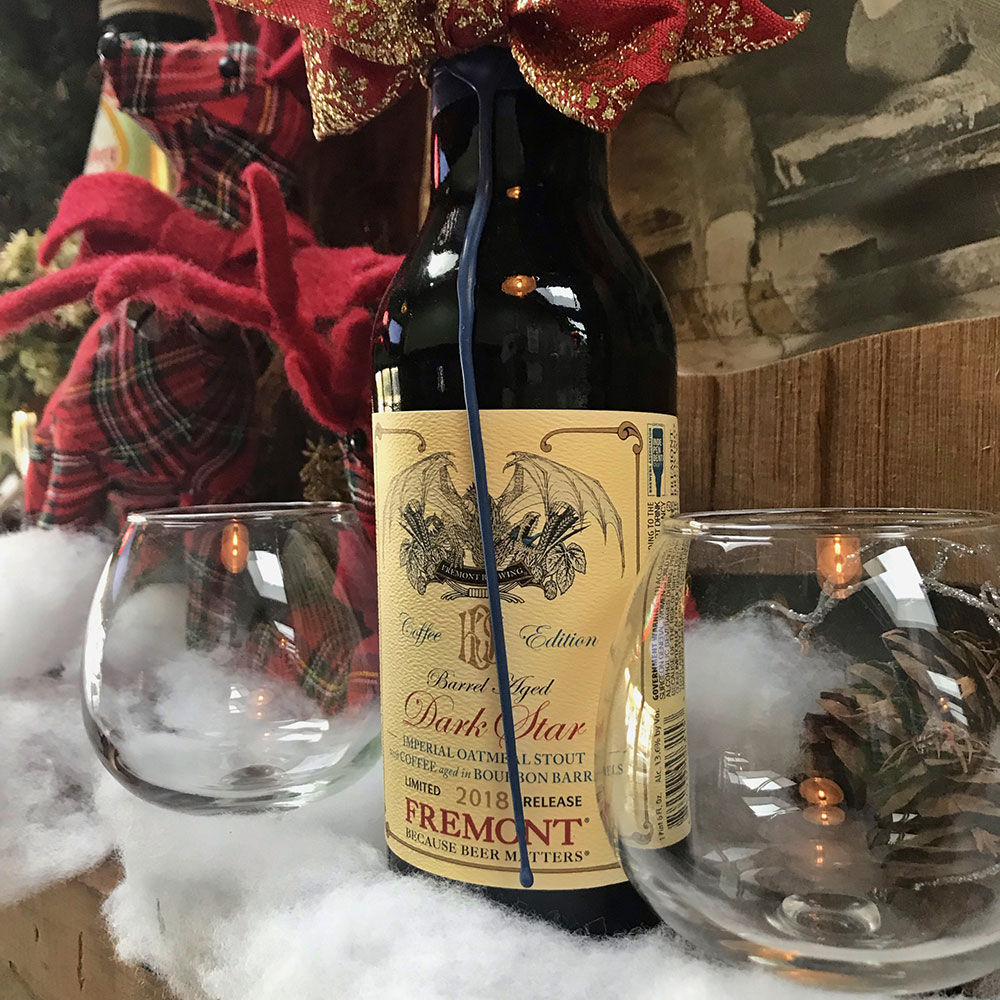 Peaks and Pints
Today's Peaks and Pints Package Present is a 22-ounce bottle of Fremont Brewing's Bourbon Barrel Aged Dark Star: Coffee Edition and two snifter glasses.
That's right; Peaks and Pints scored some more Fremont Brewing Bourbon Barrel Aged Dark Star: Coffee Edition. Aged in Kentucky bourbon barrels, this imperial oatmeal stout has moderate dark chocolate flavor with a lighter body than expected. High coffee flavors with an earthy, peppery note, light vanilla, slight smoke and touch of cinnamon, nutmeg, smooth warming alcohol and a bit of spice make this coffee imperial stout — paired with two snifter glasses — the perfect holiday gift for craft beer lovers.
---