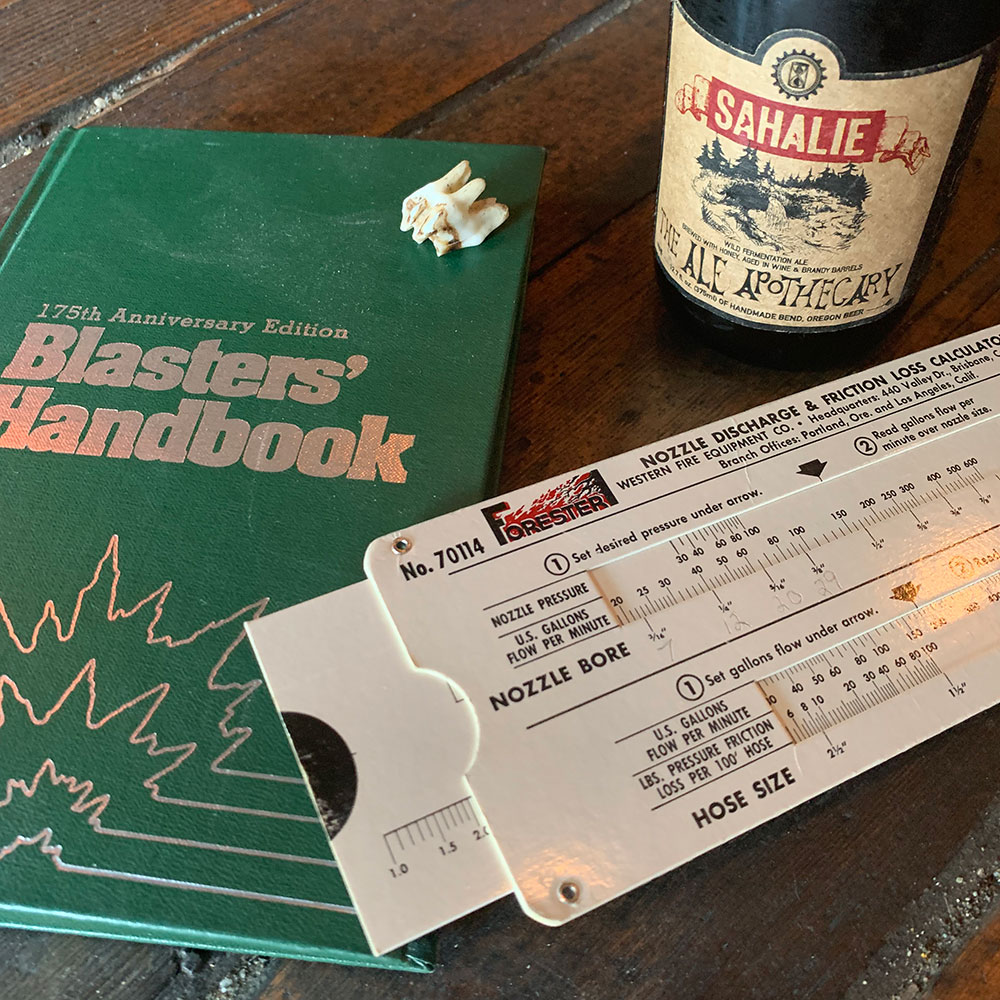 Peaks Antiques: Blasters Handbook and Ale Apothecary
Peaks and Pints craft beer lodge was once the 1922 Paramount Theatre in Tacoma's Proctor District, followed by a five-and-dime store our wooden floors outline the faded shelving. We opened Nov. 1 2016 with a collection of antique outdoor oddities that has grown, although most piled high in our attic. We're on the kooky side, so please enjoy Peaks antiques paired with craft beers.
The 16th edition Dupont Blasters' Handbook, 494 pages describing applications for explosives, including Resistance Measurements for Pneumatic Borehole Loading, plus a Nozzle Discharge & Friction Loss Calculator, pairs well with The Ale Apothecary's effervescent Sahalie wild ale (9.73%) with layers of honey, lemongrass and grape covering the blond base like phyllo dough.
Curl up with the book while you enjoy this amazing sour ale at Peaks and Pints.
---