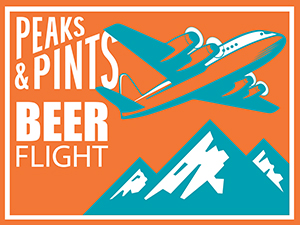 The historical epoch of Armistice Day began with the Nov. 11, 1918, signing of a ceasefire between Germany and the Allied powers of World War I. President Woodrow Wilson initiated it. In the South Sound, we're reminded of war's impact more often than people in most other cities. But even so, it's not often enough. Our freedoms, our heritage and the way of life we enjoy today are made possible because of our military veterans. Today's 102nd anniversary of Veterans Day honors all of America's veterans for their patriotism, service and sacrifice. And for their families, there is no better time than now to recognize them and give thanks for the remarkable sacrifices they have made. Happy Veterans Day to all the veterans and current troops serving in our military. Our freedoms, our heritage and the way of life we enjoy today are made possible because of you. As a thank you Peaks and Pints will offer $1 off all draft pour to veterans and active duty military, as well as suggest our veteran-themed to-go beer flight, Peaks and Pints Pilot Program: Veteran Beer On the Fly. Thank you for your service to our country. Cheers!
Peaks and Pints Pilot Program: Veteran Beer On the Fly
Boundary Bay Moody Mountain Haze
5% ABV, 32 IBU
Bruce Kale was Boundary Bay Brewing's first employee. The Army veteran's parents also served in the Armed Forces. His father, Glen Kale, served as a drill sergeant in Greensboro, N.C. before shipping off to India during World War II. His mother, Frances Curtis Kale, served in the Navy as a Radio Radar Receiver as well as an Assembly and Repair Airplane Carrier also during WWII. Currently, Kale's parent's uniforms are on display at Boundary Bay. Boundary Bay's General Manager Janet Lightner's father, Craig Lightner, also served as a pilot in the Navy. Boundary Bay's Moody Mountain Haze Pale Ale shrouds the senses with vibrant flavors of ripe mango, lemon zest, orange juice, pine and honeydew.
Wingman S'mores Porter
8% ABV, 31 IBU
Anxious to start a business venture in the growing craft beer industry, homebrewer Ken Thoburn didn't have to look far for inspiration for his brand, Wingman Brewers. With a grandfather who painted various nose art designs on a variety of World War II airplanes, Thoburn fell in love with the 1930-40s-era vintage military theme. Combine that with an area that has a large saturation of active-duty and retired Air Force and military members and Tacoma's Wingman Brewers was born. Head Brewer Thoburn, including Derrick Moyer and Daniel Heath, started Wingman Brewers in April 2011, brewing beer to sell to local bars, restaurants and grocery stores out of a small storefront in Tacoma. Wingman Brewers took off in a big way, with a constant eye on their vintage military theme. The P-51 Porter was Wingman's first real beer recipe. "It goes back to 2008 when Derrick (Moyer) and I were home brewing," explains Thoburn. "At the time, Lazy Boy Porter from Everett was my favorite beer around, so we tried to emulate that. The beer was initially made for a friend's birthday and called Nalty's Tall Order Porter since he's a tall dude and asked us to make a Porter for his birthday party. The beer went over so well with our friends that it remains the only recipe we've never changed since Wingman started … with Washington-grown barley and Moxie valley hops." Wingman offers a S'mores version of the porter brewed with an endless stream of marshmallows and Honey Maid Graham Crackers. This s'mores version of the Tacoma brewery's award-winning P-51 porter sports a tingly, medium mouthfeel, followed by roasted malt, graham cracker, cocoa and marshmallow with long chocolate finish.
Top Rung Veteran's Blend IPA
6.2% ABV, 50 IBU
Led by Thurston County firefighter Capt. Casey Sobol, with veteran Tyler Mathis leading the brewhouse, Top Rung Brewing has championed active and retired military since they opened in April 2014. It's no surprise they just re-released their Veteran's Blend, a slightly hazy IPA brewed with a veteran-created blend of hops from Yakima Chief Hops, who are donating portions of their proceeds to the Gary Sinise Foundation, an organization that serves America's heroes and their families. This unique blend features five different hops — Idaho 7, HBC 692, Mosaic, Sabro, and HBC 630 — representing each branch of the military. With the addition of a single malt from WSU Extension, this IPA has a balanced mix of tropical and citrus fruits with hints of herbal berries and lemongrass.
Georgetown Bodhizafa
6.9% ABV, 60 IBU
Georgetown Brewing's Bodhizafa won the 2016 GABF Gold Medal for IPAs, beating out more than 300 beers to win the honor. We could just drop that and walk away. What else needs to be said? Maybe the IPA is pale in color with a light silky texture from the rolled oats. The flavor and aroma both express mandarin and citrus. Five pounds of hops per barrel makes this IPA truly juicy, full of citrus and fruity. We could talk about the obsession the Seattle brewery has with the film Point Break. Or, keeping with today's theme, Georgetown's Research and Development Brewer Matt Edwards, who invented Bodhizafa, is a military veteran. So are his fellow Georgetown brewers Jack Treptow and Rick Denkert. We'll let Bodhi do all the talking, brah.
---