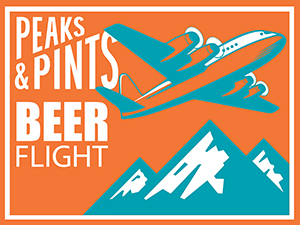 Today, Nov. 10, has been designated Vanilla Cupcake Day by someone. Nobody knows exactly who, and who cares? The real question is why it's not a national holiday. According to NationalDayCalendar.com, cupcakes can be traced back to 1796, when there was a recipe for "a cake to be baked in small cups" in American Cookery by Amelia, Simmons, a great woman. They were originally baked in heavy pottery cups — sounds like a messy cleanup. The paper cups are less fussy. Vanilla beans, like coffee and chocolate, only proliferate naturally in tropical latitudes, and, like wine grapes, the various strains reflect the qualities of the soil in which they are grown. This makes Mexican vanilla different from Madagascar vanilla, Tahitian different from Ugandan. For many years now, vanilla has been the adjunct that takes a craft beer's status from gold to platinum, instantly raising its secondary value to ridiculous levels. Enough with the enough talk, let's drink a six-pack of craft beers with vanilla in their recipes. Enjoy Peaks and Pints Pilot Program: Vanilla Beer On The Fly.
Peaks and Pints Pilot Program: Vanilla Beer On The Fly
Iron Horse Cozy Sweater
4.5% ABV, 7 IBU
Some things you can never un-see, and a knitted reindeer sweater your grandma gave you is one of them. Iron Horse Brewery pokes fun at ugly holiday sweater with its delicious vanilla milk stout, Cozy Sweater. Full of holiday cheer but a little lighter on the alcohol this brew wears a dark and chocolatey beer foundation. Then comes the lactose adding a smooth and round mouthfeel, plus a touch of sweetness with vanilla beans. Expect a sweet latte flavor mixed with some other tastes of roasted malt and a little bit of vanilla.
Stone Xocoveza Tres Leches
8.5% ABV, 65 IBU
Stone Brewing's Xocoveza Tres Leches combines the inspiration of Oaxacan hot chocolate and tres leches treats in an imperial stout that's smooth, creamy and intensely indulgent. Made from all that's good about the holidays, Stone Xocoveza is brewed with chocolate, coffee, Pasilla peppers, vanilla, cinnamon, and nutmeg. The aroma is intense — cinnamon and spice up front with lingering coffee, caramel, and sweet vanilla. Sweet spices are balanced with rich and creamy chocolate. Mild roast coffee flavor shines through and vanilla enhances the intense combination. Pasilla peppers impart a light hint of heat in the finale.
Left Hand White Russian Nitro
8.9% ABV, 20 IBU
The White Russian had a perhaps unfair reputation as an "unsophisticated" drink, to the point where it's used as a punchline in the cult film "The Big Lebowski", where it's The Dude's favorite cocktail. Part of this reputation comes from cream often substituted for milk. While it may have been generally accepted for people of all ages to drink milk in decades past, in contemporary culture it's commonly accepted that milk is a drink for children. Left Hand Brewing's White Russian Nitro white stout is the strongest of their Nitro Beer Series at 8.9 percent, brewed with Rocky Mountain water, malted barley, flaked oats, lactose, coffee, hops, vanilla, yeast, and, of course, nitrogen.
New Holland Dragon's Milk Reserve: Double Bourbon Barrel-Aged Stout with Madagascar & Indonesian Vanilla Beans
12.3% ABV
New Holland Brewing Company's Dragon's Milk, a year-round staple at the brewery, is a 17th century term for strong ale reserved for royalty. First brewed in 2001, it's aged for 120 days in oak to extract additional flavors and finished to make this beer truly fit for a king (or queen). Their Dragon's Milk Reserve: Double Bourbon Barrel-Aged Stout with Madagascar & Indonesian Vanilla Beans brings barrel character to the forefront, complemented by two separate additions of carefully selected vanilla beans. First age for three months in bourbon barrels with whole Madagascar vanilla beans, the beer is imparted with rich and creamy vanilla sweetness. Next, the beer is move to a fresh set of bourbon barrels for another three months this time paired with Indonesian vanilla beans.
Prairie Bomb!
13% ABV, 65 IBU
Prairie Artisan Ales' Bomb! is an imperial stout aged on Nordaggio's espresso beans, chocolate, vanilla beans, and ancho chile peppers. It hits the nose with cocoa, vanilla, coffee, chili peppers, and roast. Taste is sweet, chocolate, vanilla, warming chili, coffee initially subtle but comes through much more as it warms, roast malts, and at 13 percent the alcohol is well integrated. It's dangerously easy to drink.
Boulevard Stuff of Legend
13.3% ABV
Brewed while eating Oreo cookies, Boulevard Brewing Stuff of Legend is a decadent stout brewed with vanilla and cacoa, then aged 12-18 months in various bourbon barrels for aromas of chocolate, vanilla, and bourbon. With mild carbonation and lactose, Stuff of Legend has a rich, smooth, and creamy mouthfeel.
LINK: Peaks & Pints cooler inventory
---