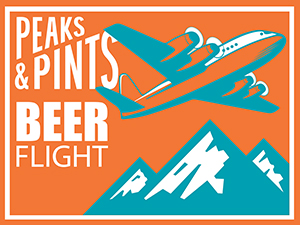 Happy National Sour Beer Day! Today celebrates sour beers, a style unlike any other that has risen the ranks as a beer drinker's favorite beer over the past few years — rivaling even IPAs as among the most popular among beer drinkers. Sour beer is born when wild yeast, or bacteria, is introduced into the brewing process, creating varying flavor profiles, ranging from tart, acidic, lightly tangy to bold and mouth puckering. A sour is not a style of beer like an ale or a lager, it's more of a flavor profile. Any beer — even stouts and porters — can be turned sour. Traditionally, the process involves allowing a wild culture of yeast to spontaneously ferment a beer while it ages in a barrel. However, that process is quite protracted, and smaller brewers now sour their beers in closed kettles using lactobacillus — the same bacteria used to make sourdough bread — to do the work in a fraction of the time. The relative ease of making a sour has created something of a renaissance in the industry. Now, sour beers stand to do for tartness what IPAs did for bitterness in the early 2010s — to totally normalize a strong, odd taste to the palate of the American beer drinker. Today, we created a to-go sour beer flight we call Peaks and Pints Pilot Program: Sour Beer Day On The Fly.
Peaks and Pints Pilot Program: Sour Beer Day On The Fly
Cascade Boysenberry
5.7% ABV
Founded in Portland, Oregon in 1998, Cascade Brewing is a pioneer of the sour beer renaissance. The brewery's portfolio of distinctive sour ales features fruit-forward, barrel-aged ales with complex flavors and aromas derived from the acid, the fruit and the residual flavors present in the aging barrels. Their Boysenberry Northwest style sour red ale is aged on boysenberries for three months for a bright, fruity and tart notes with a rich finish reminiscent of red wine grapes.
Fort George Wild Mountain Raspberry
5.8% ABV
Fort George Brewery brewers spent the day picking wild mountain raspberries for their mixed culture sour, Wild Mountain Raspberry. Next, they fermented some wort comprised of Pilsner malt and wheat in French oak puncheons with a mixed culture full of wild and funky yeast. Then, they split the batch to make two beers, and jam packed this funky and tart mixed culture ale with heaps of raspberries for one, and loads of tayberries, marionberries, and boysenberries for the other. The result is reminiscent of homemade berry jam, walking through ripe raspberry patches, and picking' wild mountain berries.
Lumberbeard Huckleberry Fuzz
6.3% ABV, 22 IBU
Seasoned at Southern California breweries, including The Bruery, Bret Gordon traveled up to Spokane to opened Lumberbeard Brewing, a 20-barrel brewhouse on the east end of downtown, in 2018. His Huckleberry Fuzz is a kettle sour brewed with huckleberry, blueberry, raspberry, vanilla, and lactose. It's fruity and tart with a softness from the vanilla.
Moonraker Tropical Existence
7% ABV, 30 IBU
Somewhere between the surge of sour beers in the U.S. and the relentless hazy IPA craze, a handful of brewers started releasing sour IPAs made with the softest malts, the trendiest hops, milk sugar, and the most luscious fruit purées. Moonraker Brewing's version, Tropical Existence, is brewed with Citra and Sabro hops, complex cherry, coconut, orange, and pineapple with milk sugar and vanilla beans. The result is a tart beer with lots of citrus and tropical flavor and aroma.
Prairie Pumpkin Kerfuffle
8.2% ABV
In 2012, Chase and Colin Healey raised more than $20,000 on Kickstarter to launch Prairie Artisan Ales in Tulsa, Oklahoma. Chase is the brewer and his brother, Colin, is responsible all of their fun and funky branding and logo design. Their Prairie Pumpkin Kerfuffle is an imperial sour with pumpkin pie spice blend and toasted marshmallow flavor. It works well with tart and sweet in balance with pumpkin spices that lean a little toward apple pie.
Crux [Banished] Bramble Candy 2021
9% ABV, 20 IBU
After months ripening in red wine barrels with a tangled blend of Brettanomyces, Lactobacillus, and Pediococcus, Crux Fermentation Project infuses their wildest farmhouse ale with a tart twist in the form of Oregon marionberries. Dripping with juicy berry notes balanced by a funky earthiness, this creative mix of wild cultures is a boozy berry delight.
LINK: Peaks & Pints cooler inventory
---