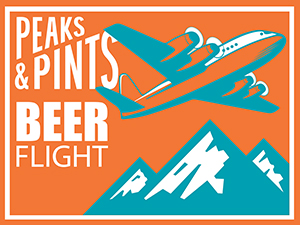 Beer has a long and distinct history in our nation, as well as in Tacoma. With National Beer Lovers Day landing today, let's take a moment to raise a glass to some of the best brews in the City of Destiny. While the first American brewery started in 1632 in New York City, the New Tacoma Brewery but our city on the beer map in 1884. The company changed hands in 1886, taking on the name United States Brewing & Ice Co. In 1891, the brewery changed hands again and became the first major brewery in the area, The Milwaukee Brewery. Though solely a Tacoma company, owner Samuel Loeb named his company "Milwaukee" to reflect the 19th century's award-winning breweries of the Midwest. In 1897, Milwaukee Brewery merged with Puget Sound Brewing Company to form the Pacific Brewing and Malting Company. Just as PBMC was coming together, Columbia Brewing opened its doors a few blocks away in what is today known as the Tacoma Historic Brewery District. However, both Columbia and PBMC hit hard times during the dark days of Prohibition, and PBMC closed shop in 1914 when Washington state jumped the gun and ratified prohibition six years before it was mandated by federal law. Columbia Brewing kept its doors open by producing non-alcoholic beverages. When the company came out the other side of forced temperance, it changed its name to Heidelberg Brewing. As one of the top three breweries in the West (along with Olympia and Rainier), Heidelberg Brewing made Tacoma synonymous with beer until the 1970s, when it finally closed its doors. Today, several breweries are operating in the Tacoma Historic Brewing District, which is part of Peaks & Pints' National Beer Lovers Day celebration. Stop by our Tacoma Proctor District craft beer lodge and grab our to-go flight, Peaks and Pints Pilot Program: Tacoma Beer Lovers Day.
Peaks and Pints Pilot Program: Tacoma Beer Lovers Day
Sig Pippa's Pivo
5% ABV
In Spring 2020, Duncan Susag, brother Alex Susag and cousin John Samuelson opened Sig Brewing on the edge of Tacoma's Historic Brewery District, along Tacoma Avenue South in the building formerly occupied by Duncan's concrete design firm, Studio Make. Head brewer Jeff Stokes has been cranking out delicious craft beers, including Pippa's Pivo, a snappy and vibrant Czech-style pilsner. Using a dialed-in traditional Czech water profile, traditional European bready malts, and fantastically herbaceous European hops, Sig Head Brewer Jeff Stokes brewed a classic style to remind smoothie fiends how beer tastes. Crispy, clean and adjunctless, Pippa's Pivo offers bready malts, and lovely floral hop aroma and flavor.
E9 Caryopses
5.4% ABV
Two years ago, E9 Brewing separated the brewery from Engine House No. 9 and opened in Tacoma's Historic Brewery District. Since then, they have cranked out an endless supply of new, delicious beers, including Caryopses. Brewed with Structures Brewing from Bellingham, E9 Brewing's Caryopses is an unfiltered wheat ale. "The irony that a kernel of wheat is considered its fruit is not lost on us and this fruity weissbier," states Caryopses hype. This German-style weissbier is true to style and is a delicious showcase of fruity esters hand-in-hand with zingy carbonation as soft characters of wheat weaving in and out of the tasting experience.
7 Seas Brut IPA
6.9% ABV
Brut IPA, a relatively new category of IPA emerging out of the California Bay area brewing scene, is distinguished by its light color, effervescence, intense hop aroma, dry finish, and minimal hop bitterness. 7 Seas Brewing Brut IPA is brewed with 100 percent light German pilsner malt for a straw color and refined malt character. Head brewer Travis Guterson employs a certain enzyme to the process that breaks down malt starches into fermentable sugars, leaving the beer with nearly no residual sweetness. Amarillo, El Dorado, Citra and a touch of Strata hops are added only for flavor and aroma. It's delicious.
Narrows Unbirthday Party
8% ABV, 20 IBU
Eight-plus years after Scott Wagner, Gordon Rush, Matt Smith, Thair Jorgenson, and Chris DeWald opened Narrows Brewing in 2013, Head brewer Matt Rhodes brewed with hazy double IPA for their eighth anniversary party this summer. Unbirthday Party is an Alice in Wonderland inspired, triple dry-hopped with Citra and Galaxy, hazy double IPA brewed with a ton of wheat. It's creamy and soft, juicy and vibrant.
LINK: Peaks & Pints cooler inventory
---