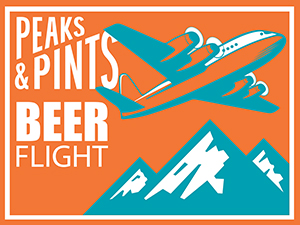 Consider the Russian imperial stout. What makes it so imperial? Why has its legacy lasted so long, is so vital to the craft beer movement? Sure, it's the son of porter, the king of beers in London during the 18th and 19th centuries. But, your father had nothing to do with your imperial ways. There are tales of Peter the Great, the Russian Tsar who traveled to England in 1689 and said to have fallen in love with strong British porter, which is weird since the style didn't truly exist for another 30-plus years. Whatever. Peter the Great likely did have some influence on the origination of Russian imperial stouts as his modernization of the Russian economy allowed for the importation of British goods, which included beer. In 1729, Ralph Thrale purchased Anchor Brewery of Southwark, London, and brewed the first Russian imperial stout, exporting the beer to Russia. The stout became significantly more famous, however, after Barclay Perkins & Co. purchased the Anchor Brewery from Thrale's widow in 1781. The taste of the Russian court and ruler Catherine the Great for the stout was a thing. Barclay Perkins Co. continued manufacturing the beer until 1955, when they merged with the nearby Courage Brewery. After that, production of the "original" stout continued as the classic Courage Imperial Russian Stout until 1993, when it was retired. Today, the Russian imperial stout is known for its rich maltiness and strength. In fact, these stouts can be quite intense, with varying amounts of roast and a range of sweet to bitter flavors. They're most often characterized by a lingering malty finish that is warm, with port-like qualities. Stop by Peaks & Pints grab today's to-go beer flight, Peaks and Pints Pilot Program: Russian Imperial Stout On the Fly.
Peaks and Pints Pilot Program: Russian Imperial Stout On the Fly
Grand Teton Black Cauldron
9.5% ABV
Grand Teton Brewing use to tag their Black Cauldron as a Russian imperial stout, and since the recipe is the same with Cascade and Super Galena hops and Beechwood-smoked malt, among other malts, it's still a Russian to peaks & Pints. At 22.5 degrees starting gravity and 9.5% alcohol by volume, this beer boasts flavors of chocolate and coffee, along with raisins and dried fruit soaked in sherry. Side note: Grand Teton brews it to recognize and honor the women in the history of brewing. Most of the women burned for witchcraft in Europe were brewsters or alewives, mostly associated with a large black cauldron bubbling over with foam —a brew kettle.
Sierra Nevada Narwhal Imperial Stout
10.2% ABV, 60 IBU
As black as midnight, Sierra Nevada Brewing's Narwhal Russian Imperial Stout is one of the driest imperial stouts you'll come across. Roasty, too, but with an uncharacteristically wave of deep, dark fruitiness, ending in medium-high bitterness and substantial alcohol burn. The sweetness and hops are moderate and just enough to blend in with the dark fruit, chocolate and coffee flavors and aromas, to keep a balance. A slight touch of extra bitterness at the end, and no alcohol aftertaste or hotness, help leave a clean finish.
Pike XXXXX Stout
7% ABV, 65 IBU
XXXXX marks the spot. While stouts share many key attributes, there is still plenty to differentiate them. For example, all stouts are very dark beers and they all have roasted grain notes. They all have alcohol, fruity esters, hop bitterness, hop character and residual sweetness too, but it is the prominence or subtlety of these attributes that differentiate one style from another. Pike Brewing's XXXXX Extra Stout arrives one X short of the boozy Russian Imperial Stout but its flavor is still five-times supersized over dry stouts such as Guinness. Wafts of dark chocolate and coffee tantalize the nose; though, in the flavor, rich dark burnt malt flavor dominates the palate, molasses sweetness in the middle, with dark coffee and espresso that lend bitterness throughout the taste. Extra delicious, you might say.
North Coast Old Rasputin
9% ABV, 75 IBU
According to legend, it took copious amounts of poison, three gunshots, a beating and a drowning to take down Grigori Rasputin. Fortunately, North Coast Brewing's Old Rasputin Russian Imperial Stout is more refined than its namesake and easier to drink than most of the imperials we've come across. Old Rasputin is a giant beer, true to style, with an alcohol content of nine percent by volume and a huge hop bitterness, thanks to Northern Brewer, Cluster and Centennial hops. Black as night and tasting of dark roasted malts and bitter chocolate, this is a complex, strong beer, both in flavor and alcohol content. Though slightly astringent, Old Rasputin finishes clean and refreshing.
de Molen Hel & Verdoemenis
10% ABV, 102 IBU
Translating to English as Hell & Damnation, de Molen Hel & Verdoemenis, the Dutch brewery's flagship, is a Russian imperial stout brewed with brown malts, an English traditional specialty malt, Chocolate malt, and a mix of classic herbal Saaz and bitter, citrusy Columbus hops that shine through the sweet mocha character. Add to this a more-than-generous 10 percent alcohol note to keep you from freezing in your backyard.
---