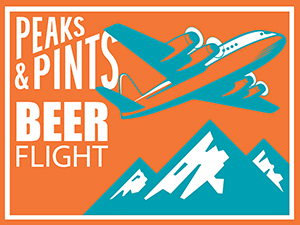 In ancient Europe, brewing was almost exclusively a woman's role. The medieval times, however, brought about the frequency of brewing in monasteries to accommodate travelers, and as time passed, the number of female brewers dwindled, brewing in the home became rare, and commercial taverns became a predominantly male domain. Today, while women have since shed the label of "alewives," they are continuing to infiltrate what has since become an XY-dominated scene by owning and running breweries. This year marks the 14th anniversary of the Pink Boots Society, a nonprofit with the mission to encourage the professional advancement of women within the international brewing industry. Pink Boots Society came about when Teri Fahrendorf her brewmaster position with Oregon-based Steelhead Brewery in 2007 and embarked on a gypsy brewing tour of the U.S. While visiting breweries around the country — donning a pair of pink work boots — she encountered many female brewers who were inspired by her nearly two decades making award-winning beer. Peaks & Pints presents a to-go flight of beer brewed by women in the name of the Pink Boots Society, a flight we call Peaks and Pints Pilot Program: Pink Boots On The Fly.
Peaks and Pints Pilot Program: Pink Boots On The Fly
Wet Coast Pink Boots Hoppy Wheat Ale
5.4% ABV, 25 IBU
Brewed in support of the Pink Boots Society, Wet Coast Brewing's Hoppy Wheat Ale features the special Pink Boots Hop Blend, as well as a dry hopping with Huell Melon. Floral, light and refreshing, it's a delicious beer supporting the Pink Boots cause … "to assist, inspire, and encourage women fermented/alcoholic beverage professionals through education."
Old Schoolhouse Zymurgirl
6.7% ABV, 35 IBU
Zymology, also known as zymurgy is an applied science which studies the biochemical process of fermentation and its practical uses. The women brewers of Old Schoolhouse Brewery and the women brewers at Stoup Brewing played off this term when they brewed an unfiltered West Coast IPA on Pink Boots brew day. They took the "bro" out of Sabro hops, then added the Pink Boots hop blend, experimental HBC 630 and 638, and Simcoe cryo for aromas of pine and citrus, flavors of citrus fruits, predominantly Meyer lemon and kumquat, with light herbal notes.
Bosk No Ceilings IPA
6.5% ABV, 63 IBU
This classic West Coast IPA is brewed as part of the International Woman's Day collaboration and the Pink Boots Society. "There are no ceilings for anyone anymore," says Bosk Brewing. No Ceilings IPA is brewed with a touch of caramel malt for color and a lot of the Pink Boots Blend of Cashmere, Ahtanum, Citra, Loral, and Sabro hops for a burst of citrus and tropical flavor with a cedar undertone.
Dru Bru Alpha Female 2021
7.8% ABV, 80 IBU
This Dru Bru double IPA is crafted in support of the Pink Boots Society and the women who brew, sell, pour, and drink craft beer. It's brewed exclusively with the Pink Boots Hop Blend of Loral, Azacca, El Dorado, and Idaho Gem. With a simple malt backbone, this beer is brewed to allow the hops aromas of citrus, floral, and fresh cut grass to shine.
---