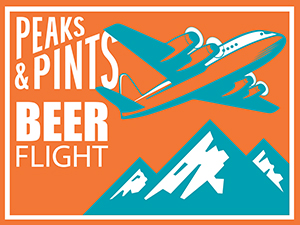 Pale ales originated in the UK in the late 1700s after reliable methods existed to produce pale barley malt, and that meant pale-colored beer. At first, the new pale malt was expensive, so the pale beers were limited to wealthier drinkers. But as pale malt became more affordable, pale-colored ales displaced dark ales in popularity, slowly overtaking porter and stout. Bass Brewery of Burton-upon-Trent, England made pale ales famous, thanks to their local hard water suited for the production of pale ale. This alkaline water not only brings an impression of dryness in the finished beer, but also rounds out the hop bitterness, a good quality in a brew with a lot of bitter character. Sierra Nevada "Americanized" the style in 1980 when they boosted the alcohol content of the low ABV English pales, and with more malt also came more hops — specifically Cascade hops. In addition, Sierra Nevada boosted the carbonation, which became a desirable trait for the American beer lover. Since it's American Craft Beer week, Peaks and Pints suggests you take home five American pale ales in a to-go beer flight we're calling Peaks and Pints Pilot Program: Pale Ales On The Fly.
Peaks and Pints Pilot Program: Pale Ales On The Fly
21st Amendment Tasty Juicy Pale Ale
5% ABV, 35 IBU
For the past several years, 21st Amendment Brewery collaborated with legendary homebrewer Mike "Tasty" McDole to create a tasty IPA, called Tasty IPA, aggressively hopped with Citra, Mosaic lupulin powder and Ekuanot hop pellets. This year, 21A adjusted the hops, and lowered the alcohol by volume, taking Tasty from an IPA to a "Juicy Pale Ale" that has more hop flavor and aroma and is less bitter. Light gold in color, refreshing, and flavorful with a bright hop character and carbonation, Tasty Juicy is easy drinking.
Sierra Nevada Pale Ale
5.6% ABV, 38 IBU
A tip of the cap to the iconic Sierra Nevada Pale Ale that makes all the others in this flight possible. First brewed in 1980, Sierra was the craft that started appearing next to Bud and Miller handles, thus shifting the beer landscape of what people wanted to drink. It was a victory of flavor over, uh, liquid. It has a deep amber color and an exceptionally full-bodied, complex character. Magnum and Perle gives this this craft beer a clean, bitter taste. Generous quantities of premium Cascade hops give the Pale Ale its fragrant bouquet and spicy flavor.
Varietal Coral Motel
5.9% ABV
Chris Baum, John Cope, Chad Roberts, David Paulson, and Karl Vanevenhoven opened Varietal Beer Co. in April 2018 in the Port of Sunnyside between Yakima and the Tri-Cities in Eastern Washington. Head brewer Baum brewed this hazy pale ale with his dad, John Baum, with the name a homage to his boat captain/motel owner(?) father. Sail the clear waters with this hazy dream, hopped with Loral and Comet for aroma of lemon blossom, followed by citrus flavor and mild bitterness.
Fort George City of Dreams
5.5% ABV
"Whether you call it Shangri-La or Utopia or City of Dreams, one thing is certain — this is the beer you will find there." So states Fort George Brewery's City of Dreams hazy pale hype. For the amount of love Fort George gushes over its hometown of Astoria it would seem they brewed this delicious pale for the city. Fort George's new year-round pale tastes like the bastard love child of their Suicide Squeeze IPA. There's a mango/tropical quality on the nose that translates to the taste, with a touch of grapefruit. It's not bitter. It's creamy. It's delicious.
American Solera Pals Pale Ale
5.6% ABV
We're not sure why American Solera offers a Pals Pale Ale series with two guys hugging on the can. Maybe the Tulsa brewery enjoyed the hugs they received after being named second Best New Brewery in the World for 2016 and Best New Brewery in the United States for 2016 by RateBeer. According to Psychology Today, more frequent hugs are related to higher oxytocin levels and lower baseline blood pressure. Thus, frequent partner hugging enhances cardiovascular health and therefore potentially reduces the risk of heart disease. We'll ponder that positively while enjoying this pale ale generously dry hopped with Simcoe and Amarillo hops for all that orange mango goodness.
---