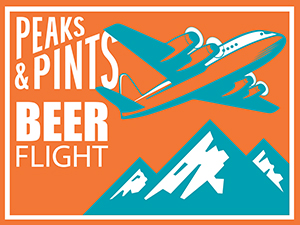 Anyone who's ever sipped a finely crafted ale around a campfire probably finds some truth in the adage "Beer is proof that God loves us and wants us to be happy." Things are not looking good for our great nation's purveyors of campfire hoppy holy water. To put it mildly. Although many breweries have completely overhauled their sales models in the past few weeks, finding ways to package their beer and sell it to-go from curbs or windows, or via delivery, this is not sustainable over the long term, as revenues for most have been cut in half, by two-thirds or even more. Most dire is the warning from the Brewers Association that more than 15 percent of the breweries that responded to its survey said they aren't going to make it another month unless they can reopen. A whopping 61 percent said they won't last three months. Tacoma's scrappy breweries will not leave us with a Michelob Ultra taste in our mouths without a fight. Social media shows our breweries prevailing with strong marketing campaigns and even stronger work ethics. Today, Peaks & Pints reminds responsible local beer consumption in a time of crisis is possible. Frankly, it might be necessary. Stop by Peaks and Pints today and fill your growler, or ours, with Tacoma beer for the weekend — around a campfire or not, in Celebration of American Craft Beer Week. Peaks and Pints Pilot Program: Tacoma Beer on the Fly features to-go beer from 7 Seas Brewing, E9 Brewing, Narrows Brewing, Sig Brewing, Tacoma Brewing, and Wingman Brewers.
Peaks and Pints Pilot Program: Tacoma Beer on the Fly
E9 Brewing Triple B's
6.5% ABV
E9 Brewery, now E9 brewing, has been, er, brewing in Tacoma since 1995. Over the years, and many batches of Tacoma-pleasing ambers, pales and IPAs, Head Brewer Shane Johns and his trusted assistant brewer, Donovan Stewart, created award-winning mixed-cultured beers that landed them in major sour beer festivals and write-ups in notable beer periodicals — right under Tacoma's nose. The cat is definitely out of the bag, and Tacoma has joined the rest of the world worshipping what the duo can do with Brettanomyces, Pediococcus, and Lactobacillus. E9 brought their mixed-culture bag for Triple B's wild ale, fruited with boysenberry, blueberry, and blackberries. It pours a brilliant ruby color with a small, pink head. Translucent and jammy as hell, the fruit flavor is bright, light and pleasurable.
Wingman Razma Attack
7% ABV
Razma Attack is Wingman Brewers' Berliner weisse recipe brewed with a copious amount of raspberries. That finished beer is then blended with the Tacoma brewery's house mixed culture saison to provide a more complex Brett and Pedio backbone. Make no mistake this isn't some commercial-grade raspberry wheat ale that tastes like it was made with the leftover topping from a frozen supermarket cheesecake. This is a quality, dark red Berliner weisse that has been enhanced with tart, slightly sweet raspberry flavor with perfect carbonation for a raspberry Slurpee.
Tacoma Isolation Stout
7.3% ABV
Tacoma Brewing's Isolation Stout has a big roasted malt aroma and flavor that is reminiscent of coffee and dark chocolate. The overall balance of the stout is to the bitter, although there is malt sweetness, which helps balance the bitterness of the roasted grains and hops. The finish is medium dry with a slight roast grain.
Sig Aimless Love
5.3% ABV
Brewed in honor of the late, great John Prine, Aimless Love is a simple, yet complex Northwest style pale ale with big aroma and flavor, yet quaffable. A simple blend of Northwest 2-row malts and late additions of Eureka and Trident offers green dank notes, accented by a small pithy grapefruit bitterness, mango, fiddlehead fern and spruce.
Narrows Lockdown Hazy IPA
7% ABV, 55 IBU
Lockdown is tough, but Narrows Brewing managed to secure Nelson hops and made an IPA to help make the lockdown a little easier. Brewed with oats, a sprinkle of Citra in the kettle and dry hopped with as much Nelson as they could secure, Lockdown IPA is soft and full of white grape-y goodness. And with a slightly higher ABV, it'll help pass the time a little faster.
7 Seas IPA
5.9% ABV, 75 IBU
7 Seas Brewing originally brewed their flagship Rude Parrot IPA in their Gig Harbor facility, but the well-balanced IPA ¸— now just called "IPA" — is now brewed in their new facility in Tacoma's Brewery District. Brewed with Vienna, NW Pale, Vienna, C-30, and Melanoidin, this golden hued IPA is aggressively hopped with Simcoe and Citra hops, plus Cascade and Nugget. It still checks all the boxes you'd expect from Rude Parrot — pine and citrus notes, but with a stronger aroma. Taste is rich and full with sharp orange rind and grapefruit followed by a minty coolness and an off dry, pleasantly bitter finish.
---