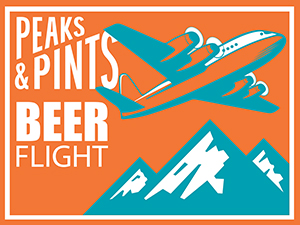 Russel Tinsley like what he read in Dogfish Head founder Sam Calagione's book, Brewing Up A Business. He thought about what he read as he drank beers at Sam's joint in Rehoboth Beach, Delaware. After receiving blessings from his wife, Rebekah, the two dove into every aspect of opening a brewery, which they did on Sept. 3, 2016 when they opened Oozlefinch Beers & Blending in Fort Monroe, Virginia with an emphasis on sours. Rachel Howard joined the team as a bartender while finishing her Chemistry major at Christopher Newport University. She finally discovered what she wanted to do with her major — brew beer. Today, she's the head brewer at Oozlefinch. Nost Brewing Project is a side gig of Oozlefinch with the Tinsleys, Howard and assistant brewer Logan Morris brewing. Nost is based around the Greek word meaning "coming home" and the shortened version of nostalgia. Nost brews beers that remind people of where beer all started. They will be comfort beers you will want to go to again and again. Today, Peaks & Pints presents a to-go flight of Oozlefinch and Nost beers in a flight we call Peaks and Pints Pilot Program: Oozlefinch and Nost On The Fly.
Peaks and Pints Pilot Program: Oozlefinch and Nost On The Fly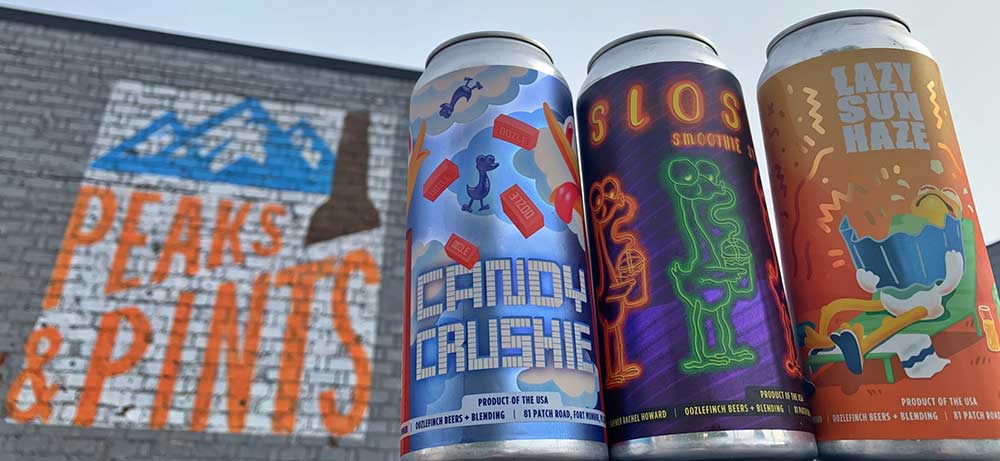 Oozlefinch Candy Crushie – Blue Raspberry Cotton Candy
6% ABV
Candied Sour Series featuring blue raspberry, cotton candy and vanilla
Oozlefinch Sloshie – Tropical Fruit
6% ABV
Smoothie Style Sour Ale brewed with pineapple, kiwi, banana, blueberry, lactose, and vanilla.
Oozlefinch Lazy Sunhaze
7.2% ABV
With a bit of research on water chemistry and salt additions, Oozlefinch has updated their hazy IPA standard operating procedure brewing a real juice bomb with a soft, creamy mouthfeel and little to no perceived bitterness. Loaded with Caliente and Cashmere hops, Lazy Sunhaze bursts with tropical fruit aromas.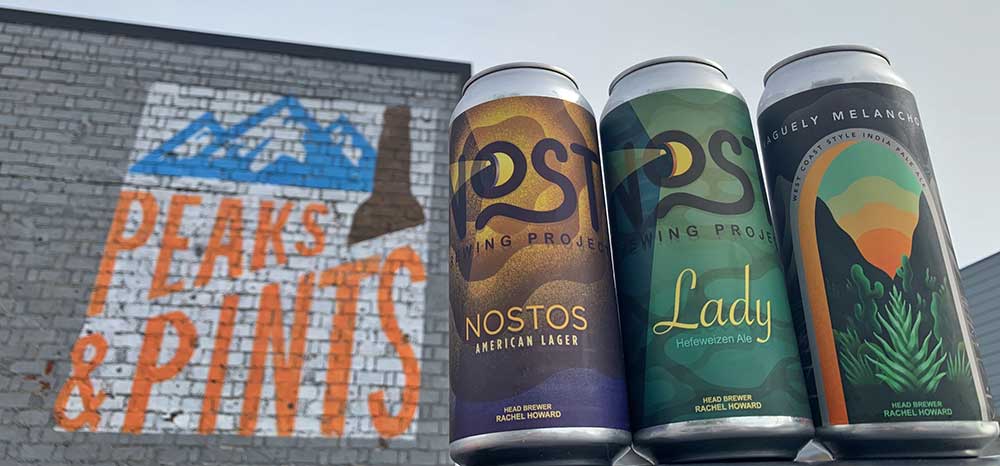 Nost Nostos
4.5% ABV
Unfiltered American lager with aroma of mildly grainy biscuit malt, grassy noble hops, wheat, and a touch of caramel. Flavor follows with biscuit malt with a touch of graininess, light grassy hops, wheat, and oat grain.
Nost Lady
5.1% ABV
An award-winning hazy, German-style hefeweizen with hefty banana aromas, soft wheat mouthfeel, high carbonation, and flavors of wheat, banana, and clove.
Nost Vaguely Melancholy
7.3% ABV
West Coast IPA that resembles and hazy IPA but has West Coast bitters. Leans toward the juicy, fruity side. Tastes like there were many hops on both sides of the boil with sweet pine and slight bitter finish.
LINK: Peaks & Pints cooler inventory
---