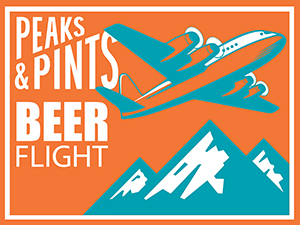 Poland is currently the third biggest producer of beer after Germany and the UK, with the third biggest consumers of beer after Germany and the Czech Republic. Yet, their beer scene is relatively small. Unlike countries such as Germany or England, where you can find breweries in pretty much every town and city, Polish beer tends to come from just a small group of breweries, including Browar Fortuna, which was built in 1889 at the behest of the town leadership of Miloslaw. The steam powered brewery was technologically advanced as any brewery in the world at that time. During World War II, the Nazis seized the brewery until the Soviets drove them out 6 years later. The brewery would fall further into decline when it was nationalized by the communists in 1950. In 1995, Browar Fortuna was returned to the family it had been seized from in 1939. Within two years it began producing beer again. In 2011, a group of investors bought the brewery, transformed it into a modern brewery and began brewing traditional Polish beers and other beer specialties. Today, Peaks & Pints presents a to-go flight of Browar Fortuna's Komes line of beers — a flight we're calling Peaks and Pints Pilot Program: Komes On the Fly.
Peaks and Pints Pilot Program: Komes On the Fly
Komes Raspberry Porter
8.5% ABV
Komes Porter reflects the history of brewing, referring to the 18th century tradition of brewing porters in the Baltic states. Baltic porters use lager yeast, or cold-fermented ale yeast, lending a cleaner taste relative the fruiter ales. Slow fermentation at low temperatures in open vats, coupled with long maturation have resulted in the beer's character and complete, complex nature. At the maturing stage this raspberry version is enriched with raspberry juice, Madagascar vanilla and Indian chili peppers. It offers a unique combination of sweetness from the porter and vanilla and fruity notes of raspberries, topped with a slightly spicy finish. Over time in bottle, it changes its profile to increasingly mild when the notes of the roasted malts transform into dark fruits, reinforcing the beer's fruity aspect.
Komes Russian Imperial Stout
12% ABV
The first porter appearing around 1721 in England, then the stout or stout porter not long after. The Anchor Brewery of London was the first to ship strong porter to the Balkan states and even the Imperial court in Russia. The brewery discovered higher alcohol and bitterness shipped better, which found success and quickly became popular in European Russia. The Russian imperial stout was born. Browar Fortuna's version, Komes Russian Imperial Stout, is a strong and intensive ale brewed with Ukrainian hop varieties Klon and Slovianka. It hits the nose with roasted malt and some tannins. Like most Russian Imperial Stouts, you'll detect notes reminiscent of coffee and dark chocolate, this one with sugar added.
LINK: Peaks & Pints cooler inventory
---