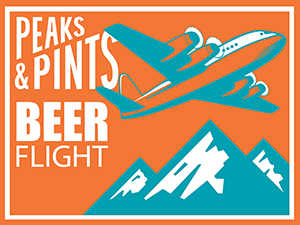 In 2002, after eight batches, Manny Chao and Roger Bialous high-fived in their Seattle backyard after nailing their Manny's recipe — a pale ale that went on the be Seattle's beer. Chao was the first employee at Mac & Jack's Brewing where he learned the craft beer business from washing kegs to selling beer. Chao and Bialous relocated their Georgetown Brewing Company to the historic Seattle Brewing and Malting Plant, where Rainier Beer was once produced. In 2008, the duo relocated the business to a larger Georgetown neighborhood space keep up with Manny's demand. The Grit & Grain podcast sat down with Chao and Bialous to discuss how they entered the craft beer business, their many successes, a couple mishaps including the pandemic, their huge hearts, and around 253 laughs. Since Grit & Grain Episode 9 with Chao and Bialous dropped today, and Peaks & Pints co-owner Ron Swarner is one-third of the Grit & Grain team, which includes Parkway Tavern Manager Sean Jackson and Orcas Distributing Brand Manager Matt McLaren, Peaks & Pints presents a to-go flight of Georgetown Brewing beer. Grab Peaks and Pints Pilot Program: Georgetown Beer Flight, tune in to Apple Music, Spotify, Google Play, iHeartRadio, Stitcher, Channel 253 or gritandgrainpodcast.com, and enjoy.
Peaks and Pints Pilot Program: Georgetown Beer Flight
Georgetown Johnny Utah Pale Ale
5.6% ABV
Again, Georgetown Brewing was founded in 2002 by Manny Chao and Roger Bialous. The brewery was originally located in a space at the historic Seattle Brewing and Malting Plant, where Rainier Beer was once produced. The company relocated to a larger Georgetown neighborhood space in 2008 to increase capacity. The craft beer equivalent of jumping out of an airplane without a parachute, this single hop pale ale surfs Citra hops. Dude, expect pronounced grapefruit and pine flavors with a faint grass note, obvs.
Georgetown Lily
6.9% ABV
Georgetown's semi-hazy tropical IPA, Lily, hits the nose with orange, strawberries, papaya, kiwi, tangerines, wafts of mango, and some sweet bready malt. On the tongue, expect a bunch of citrus and soon after, berry notes start creeping in with raspberry and strawberry leading the charge. Kiwi and tropical fruit gain steam in the middle and malt stays in the backdrop as citrus and berry return for the close.
Georgetown Bodhizafa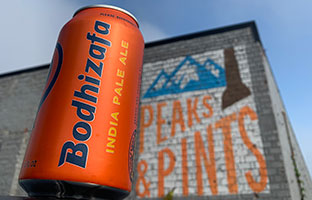 6.9% ABV, 60 IBU
Georgetown's Bodhizafa won the 2016 GABF Gold Medal for IPAs, beating out more than 300 beers to win the honor. We could just drop that and walk away. What else needs to be said? Maybe the IPA is pale in color with a light silky texture from the rolled oats. The flavor and aroma both express mandarin and citrus. Five pounds of hops per barrel makes this IPA truly juicy, full of citrus and fruity. We could talk about the obsession the Seattle brewery has with the film Point Break. We'll let Bodhi do all the talking, brah.
Georgetown Dalton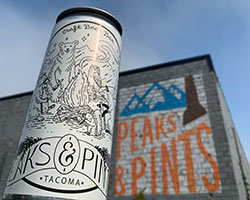 7% ABV, draft
When starting to brew experimental beers, all you must do is follow three simple rules. One, never underestimate your hopping schedule. Expect the unexpected. Two, trying different techniques is absolutely necessary. And three, be nice. Dalton is Bodhizafa's close cousin, with the same ingredients, like Columbus, Citra, Mosaic and Chinook hops, but with a roundhouse kick, if you know what they mean.
Georgetown Lucille
7% ABV, 85 IBU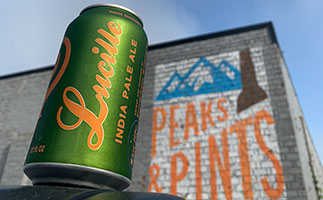 When those first emerald-green cylinders of Lucille IPA rolled off Georgetown's assembly line in May 2017, it heralded a new era for the brewery that gave us Manny's — cans. It's been a treat to drink the well-balanced Lucille IPA out of the can while mowing the lawn, enjoying the hop combination of the spicy fruitiness of the Amarillo hops, the intense citrus aroma with pronounced lemon notes of Centennial and piney Cascade hops on the finish. Lucille is hop-forward and floral, with the bitterness lingering in a very palatable way.
LINK: Peaks & Pints cooler inventory
---