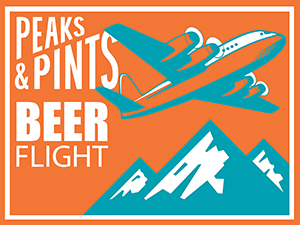 Your plan was simple: Rent a room, find a job at Mount Rainier National Park, work a quarter, then fly back home. The mountain, however, quietly cast a spell on you. At about the time you should have been moving out of your room, you were casting a dry fly to rainbow trout. You tried to pack again but ended up pitching a tent next to a waterfall. And at the point you should have been tendering job applications for computer jobs back home, you were 200 yards away from Camp Muir. You now own a cabin just outside Mount Rainier National Park, 30 years later. Why? Mountain life is paradise. And Washington's National Park Fund intends to keep it that way. Washington's National Park Fund is the official philanthropic partner to Mount Rainer, North Cascades, and Olympic National Parks. They fill gaps in much-needed funding to enhance visitors' experiences, provide research dollars, rebuild trails, bring in volunteers, improve accessibility, and maintain reasonable park entrance fees. Today, Peaks & Pints dedicates our to-go beer flight to Washington's National Park Fund's Mount Rainer efforts. Until we can revert to our on-premise, crosscut beer flights and donate a percentage of each flight to the Fund, we hope you'll stop by craft beer lodge, grab today's to-go flight, Peaks and Pints Pilot Program: Funding Mount Rainier On The Fly, then donate to the Fund while enjoying the beers. Cheers!
Peaks and Pints Pilot Program: Funding Mount Rainier On The Fly
Silver City Copper MTN Maibock
7.2% ABV
Mount Rainier National Park offers more than 100 climbable peaks (not counting Mount Rainier itself) either within or immediately adjacent to the Park boundary, including Copper Mountain. Indian Henrys Hunting Ground (the takeoff point for Copper Mountain) is about 5.5 miles (one-way) from the trailhead, making for a long day. Silver City Brewery's Copper MTN Maibock is a traditional German-style lager celebrating the end of the harsh Alpine winter and the reemergence of the beer garden. Copper Mountain is a formidable, but approachable lager with a rich caramel sensibility encapsulated by a refreshing, easy-going texture.
Backwoods S'mores Golden Milk Stout
5.5% ABV
Perfect around a campfire, Backwoods Brewing's S'mores Golden Milk Stout is a white stout. Yes, the style is somewhat of an oddity. A traditional stout is made with dark-roasted malts that impart the rich aromas and flavors of chocolate, caramel, and coffee. The white stout strives to achieve those same characteristics, without the deep black color. It's made with a bit of beer trickery involving adjuncts that mimic the flavor notes of a smooth chocolatey milk stout without the dark roasted malts. Backwoods' version is finished with chocolate, marshmallows, and vanilla to provide those classic s'mores flavor.
Barrel Mountain Winch It Out Imperial Stout
9.5% ABV
When you think of mountain cabins, many things come to mind: wood, saws, wood, ski hardware, wood, canoe oars and wood. In Battle Ground, Washington, there's a mountain cabin motif brewery with all that goodness, plus a chair made of ropes, metal siding and a bit of Kentucky shabby chic. Not only did Barrel Mountain Brewing owner Troy Steigman bring the outdoors indoors to a former Laundromat, but he also added a scratch kitchen, well-equipped brewery and hired brewer Ryan Pearson, formerly of Green Flash and La Quinta in Southern California. The beers reflect the expertise Pearson brings to the table, with a variety of well-made styles, including his dark, creamy, and viscous Winch It Out Imperial Stout. Expect espresso to consume the nose followed by flavors of bittersweet chocolate with roasted finish.
20 Corners Ghost Trees IPA
6.5% ABV, 42 IBU
In 2016, Andrew Davis and Vern Olson opened 20 Corners Brewing Co. in the Warehouse District of Woodinville. After they built a brewhouse with 20 corners, they designed the interior and their craft beers around their love for the outdoors. "From fishing, skiing, biking, you name it, our love for the outdoors and creating a brewing process that positively impacts the outdoors is why we do this," states the 20 Corners Brewing's website. The architects of ghost trees are the winds, clouds, and fog that frequently buffet and blanket the ridge tops and summit of the mountain coating trees is rime ice to look like ghosts. Ghost Trees IPA is brewed in the New England style with late hop additions providing abundant aromas of citrus and tropical fruit, all of which is balanced by a soft mouthfeel and a smoothly bitter finish.
Old Schoolhouse Between Peaks IPA
7% ABV
Peaks & Pints answered the morning School bell, traveled past 101 mountain peaks, and brewed our new house beer, Between Peaks IPA, at Old Schoolhouse Brewery in Winthrop, Washington. As we approached the town of Winthrop, Pinyon Pines, Bristlecone Pine, and Ponderosa Pine trees were swaying in the wind between the peaks. Between Peaks West Coast-style, old school IPA is aggressively hopped with Simcoe, Simcoe Cryo, Chinook, Cascade Cryo, and HBC 638 hops and bursting with flavors of pine and subtle citrus, loaded with mounds of hops, and balanced with a blend of four different malts. Like those welcoming pine trees, each pint of Between Peaks is like a pine bough swaying across your face.
LINK: Peaks & Pints cooler inventory
---