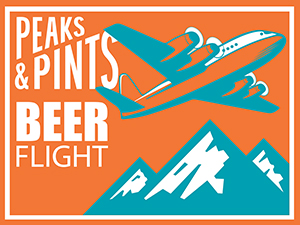 Stillwater Artisanal Ales is a brewery distinguished by its avant-garde, Belgian-inspired ales — with an emphasis on saisons, or farmhouse ales — and haute-couture labels, and the company's founder, Brian Strumke, says he's always looking to push himself further — in his goals or actual miles — to turn beer into art. Strumke has been a nomad. Whether in Stratford, Connecticut at Two Roads Brewing or Baltimore, Maryland at Of Love and Regret, Stillwater functioned as more of a living organism than a brewery, led by Strumke's wanderlust to go wherever the road, beer or art takes him. In 2018, art took Strumke to Seattle, where he met Matt Storm, owner of The Masonry, the man known for his intensely curated beer list and wood-fired pizza. In 2020, the pandemic paused Strumke's nomadic lifestyle and, allowing him to dive into Storm's concept for a new brewery, Fast Fashion. The duo began brewing a series of small batch beers paired with a smart, fashionable Instagram account. Fast Fashion became its own fashion tribe of line-out-the-door beer culture. Today, Peaks & Pints presents a to-go flight of Fast Fashion beer — a flight we're calling, Peaks and Pints Pilot Program: Fast Fashion Beer On the Fly.
Peaks and Pints Pilot Program: Fast Fashion Beer On the Fly
Fast Fashion Hop Scran
6.4% ABV
Fast Fashion brewed a hazy IPA in honor on Belmont Station, the Portland, Oregon, bottle shop and taproom that's celebrating their 25th anniversary this year. Hop Scran is double dry hopped with Phantasm, which is dehydrated and powdered Marlborough Sauvignon Blanc grape skins making a product rich in thiols that brewers could use to enhance the aromas of their beers. Fast Fashion also brewed Hop Scran with Nelson and Enigma hops from another New Zealand hop factory, Freestyle Hops. The result is vinous and intensely tropical.
Fast Fashion Real Talk
6.6% ABV
Another hazy IPA double dry hopped with hops from New Zealand, Real Talk is brewed with Motueka, Freestyle Waimea, and Idaho 7 on a base of Weyermann Pils, flaked oats, flaked wheat, and golden naked oats. Expect notes of guava, mango, pineapple, and key lime.
Fast Fashion Twisting My Melon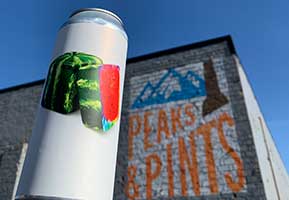 8.2% ABV
Twisting My Melon is a double IPA hopped with Mosaic, Segal Ranch Anchovy, and Citra Lupomax over 100 percent Admiral malt from Alameda, California. This is also the first beer brewed with Fast Fashion's 2022 Mosaic selection for a hoppy, juicy hazy double IPA with notes of orange, mango, and pineapple with a funky floral/grassy finish…
LINK: Peaks & Pints cooler inventory
---