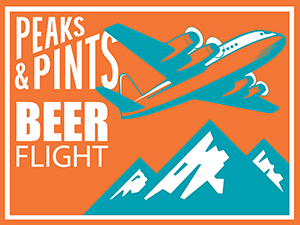 In September 2014, after seven years of homebrewing, writing business plans, watching Viking movies, and dialing in their branding, scientist Mark Bjornstad, builder Darin Montplaisir, businessperson Jesse Feigum, and engineer Mason Montplaisir opened Drekker Brewing in downtown Fargo, North Dakota. The brewery name is a nod to the region's Nordic heritage comprised of the words "drekka," which means "to drink," and "drykkr" which means "draft drink," and "drakkar," the name for the feared dragon-headed longships that ruled the rivers and seas of Europe during the Viking Age. Their epic adventure began with a 10-barrel system in a 5,200 sq. ft. building brewing approachable and sessionable traditional beer styles. Drekker grew into a four-vessel 15-barrel brewhouse. They gained traction with a popular red ale and IPAs of all clarities. Then, they conquered smoothie sours, often considered the ambassador of the style. Drekker makes them in all shapes and sizes, from pineapple, guava, and passionfruit to a sour that's designed to taste like a Monkey Tail treat. Today, Peaks & Pints presents a to-go flight of Drekker beer — a flight we're calling Peaks and Pints Pilot Program: Drekker Flight.
Peaks and Pints Pilot Program: Drekker Flight
Drekker Braaaaaaaains Mango, Lime, Coconut
6.1% ABV
This Braaaaaaaains smoothie sour is absolutely stuffed with mango, lime, and coconut and then, of course, Drekker hits it with their double secret smoothie treatment of sea salt, lactose, and vanilla beans. Mango and coconut lead the flavors. Add Prosecco for brunch.
Drekker Please Accept Our Sacrifice of Fruit Pizza
6.7% ABV
A collaboration with The Brewing Project, this fruit pizza sour is stuffed with strawberry, blueberry, kiwi, orange, cream cheese frosting, sugar cookies, and without lactose. It pours a deep purple pink with a ton of froth. The aroma is about what you would expect with all the fruit and sweets in this brew — very fruity. It's loaded with all the fruit but that cream cheese frosting takes it to another level. It's chunky on the tongue and lingers with a little tart aftertaste.
Drekker Slang Du Jour Marionberry Cobbler
6.8% ABV
Marionberry Slang is stuffed with a ton of marionberry and plum, then Drekker rounds out the cobbler flavor with cinnamon, lactose, brown sugar, vanilla beans and granola. It pours a dense dark purple color with a vanilla and blackberry nose. The taste has a fresh sweet and tart blackberry and plum mix in the Drekker cobbler mix of pie crust vanilla and cinnamon.
Drekker Chonk Mango & Marshmallow
7.2% ABV
Drekker's Chonk series features smoothie sours with sundae flavors. Chonk Mango & Marshmallow is just that — mango and smothered in marshmallows and lactose sugar. It pours an amazing orange yellow, opaque, with a big head, initially and fine fizz later. The aroma is a fruit-drink sweetness. The marshmallow blends very nicely with the mango and sweeteners.
Drekker Chonk Funky Monkey
7.8% ABV
Monkey Tail chocolate-covered frozen bananas are a wonderful summer treat. The ripe bananas have a wonderful creamy consistency when frozen, and the rich chocolate coating is delicious. You can vary the toppings to suit your taste, including drizzling with melted white or milk chocolate, or caramel. Roll them in shredded coconut, chopped nuts, sprinkles, or do what Drekker Brewing does — take their smoothie sour base and add banana, cacao nibs, peanut butter, black currant, plum, pomegranate, lactose, and vanilla beans.
Drekker Pizza Toots
7% ABV
In December 2015, 20th Century Fox released Alvin and the Chipmunks: The Road Chip" where Alvin, Simon, and Theodore come to believe that Dave is going to propose to his new girlfriend in Miami and dump them. They have three days to get to him and stop the proposal, saving themselves not only from losing Dave but possibly from gaining a terrible stepbrother. Anyway, "Pizza Toots" is a song from that flick, as well as Drekker's New England style IPA brewed with CTZ, Rakau, and Ekuanot hop for a grapefruit, tropical fruit and sweet yeast nose. The flavor is fruit, strong citrus, zesty whole grapefruit, malts, and a tropical-spicy hop-hop resin finish.
Drekker Freak Parade
8.2% ABV
This imperial hazy double IPA is brewed with an absurd amount of Vic Secret, El Dorado, and Mosaic hops for juicy citrus, melon, and stone fruit wrapped in a pillowy soft blanket. It hits the nose with strong aromas of dank orange, overripe pineapple, and melon. Expect strong flavors of overripe orange, pineapple, and melon with bubblegum and yeast on the finish.
Drekker Black Light Syndicate
8.3% ABV
A hazy and juicy double IPA brewed with oats and spelt for body then hopped with loads of Citra, Mosaic, and Azacca for a lovely floral and massive tropical hop nose, a fluffy pillowy body with lots of depth, lingering tropical flavors, medium bitterness and a dry finish.
Drekker King of the Thing
8.3% ABV
Imperial hazy IPA designed to showcase to the beauty and splendor of Citra, built on a mountain of oats and spelt for a decadent and smooth mouthfeel. It bursts with notes of lychee, candied lemon, and peach Bellini.
LINK: Peaks & Pints cooler inventory
---