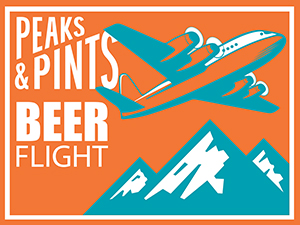 Between the 14th and 17th centuries, the Northern German city of Einbeck was a brewing center and popular exporter of beer, but the Thirty Years War and a series of unfortunate brewery fires effectively ended the city's dominance. The Einbeck style of beer was later recreated by the monks of Munich's St. Francis of Paula church in the 17th century where Bavarian speakers corrupted the name "Einbeck," leading to the modern "bock." The monks fasted during the Lenten season, finding their nourishment from a stronger, heartier bock they referred to as "liquid bread." The monks called this brew Salvator, Latin for "Savior." That beer emerged into a distinctive style called the doppelbock — doppel means double, and while these beers were similar to the bock, they were not double the strength. Doppelbocks are full-bodied, intensely malty — especially accenting a lightly toasted caramel and chocolate character — and generally have levels of alcohol higher than 7 percent. Hops may add some balance but doppelbocks are all about malty sweetness. Today, Peaks & Pints presents a to-go flight of doppelbocks that we call Peaks and Pints Pilot Program: Doppelbocks On The Fly.
Peaks and Pints Pilot Program: Doppelbocks On The Fly
Ayinger Celebrator Doppelbock
6.7% ABV, 24 IBU
During Lent, as legend goes, German monks sustained themselves by sipping strong, dark lagers dubbed doppelbocks. This timeworn tale of liquid bread tends to overshadow an indisputable truth: Doppelbocks are fantastic feats of brewing engineering, no more so than Ayinger Celebrator. With accolades from the late Michael Jackson and a collection of gold medals from the World Beer Cup, this rich, toffee-rocked lager is dark, crisp, with a touch of chocolate and grape notes. While presenting a full body, it's not cloyingly sweet and features a wonderfully creamy body and enough alcohol to warm your palate.
Ecliptic Io Doppelbock
7.2% ABV
Jupiter's moon, Io, is a dense and highly active celestial body, which makes it a fitting inspiration to this full-bodied and flavorful Doppelbock. Outer space themed Portland brewery Ecliptic Brewing made this dark German-style lager with a collection of malts — including Dark Pilsner, Dark Munich, and CaraAroma — create the backbone of lightly toasted bread, dark fruits, and toffee. Magnum and Kazbek hops round it out.
Paulaner Salvator
7.9% ABV, 28 IBU
Located in Munich, the Paulaner brewery officially started in 1634 when the Paulaner Monks of the Neudeck Monastery brewed this doppelbock was and drank it instead of food during Lent. Salvator has always been the flagship beer, although a few refinements have been made over the years. It is the industry standard and perfectly embodies this lager style that is often called "liquid bread." It's brewed with Herkules, Tauras, and Hallertauer tradition hops using Munich and Pilsner malts that flow sweetly across the tongue, brightened by green grape and cherry fruitiness. Beautiful bready aromas, with tinges of alcohol spiciness, waft enticingly, while alcohol lends a gentle warmth into the finish.
Buoy The Decapitator
8.5% ABV
Brewed with intention and diligence, Buoy Beer's The Decapitator doppelbock harkens back to the traditions of Monastic Germany. Big malt aromatics lead with toasty graham cracker, toffee, and fig. Smooth and sneaky, this doppelbock offers warming alcohol notes and subtle stone fruit esters, thanks to 12 months in Fireside Bourbon barrels.
LINK: Peaks & Pints cooler inventory
---