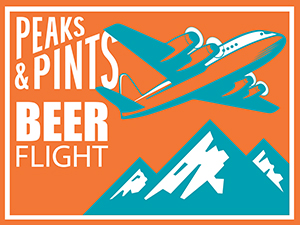 Like oil and water, Elizabeth Taylor and marriage, and Iggy Pop and body fat, some things just don't mix. You can add drinking and playing sports on the Fourth of July to that list. Whether it was kickball, softball or trying to land a football on a camping chair, ragtag "sportspeople" reclaiming their gym-class glory yesterday are feeling it today. You'll see them hobbling around with a "pulled" hamstring or maybe an arm in a sling from a separated shoulder — whatever the injury there's a hangover accompany it. Time to drink cherries. No, seriously. Aside from being associated with lowering uric acid related to gout, alleviating the symptoms of fibromyalgia, establishing healthy sleep patterns (cherries are a rich source of melatonin), and containing at least 17 antioxidants to boost immune function, cherries have long been thought to contain nutrients that support healthy muscles and joints. Cherries significantly improved recovery time after workouts. Researchers suggest that the powerful antioxidant compounds in cherry juice likely decreased oxidative damage to the athletes' muscles — the damage that normally occurs when muscles are worked to their max — allowing the muscles to recover more quickly. Great. Sounds delish. Well, apparently cherry juice is great for slackers too, having shown benefits for those of us with diets lacking in fruit and vegetables (which is, let's face it, is most of us). A single glass of cherry juice contained the nutrient equivalent of 23 servings of fruit and vegetables. Still with us? Let's drink five cherry-flavored beers to make us believe our muscles will heal and our hangovers will disappear. Hobble over to our craft beer lodge in Tacoma's Proctor District and grab Peaks and Pints Pilot Program: Curing Cherries Beer Flight.
Peaks and Pints Pilot Program: Curing Cherries Beer Flight
450 North SLUSHY XL Popsicle Rocket
7.35% ABV
450 North Brewing from Columbus, Indiana, is among the nation's breweries mastering the smoothie sour style. The brewery, like the other beer slushy brewers, start with a potent Berliner weisse base in which the wort is allowed to cool in the brew kettle. Then lactobacillus (a bacteria in yogurt, cheese, and sauerkraut) is introduced. After a day or so, the mash becomes sour, and the brewing process is restarted with enough heat to kill the bacteria. Next, tons of fruit are added, from puree to infusion, with the goal being to re-create a nostalgic flavor in beer form. Their SLUSHY XL Popsicle Rocket is a Berliner weisse conditioned on crazy amounts of cherry, raspberry, and lemonade.
Une Annee Kriek
6.5% ABV
In 2013, on the near west side of Chicago (near Hubbard's Cave), with the quest of making fine Belgian and French inspired ales for all beer lovers, Jerry Nelson launched Une Annee. Nelson has since expanded his Une Annee offerings to include fruited and unfruited American wild ales. In 2017, the brewery moved to neighboring Chicago suburb, Niles, IL, and expanded to include a taproom. Their Kriek is a lambic-style mixed fermentation sour with bright cherry, lemongrass, clove, and just a hint of barnyard funk.
Little Beast Tree Spirit 2018
7% ABV
Trees first appeared on earth over 300 million years ago, before the age of dinosaurs. Trees became the essential providers of nutrients that fostered the evolution of life. The mass extinction of dinosaurs and other species 65 million years ago allowed trees to flourish in greater density and diversity throughout the world. Genetic and fossil records place the earliest human in Africa around 3-4 million years ago. Trees offered the necessary ingredients such as shelter, food, and fire that sparked the human imagination to create tools, clothing, and medicine. The sound of wind in their branches inspired the creation of language and music. Elder trees were seen as spirits or deities who connected the earth with the sky. Little Beast Brewing's Tree Spirit Whole Montmorency cherries combined with foeder-aged mixed culture ale result in a fruit beer that's layered with complexity and predominant flavors of vanilla, almond, and vibrant cherry.
Crooked Stave Mama Bear's Sour Cherry Pie
7% ABV
Crooked Stave's Mama Bear's Sour Cherry Pie is a burgundy sour ale aged in oak barrels with more than 3,000 pounds of Colorado Montmorency cherries is the result of blending carefully chosen batches of Origins with a heavy-handed addition of cherries sourced from orchards on the Colorado western slope. Expect all the jammy sour cherry notes, plus caramel, earthy notes, tart, cinnamon, and berries. The finish is sour and sweet with cherry, cinnamon, tart, berries, and earthy notes.
Hair of the Dog Cherry Adam From the Wood
13.5% ABV
Hair of the Dog Brewing Cherry Adam from the Wood is the brewery's Adambier aged with Oregon-grown black cherries in bourbon and sherry casks for 15 months. It hits the nose with dark fruit, oak, and vanilla smells. The taste has a ton going on: vanilla, oak, deep malts, pitted fruits, figs, and bourbon-coated cherries.
LINK: Peaks & Pints cooler inventory
---