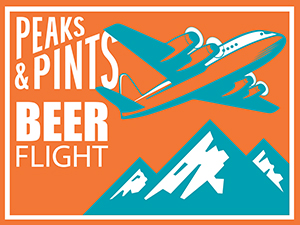 A coolship (termed a koelschip in Flemish), for the uninitiated, is an open vessel fit for spontaneous fermentation; its large surface area allows unfermented beer, or wort, to cool more efficiently. Once the steaming wort is added to the coolship, it sits there, mingling with indigenous bacteria and wild yeast in the air that give wild beers distinct characteristics like funk and sense of place. Yes, it can be a scary situation for modern breweries. Brewers do everything possible to clean and sterilize their facilities to prevent "infections" of their equipment. However, in making beer that relies on wild fermentation, these microorganisms are nurtured. Most breweries keep this process separate from other brewing operations because of concerns over cross-contamination by those wild yeasts and bacteria. More often than not, then next step is time in wood, such as large oak tanks, called foeders. A foeder works the same way as typical wine or spirit barrels, but with a larger volume. Because of this larger size, the beer inside is exposed to a smaller surface area of wood. Foeders allow for the beer to mature and develop flavors slower than a typical barrel. This gives a brewer great control over their beer. Today, Peaks & Pints offers a taste of coolship beer in a to-go beer flight we call Peaks and Pints Pilot Program: Coolship Beer On the Fly.
Peaks and Pints Pilot Program: Coolship Beer On the Fly
de Garde The Maison
5.5% ABV
Lindsey and Trevor Rogers, the husband and wife team behind de Garde Brewing in Tillamook, Oregon, spontaneously ferment all their beer in a coolship exposed to the yeast and microflora present in the environment around them. After cooling, all of their beer is transferred to oak barrels in order to finish fermenting in its own time. De Garde's The Maison wild ale goes through the aforementioned processed then blended from three different years of spontaneous wild beer for a nutty yet pungent and down to earth nose, followed by a very balanced acidity that brings hints of green apple and white grape.
Plan Bee Farm Barn Beer
5.5% ABV
Evan Watson, originally from Indiana, arrived with his wife, Emily, to New York City in 2008 to pursue a career as a musician. He played festivals, wrote songs for Meatloaf and toured with Def Leppard. On the side, he and Emily were also homebrewing. Captain Lawrence Brewing Co. caught Evan's show, which lead to a Captain taproom bartender gig. Beer replaced music. Poughkeepsie, New York became home. Evan and Emily opened Plan Bee Farm Brewery specializing in wild and sour farmhouse ales that start from a yeast made with honey harvested on their property. Their Barn Beer is a 100 percent New York wild ale that's been coolship cooled for a part tart, part funky lemony wild ale.
Garden Path Fermentation Buffalo Buffalo Buffalo Buffalo Buffalo Buffalo Buffalo Buffalo Buffalo Buffalo Buffalo
7.4% ABV
Garden Path Fermentation invited Olivier Desbiens from Brasserie Thiriez in Esquelbecq, France spent a week at their Mount Vernon brewery last summer to brew a bière de garde inspired barrel blend. The beer premiered at the Shelton Brothers Festival in Buffalo, New York, obviously. Bière de garde is rounder, richer, sweeter, malt-focused French-born saison, with a "cellar" character buts lacks the spicing and tartness of a saison. Garden Path's version is an easy-drinking, slightly tart and floral beer with oak character, plus hints of marmade, white pepper, and stonefruit.
Logsdon The Continental
7.7% ABV
Logsdon Farmhouse Ales stores their coolship in their Hood River, Oregon, farmhouse's attic beneath the solo attic window. The brewed pump up the wort where it cools behind netting allowing just the native indigenous bacteria to do their thing. Logsdon's The Continental is a cognac barrel-aged spontaneous beer from the brewery's coolship program. It's a blended spontaneously fermented sour ale aged two years in cognac barrels for a delightfully even-tempered, low acid, citrus-floral, sweet-tart, wood resonance flavor. It finishes sour and funky, but everything is nicely balanced.
Wander Act One
8.2% ABV

Wander Brewing's Act One is just that, their first sour beer 100 percent spontaneously fermented in Washington state's first coolship. Act One is a kriek lambic exposed top the open air in the coolship to be inoculated by wild yeasts (including various strains of Saccharomyces and Brettanomyces) and bacteria (including various strains of Lactobacillus and Pediococcus), and then it's pumped into barrels where it will begin to slowly ferment with Balaton cherries for a delicious cherry flavor with a nice tart, woody finish. 
The Ale Apothecary Sahati
9.58% ABV
Beer writer Michael Jackson called Finnish sahti, "the only primitive beer to survive in Western Europe." Sahati is The Ale Apothecary's Pacific Northwest interpretation of traditional Finnish sahti that peasants learned to brew in the 1500s. Starting with a 200-year old Engelmann spruce tree felled on the brewery's property, Paul Arney, the mad genius behind The Ale Apothecary, a wild-ferment brewery housed in a cabin in the woods of Bend, Oregon, created his own kuurna (an ancient Scandinavian lauter tun) to separate the wort from the grain during brewing. The bottom of the kuurna, a coolship, is layered with spruce branches; the needles act as a natural filter and impart resinous oils into the wort. The hollowed-out trunk of the tree also contributes spruce essence and structure from the raw wood. Open fermentation occurs in wooden vats prior to aging in Oregon pinot noir barrels from Domaine Drouhin. Over a year later, Sahati is transferred to a large barrel with fresh spruce boughs prior to bottle fermentation with Oregon honey. Brewed with barley and rye malts, along with a sparing addition of Goschie Farms Cascade hops, Sahati hits the nose with spruce, eucalyptus, wood, citrus, and subtle almond and honey. The flavor follows the nose with subtle alcohol and a speck of mint.
---