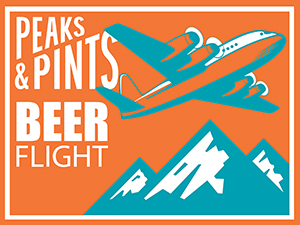 Citra, Mosaic, and Simcoe hops belong together — if for no other reason than they were bred by the same person, Jason Perrault. A fourth-generation hop grower, Perrault started his education at Washington State University, where he earned a Bachelor of Science degree in Agricultural Economics, followed by a Master of Science in Plant Breeding and Genetics. In the early 2000s, he birthed Citra, Mosaic and Simcoe as the general manager of Perrault Farms, where he is the CEO today. Perrault went on to be the CEO of Yakima Chief Ranches where he continues to develop new hop varieties. Back to the three hops; Simcoe is one of the most intense American hops and is often used in conjunction with its brethren Citra to soften Simcoe's potentially overwhelming character of dank pine and woody/earthiness. Citra it is full of (shockingly!) citrus, as well as peach, lychee, and tropical fruit character. Perrault was searching for a higher yielding Simcoe-like variety that led to Mosaic and its tropical, berry (blueberry), and slightly piney aromas and flavors. Today, Peaks and Pints suggests a to-go flight of IPAs brewed only with the three hops — a flight we call Peaks and Pints Pilot Program: Citra Mosaic Simcoe On The Fly.
Peaks and Pints Pilot Program: Citra Mosaic Simcoe On The Fly
StormBreaker Screenbreaker
6.4% ABV, 58 IBU
In late 2014, Rob Lutz and Dan Malech opened StormBreaker Brewing in Amnesia Brewing's former spot in North Portland. Portland chicken and waffle aficionado restaurant Screen Door collaborated with StormBreaker on this West Coast IPA dry hopped with Simcoe, Citra and Mosaic hops. It's on the light side with citrus and pine notes and slight bitterness.
Standard West Coast IPA
7.2% ABV, 64 IBU
Brewed with Simcoe, Citra, and Mosaic cryo, then dry hopped with more Cita and Mosaic, Standard Brewing's light-bodied, West Coast style IPA follows the hop bill of citrus and some pine, plus suggestions of tropical fruit. It hits the nose with caramel malt, citrus and piney hops, grapefruit, lemon, a little orange, and some tropical fruit. Flavor is pale malt, citrus and piney hops, grapefruit, lemon, pine, and hints of mixed tropical fruit. Finishes with citrus rind and lightly resinous pine hops.
White Bluffs Nectar Of The Gods
7.2% ABV, 70 IBU
Established by Mike and Chardell Sutherland in November 2010 in Richland, Washington, White Bluffs Brewing began as a two-barrel brewery but has since grown to a 15-barrel operation. Mike's 28 years of experience is noted in the vast arrays of styles he brews, including his 2017 Washington Beer Awards gold medalist Nectar of the Gods (NOG) IPA. The semi-hazy IPA brewed with Citra, Mosaic, and Simcoe hops hits the nose with resin and citrus, which transfers to the taste plus bread notes and a sweet finish.
Oakshire Perfect Storm IPA
8.6% ABV, 60 IBU
Oakshire Brewing's Perfect Storm Double IPA is brewed with Citra, Mosaic, and Simcoe hops for intense hop bitterness over a juicy malt body.
---