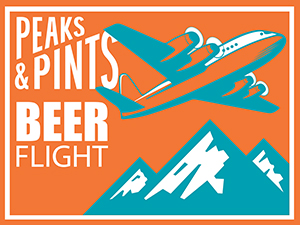 Today is Dec. 26 — what Brits call Boxing Day. Sure, after Christmas you might want to strap on gloves and settle those unresolved familial scores, but Boxing Day isn't about pugilism. And it has nothing to do with boxing up decorations or gifts you wish you didn't get. Instead, the national holiday harks back to a bygone era like powdered wigs and pagers. Back in the days of the Empire, British citizens were split into hierarchies divided by arbitrary lines such as accent and lineage. Think Downton Abbey, in which the bottom floor of a huge house split two worlds. Upstairs you have the lords and ladies. Downstairs you have the servants and maids, who rarely get breaks. If it weren't for the servants' work on holidays, the aristocrats might have gone hungry, practically unable to cook their own food or even pour tea. And for their year-round fealty, tradesmen get little gifts called Christmas boxes — plus Dec. 26 off to spend with their families. Nowadays, Boxing Day is a chance to give tiny thanks to modern-day tradesmen such as postal workers, paper boys, and state employees, as well as time for soccer and rugby. Boxing Day is mostly a Commonwealth tradition, with the likes of Canada, Australia and New Zealand celebrating the day just like in the UK. But in the States, it's just another chance to drown that Christmas hangover all over again. We thought we'd offer a sample beer flight from Boxing Day observing countries. Enjoy Peaks and Pints Pilot Program: Boxing Day.
Peaks and Pints Pilot Program: Boxing Day
Bellwoods Farmageddon (Raspberry and Blackberry)
7% ABV
CANADA: Located in the trendy Ossington-Dundas area of Toronto, Luke Pestl and Mike Clark, formerly brewers at Amsterdam Brewing, opened Bellwoods Brewery in 2012. Farmageddon is their wild farmhouse ale that they've been brewing, blending, and aging for almost as many years as we've been open. This version used their 2019 Motley Cru: Black Raspberry vintage as a base — this time comprised of slightly younger beer and incorporating red raspberries with black raspberries. The balanced, bright, slightly acidic, subtly Brett-y barrel-aged Farmageddon offers flavors and aromas of berries and blue ICEE with a light herbaceous finish, Brett funk and slight woodsy notes that come across as berry seeds and leaves.
Wildflower Amber
6% ABV, 15 IBU
AUSTRALIA: Founded by Topher Boehm in 2017, Wildflower Brewing & Blending focuses on mixed culture and spontaneous fermentation, farmhouse ales and barrel aging in Marrickville, Australia, just outside of Sydney. Topher embraces subtlety, balance, native ingredients, wild fermentation, full attenuation, lower alcohol and restrained acidity, which can be found in his Amber — a well-cellared, rounded, malt-accentuated wild ale racked into French oak barrels to further develop a smooth palate and express funky, tart characteristics from their indigenous yeast, then blended for a desired malt forward with subtle acidic character.
8 Wired Snake Charmer
7.7% ABV
NEW ZEALAND: Four years after his wife, Monique, gave him a homebrew kit for Christmas, Søren Eriksen moved the family from Western Australia to New Zealand to start 8 Wired Brewing in 2009. After five years of contract brewing, at four different breweries across New Zealand, the Eriksens built their own brewery in Warkworth, North of Auckland. Their Snake Chamer is a sour ale brewed the traditional way, then aged in Pinot Noir barrels for 2 years with blackcurrants and a bunch of microbes, creating a complex melange of funk, fruit and tartness.
Samuel Smith Winter Welcome Ale
6% ABV, 32 IBU
ENGLAND: The Samuel Smith Old Brewery at Tadcaster was founded in 1758 and is Yorkshire's oldest brewery. It's one of the few remaining independent breweries in England, and further is the last to utilize the classic Yorkshire Square system of fermentation solely in stone squares. The rich Samuel Smith strain of yeast at The Old Brewery dates from the early 1900s. Hops are hand-weighed by the master hop blender, and the brewing water is drawn from the original well, sunk over 250 years ago. Samuel Smith's Winter Welcome Ale is a limited edition sporting big, malty caramel drop with sweet toffee with just a touch of banana and cloves balanced against whole-dried Fuggle and Golding hops leading to a dry, bitter finish.
Dieu du Ciel Solstice d'Hiver
10.2% ABV

CANADA: Brasserie Dieu du Ciel!, the tiny brewpub at the edge of Montréal's city center, is a common exclamation, meaning "God in Heaven!" more or less, which is undoubtedly the most polite oath you are likely to hear in Montréal — a city with a well-known penchant for turning religious sentiments into profanity. The brewery's holiday Solstice d'Hiver barleywine is delicately sweet and liquor-like with a hint of burnt caramel coming from the malt and a prolonged boiling time. It is a very bitter beer with aromas of hops and alcohol, and flavors reminiscent of red fruit brought by the English-type yeast we use to ferment it. The aftertaste is accentuated by the wonderful flavor of hops.
---