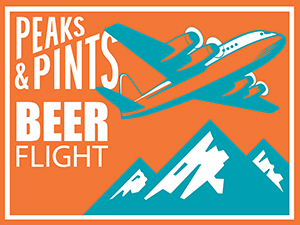 Despite its name, the barleywine is indeed a beer but at wine strength — ranging as low as 7-percent alcohol by volume in British versions and upward of 15 percent in American interpretations. The focus is traditionally on big malts, though American brewers tend to hop them up, which provides even more diversity and interesting flavors across the board. Barleywine is a huge beer, both in flavor and alcohol content. It's the color of deep maple wood; it has a tiny head and not all that much carbonation. As a result, it sort of glides past the taste buds. Unlike most of those Frankenstein beers that have fruit added to them, nothing's forced or contrived about barleywine. It is what it is: a big, brawny beer, one that will fill you up, then lay you down on the floor and give you sweet, sweet kisses on the cheek. At 5 p.m., Peaks & Pints presents our annual A Barleywine Carol featuring barleywines on tap and music. This year's musical entertainment is Christmas carols sung by sales executives in the beer and cider community. You know you've always wanted to hear Mike Lay of Icicle Brewing sing "Joy To The World." In addition, we suggest you take home barleywine for the holiday weekend in a to-go flight we call Peaks and Pints Pilot Program: Barleywine Flight.
Peaks and Pints Pilot Program: Barleywine Flight
pFriem Bourbon Barrel Aged Barleywine
11% ABV, 33 IBU
Brewed with Demerara sugar and aged in bourbon barrels, pFriem Family Brewers' Bourbon Barrel Aged Barleywine offers caramel and baking spice aromas. A hearty sip brings out fig and dried plum, expectant of beers showing the benefit of age. Brown sugar and dried fruit linger on the pallet, highlighted by a sophisticated resonance of American oak.
Block 15 Hypnosis (2020)
12% ABV
Brewed with specialty English malt, Block 15 Brewing's Hypnosis rustic barleywine is matured for 12 months in freshly emptied French cognac barrels, imparting an entrancing complexity that features notes of plum, caramel, Red Flame raisins, marzipan, orange marmalade, and a whisper of barrel character.
Abomination Under the Cover of Night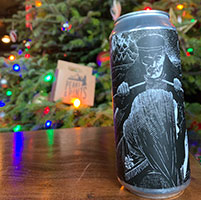 12.5% ABV
Abomination Brewing's Under The Cover of Night is a collaboration with Barreled Souls Brewing in Sasco, Maine — the third and final release of Abomination's Halloween 2022 Maine collaboration series. This barleywine style ale is brewed with a monstrous amount of pie crust, pecans, and vanilla beans.  Fun fact: the base of this beer is so mind-meltingly good that Abomination sent some into hand-selected bourbon barrels to rest for a year or two.
Pelican Mother of All Storms
14% ABV, 40 IBU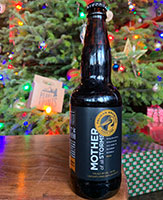 Pelican Brewing's Mother of All Storms was originally released back in 2008 under the name "The Perfect Storm" but due to a copyright issue they changed the name to Mother of All Storms in 2010. Oh, mother, either way it's a fitting name for this Kentucky bourbon barrel-aged beast. The 14 percent ABV English-style barleywine surges with Golden Promise, Munich, Melanoidin and Caramel malts as well as Magnum, Glacier, and Mount Hood hops. The beer then spends several months aging in Kentucky bourbon barrels before being bottled and kegged. The Storm opens with a straight on bourbon slapped in the face before hints of dark fruits, toffee, and oak start to appear. The bourbon returns on the tongue before other flavors begin to emerge: toasted malt, bourbon, vanilla, toffee, and caramel with a smooth oak finish.
Varietal Ritual of Oblivion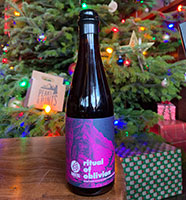 14.4% ABV
Varietal Beer Ritual of Oblivion made a brief teaser appearance at Brouwer's Café's Hard Liver barleywine festival before Varietal tucked it away for this week's release date. It's a blend of barleywines aged for 18 months in barrels that previously held Four Roses, Heaven Hill, Old Fitzgerald, and Blanton's bourbons. Expect a big bourbon flavor, with toffee, malt spice, and burnt sugar.
LINK: Peaks & Pints cooler inventory
---
Category:
Beer Flight
,
Beer Line Blog
,
Craft Beer
,
Critical Drinking
,
Events and Festivals
,
In The Cooler
,
On Tap Today
,
Peaks and Pints Pilot Program
,
Proctor District
,
Shop
,
South Sound
,
Specials
,
Tacoma events
,
Taps Takeovers