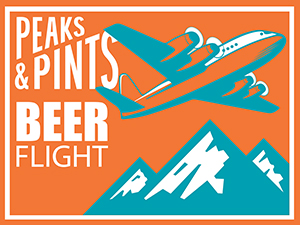 Today is Baltic Porter Day, an event started by the Polish brewer and porter fan Marcin Chmielarz. In 1977, beer writer Michael Jackson penned the existence of porter brewing in Poland in his World Guide to Beer. Jackson is credited with inventing the expression, "Baltic porter," the name by which the style is now known, even in Poland. The Baltic porter is a traditional English style, developed by the British in the 1800s for export to their buddies in the Russian Court. The Baltic porter is an interesting breed, because while it's a porter in name and flavor, it's not an ale. All Baltic porters are lagers, meaning they're brewed with a strain of yeast that ferments for longer times at colder temperatures and contributes a cleaner, crisper flavor to the brew. The Baltic porter is a dark black beer, sometimes with garnet and ruby highlights. It is known for an assertive chocolate malt that imparts sweetness and often hints of toffee, licorice, and roastedness, and it can be quite strong, ranging from 7.6 to 9.3 percent. Today, Peaks & Pints presents a to-go flight of Baltic porters — a flight we call Peaks and Pints Pilot Program: Baltic Porter Day Flight.
Peaks and Pints Pilot Program: Baltic Porter Day Flight
Wander Global Mutt
7% ABV, 42 IBU, draft

Wander Brewing in Bellingham is all about global Baltic porters. Its Global Mutt Baltic porter sources its coffee direct from a farmer in Brazil, fair trade cocoa nibs from the Democratic Republic of Congo, chocolate from Theo's in Seattle, water from Bellingham (duh), hops from Yakima and specialty malt from Europe. It hits the nose with chocolate, coffee, vanilla, marshmallow, and subtle roasty notes. The taste follows the nose with chocolate fudge, coffee, a bit of black licorice, some charred wood, molasses, and some dark fruit.
Browar Amber Grand Imperial Porter
7.2% ABV
Founded in 1993, Browar Amber began in Bielkówko, a village in the administrative district of Gmina Kolbudy, within Gdańsk County, Pomeranian Voivodeship, in northern Poland. In 2008, Amber released their Grand Imperial Porter, a representative of the Baltic Porter style. From the first sip, it delights with the taste of roasted grains combined with notes of chocolate, coffee, caramel, and noticeable nuances of dried fruit. It is distinguished by an extremely dense, creamy head with a perfect structure.
Browar Fortuna Komes Porter Baltycki
9% ABV
In 1889, Polish entrepreneur Władysława Rabsk founded steam brewery Browar Fortuna in Mirosławiec, a town in Wałcz County, West Pomeranian Voivodeship, Poland. After 10 years the brewery was sold on an auction to Stefan Golcz, but quickly changed ownership to Antoni Duchowski. The Nazis were the next owners when they nabbed it in 1939. After the war, the brewery was nationalized under control of Wielkopolskie Zakłady Piwowarskie. In 1995, heirs of Antoni Duchowski reclaimed it, Two years later, after modernization, Browar Fortuna began pumping out beers again, including Komes Porter Baltycki. The Baltic porter undergoes a slow fermentation at low temperatures in open vats, coupled with at least three-month long maturation, for dark roasted malt, peat, and a whisp of smoke on the nose. Flavor follows the nose with some sweetness from chocolate and coffee adding to the flavors already mentioned.
Põhjala Baltic Porter Day
10% ABV
Põhjala was founded in Tallinn, Estonia at the end of 2011 by four Estonian beer enthusiasts and homebrewers. Scot and former Brewdog brewer Chris Pilkington joined the crew and contract brewed the first Põhjala beer, Öö Imperial Baltic Porter, in 2013.In April 2014, Põhjala moved into their own brewery in Tallinn's Nõmme district. Named for "northern realm" in Estonian, Põhjala became the largest craft brewery in the Baltic states. An imperial Baltic porter, their Baltic Porter Day, aged on Palo Santo wood, carries traditional Estonian flavors of rye and black bread layered with robust dark chocolate and dried fruits.
De Molen Tsarina Esra
10.1% ABV
Brewer Menno Olivier brough 12 years of experience to his Dutch Brouwerij De Molen, which translates to "The Mill Brewery" as the operation is in a 300-year-old windmill. He began brewing in his kitchen as a hobby, went on to brew in Westmaas and Amsterdam, and then served as master brewer of De Pelgrim, a Rotterdam city brewery. His Tsarina Esra is an imperial Baltic porter with notes of sweet caramel, coffee, and hints of chocolate.
LINK: Peaks & Pints cooler inventory
---