Peaks and Pints Perfect Pints and Fascinating Fawcett Avenue
PEAKS AND PINTS MORNING FOAM
Saturday, Nov. 24, 2018 — drummer Pete Best turns 77 today
Peaks and Pints Weather Guy has today's weather for Harry's Ridge Trail near Mt. St. Helens.
Today's Morning Foam was compiled while watching a teaser trailer for the upcoming live-action remake of The Lion King — starring Donald Glover and Beyoncé — that is pretty cool. …
PEAKS AND PINTS DRAFT HIGHLIGHTS TODAY

1000 YEARS OF SILENCE, Fort George Brewery: Brewed with pasilla and ancho chilies, this imperial stout starts with rich roasted malt, molasses and brown sugar flavors finishing smooth with dark chocolate flavors and a hint of chili pepper that balances well on the palate. 10.5%
PARADISE, Prairie Artisan Ales: An imperial stout brewed with coconut and vanilla for all the vanilla, plus chocolate and oak for a boozy sipper with hints of coconut. 13%
STAR PARTY BRUT IPA, Ecliptic Brewing: Looking for crisp, dry hoppy IPA relief to the heavier, dark beers during this time of year? This brut IPA sports a primordial hop character set against a background as dry and clean as the void of space. 8%
CRAFT CHOICE CLICKABLES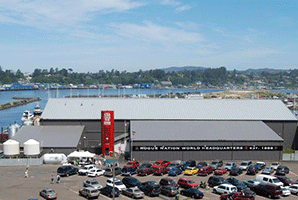 Thirty years ago the late Jack Joyce co-founded a small brewery in the Southern Oregon town of Ashland that would gain worldwide notoriety through its ensuing years. Rogue Ales began its journey in 1988. Click here for a two part video series that captures Rogue Ales through its first 30 years.
Pelican Brewing Company has received Gold, Silver and Bronze medals at the Brussels Beer Challenge. The international beer competition in Belgium provides a unique opportunity for beer producers to compete with the best international and Belgian brewers.
Beer Christmas: A pair of beer and pretzel socks for the person who's well aware of the best snack-and-beverage combo to ever grace humanity.
TODAY'S LOCAL STEW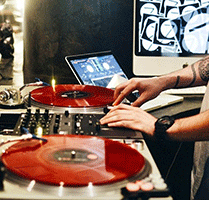 TACOMA NIGHT MARKET, Alma Mater: Leah Morgan — a Tacoma local, bartender, longtime glass artist and owner of Nap Northwest — started the Tacoma Night Market as a place to bring Tacoma's creative community together. With a new home at Alma Mater, you can expect to find a variety of 40 unique vendors showcasing everything from artwork, home designs, jewelry and textiles, to sweet children's products, plants, as well as music, food and drinkies. 5 p.m. to midnight, 1322 S. Fawcett Ave., Tacoma
WEIRD ELEPHANT, The Grand Cinema: The independent movie house offers weird, wacky and/or scary flicks every Saturday night. Tonight, as you sip beer and wine, the fascinating art film Suspiria mixes high and low culture into a horror flick about the spooky things that happen in a German ballet academy. 11 p.m., 606 S. Fawcett Ave., Tacoma
---