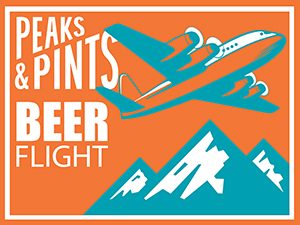 For the last two years, the Washington State Cougars had a chance to win the Pac-12 North and advance to the Pac-12 Championship Game with a victory over the Washington Huskies in the Apple Cup. And, for the last two years, the Cougars failed to even show up. A year ago WSU suffered an embarrassing loss to UW, 41-14. Fast-forward to Apple Cup 2018 and if you have a sense of déjà vu, you're not alone. The Cougs have a new superstar quarterback in Heisman candidate Gardner Minshew, the graduate transfer of the noteworthy mustache and welcome swagger. But once again, the Cougs find themselves simply needing a win — a home win, no less — against UW to find themselves in the Pac-12 championship game Dec. 1 in Santa Clara. On the opposite sideline, Washington finds itself — much like in 2017 — disappointed to be out of the national championship talk after a rough season. If the Huskies can beat WSU, though, they'll propel themselves into the Pac-12 championship game and set themselves up for a chance to play in the Rose Bowl — not a bad consolation prize. But, more importantly, who will win the Peaks and Pints Craft Beer Crosscut 11.23.18: A Flight of Apple Cup? We offer two Pullman area beers and two Seattle area beers on our beer flight today, with an option to pick a Coug or Dawg area beer as your fifth option. Who will win? You do, as we'll also screen the game on our 135-inch screen.
Craft Beer Crosscut 11.23.18: A Flight of Apple Cup
Paradise Creek MooJoe Coffee Milk Stout
5% ABV, 30 IBU
PULLMAN, WASHINGTON: The milk stout, also known as an English sweet stout, emphasizes a malty sweetness with hints of chocolate and caramel. Some versions, like Paradise Creek Brewing's MooJoe, add lactose for more body and softness. The brewery close to Washington State University takes its beer one step further by cold conditioning it with fresh ground coffee from Bucer's Coffee House across the border in Moscow, Idaho. The result is a smooth, light stout with coffee and chocolate notes and slightly bitter on the end.
Reuben's Robust Porter
5.9% ABV, 30 IBU
SEATTLE, WASHINGTON: Home brewer-turned-pro Adam Robbings developed his Robust Porter recipe using British malts particular to Windsor, about 25 miles west of London, where he grew up. Eight different grains are used to create this Reuben's Brews multiple award-winning beer, pouring a deep brown with a creamy tan head like it has some weight. Roast malts are the star in both aroma and flavor that's nutty and slightly sweet with an espresso bitterness balanced by a touch of creamy vanilla, chocolate and caramel sweetness, without being cloying or off putting.
No-Li Falls Porter
6.1% ABV, 39 IBU
SPOKANE, WASHINGTON: No-Li Brewhouse was one of the first in Eastern Washington to pursue canning with the 2015 release of its flagship Born & Raised IPA in 12-ounce cans. The latest edition to its packaged lineup is the 6.1 percent ABV Falls Porter. Loaded with flaked oats, it's a malt-forward ale with that is a solid choice for people wanting a robust body that won't leave them feeling dizzy after the first one. Middle and finish has some sugary sweetness and dark fruit. Drying on the palate in the aftertaste as well.
Two Beers Brewing Tipsy Toboggan
6.8% ABV, 62 IBU
SEATTLE WASHINGTON: When it comes to cheap winter fun, few activities match the thrill of gliding down a good hill. All that is needed? A toboggan, decent snow, and the stamina to keep climbing back to the top. So, no snow but we're in for climbing back on the Toboggan — Two Beers Brewing's Tipsy Toboggan. A dark and toasty warming winter ale, Tipsy Toboggan offers notes of chocolate, date, plum and orange with a dash of hops. The deep dark color and full flavored finish pair perfectly with outdoor adventures.
Who wins your Cougars vs. Huskies flight?
No-Li Big Juicy
6.15% ABV, 55 IBU
SPOKANE, WASHINGTON: No-Li Brewhouse's Big Juicy is practically sessionable compared to traditional West Coast IPAs. Featuring the nectarous symphony of Citra, El Dorado, Azacca and Belma Hops, Big Juicy is just dripping with citrus and tropical flavors. Belma? Indeed — one of the newest varieties punches up the flavor with sweet orange, nectarous pineapple and rare hints of vine-ripe strawberries. Azacca represent with a tropical storm of spicy mango and juicy tangerine, adding in a touch of piney bitter. El Dorado and Citra push the nose to fruity extremes. No-Li Brewhouse won a silver medal for its Big Juicy IPA at the 2017 Australian International Beer Awards.
OR
Pike Douglas IPA
7.2% ABV
SEATTLE, WASHINGTON: Pike Brewing's Douglas IPA is a "modernized" take on the resin-forward West Coast IPA: Pilsner malt base paired with whole leaf Cascade and dry hopping done with Loral cryo hops to create a light mouthfeel with fresh pine notes.
---