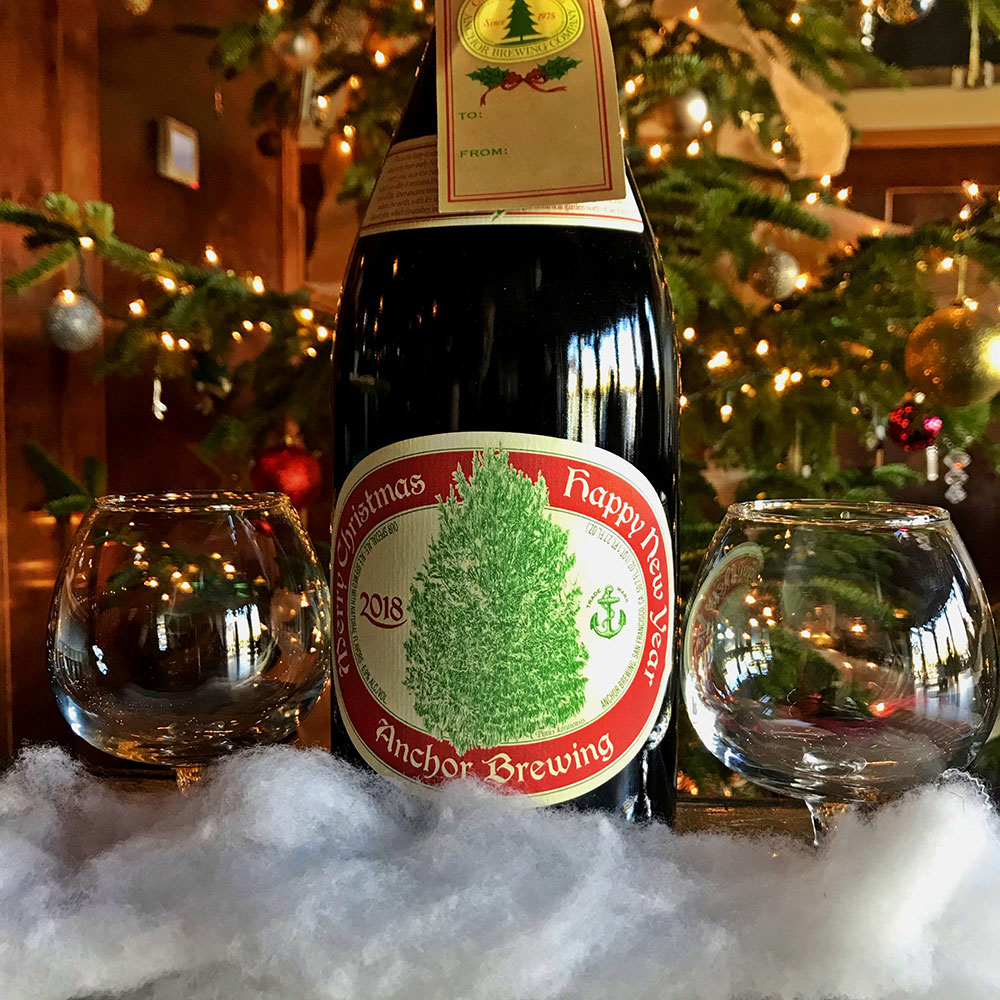 Today's Peaks and Pints Package Present is a magnum of Anchor Brewing 2018 Christmas Ale and two snifter glasses.
Back in 1975, Anchor Brewing Co. released the first holiday beer in America since Prohibition. Since then, Anchor creates a new, secret recipe with a unique hand drawn label for their Our Special Ale, aka Christmas Ale, but the intent with each brew remains the same: joy for the changing seasons and celebration of the newness of life. This is our go-to holiday meal beer.
This year, the label sports a Korean pine (Pinus koraiensis) and the specific beer recipe is, as always, a secret. So part of the fun of trying this beer is trying to figure out what's in it. We're tasting strong cocoa and pine notes.
Decorating for the holidays is more fun with 1.5 liters of Christmas craft beer and two snifter glasses. We can help make that happen.
Cheers!
---