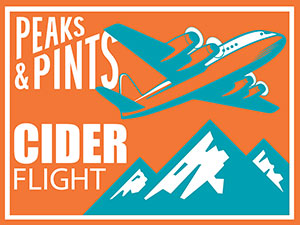 The relationship between limes and lemons is more complex than meets the eye. They belong to the same family, but the smaller lime is actually a predecessor of the lemon, and stems from a different continent, where the lemon can't grow. Lemons, scientifically known as Citrus limon, originate from limes, Citrus aurantifolia. They were originally developed as a two-step hybrid, first between the lime and the citron in India and Pakistan, and the second (lime with pummelo) in the Middle East. They were introduced to Europe by Arabs in Moorish Spain in the year 400, before being introduced to Northern Africa. In 1493, lemons were brought to the Americas by Christopher Columbus, and have been grown in Florida since the 16th century. Nutritionally, they're almost identical and share many of the same potential health benefits. Both fruits are acidic and sour, but lemons tend to be sweeter, while limes have a more bitter flavor. When handled properly, the bright tartness of sunny lemon and limes can act as a lovely complement to the round sweetness of apples. Welcome to Peaks and Pints Monday Cider Flight: Lemon Lime.
Peaks and Pints Monday Cider Flight: Lemon Lime
Portland Lemon-Lime Ciderade
4% ABV
Portland Cider Lemon-Lime Ciderade is a refreshing cider made with 100 percent Northwest apples brightened with freshly squeezed lemons and limes. It also replenishes with electrolytes sourced from sea salt harvested in Netarts Bay along the Oregon Coast by Jacobsen Salt Co. Ciderade is a light, low-carb cider that's light, citrusy, refreshing and tangy. It pairs well with lemon pepper grilled chicken, chipotle lime avocado salad, mozzarella cheese, Mediterranean salad, and lawn mowing.
Elemental "Lithium" Lemoncello
6% ABV
In December 2014, husband-and-wife team Brian and Christina Callahan, the Woodinville, Washington couple behind the Callahan Cellars winery, launched Elemental Hard Cider, focused on hard ciders made with Northwest apples, cold-fermented with minimal filtering and devoted to expressing the atmospheric components. Their Lemoncello Hard Cider, aka "Lithium," is semi-dry on the palate with a punch of acidity, more lemon than apple flavor, a slight creaminess, hints of grapefruit and finishes crisp, clean, and overly bright.
Channel Marker Surf Session
6.5% ABV
Nestled between the lush Cascade Mountains and the salty Puget Sound, the maritime climate and adventurous spirit of Seattle provides the inspiration for Channel Marker cider recipes. And They source, forage and grow many of our ingredients from around the Sound — their backyard. Their Surf Session brings beach vibes with its squeeze of fresh lime and sprinkle of San Juan Island sea salt. Enjoy this light, dry cider straight from the can or as a mixer in your favorite margarita recipe. Surf's up!
---