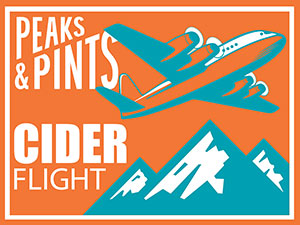 The French have never met a fruit they couldn't ferment, so the saying goes, and in the pantheon of fermented fruits the apple is second only to the revered grape. Yet, France is the world's largest producer of cider, or cidre. Normandy and Brittany in northern France are the main producing regions, which have been producing the beverage since the sixth century. By law, French cider makers must use specific apples designated for cider production and can only use up to 50 percent of the total volume of juice to come from apple concentrate.  Ciders with a label that includes "Appellation D'Origine Contrôlée" (AOC) or "Appellation D'Origine Protégée" (AOP), tells you the producer makes cider according to these strict regulations, so you know it's legit. French ciders offer lower alcohol levels, with naturally sweet and naturally carbonated attributes. French cider makers use the tradition of keeving, a technique that removes nutrients from the juice which slows the fermentation process. This process produces a much sweeter, fruitier drink. It also lowers the alcohol content because less of the natural sugars are converted. That's all fine and dandy, but let's get to drinking French ciders. Stop by Peaks & Pints and grab this to-go cider flight, Peaks and Pints Monday Cider Flight: France.
Peaks and Pints Monday Cider Flight: France
Maley Cidre du Saint Bernard
3.5% ABV
The name "Maley" comes from both an old Valdostano name for apple (Malus in Latin) and one of the pre-20th century names for Mont Blanc (Mont Malais). Maley is Gianluca's revival of an old Valdostano tradition of cider-making that Mussolini quashed in the 1930s as part of his effort to eliminate anything not sufficiently "Italian" — cider being in the fascists' view a French affectation. Maley is the only cider producer in Italy making artisanal cider with heirloom apples. This cider has a touch of funk and touch of fruit.
Pierre Huet Cidre Bouché Brut
4.5% ABV
Pierre Huet's Manoir la Briere des Fontaine is a family-owned estate, located in Normandy, in the heart of the Pays d'Auge, which has its own Appellation d'Origine Contrôlée. They are renowned throughout the region for their Calvados, cider, and pommeau. Their Cidre Bouché Brut is a traditional, unpasteurized cider comes from the Calvados department in France. Bedan, Binet Rouge, Bisquet, Fréquin Rouge, Saint Martin, Rambault, Moulin à Vent, and Mettais, among others apple varieties, are used in its production. Time-honored cider methods, 100 percent pure apple juice fermented for four months, and bottle conditioning produces a dry, slightly bittersweet cider with flavors of green apple skin and ripe apples that's slightly tannic on the tongue with a hint of tanginess.
Cidrerie du Leguer Poire 2019
5.5% ABV
Cédric Le Bloas grew up in Brittany, though after college and travelling France and the world, he returned to his home and founded Cidrerie du Léguer in 2016. Cédric and his wife are working organically — when the apples and pears fall (and only then), do they put them in crates to further ripen. Then they make their ciders. Cédric uses the old-school process of keeving — a difficult, time-consuming, labor-intensive process that naturally settles the must and creates an off-dry cider — and all fermentations are natural. The ciders are bottled with no sulfur. Cédric's poiré is refreshing and bright off-dry perry cider full of energy with a rustic carbonation.
LINK: Peaks & Pints cooler inventory
---