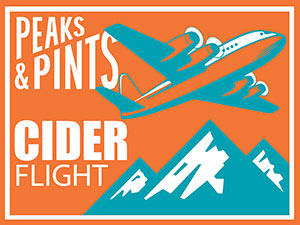 Today, you'll be able to hang with plants inside Peaks and Pints craft beer bar, bottle shop and restaurant in Tacoma's Proctor District. Fernseed, a modern plant shop opening in our neighborhood today, has decorated our tables with greenery. Founded in 2018 as an online shop that sold plant pots, plant stands, plant hangers, hanging planters, and everything else to hold and display houseplants, founder Katherine Raz is going pro as they say. It's a dress rehearsal week for Fernseed; the official grand opening is Saturday, April 27. Peaks and Pints is thrilled to have Fernseed as neighbors. Before or after shopping at Fernseed, stop by our lodge for Peaks and Pints Monday Cider Flight: Fernseed and Finnvriver — two Finnriver Farm & Cidery botanical ciders made with flowers and herbs.
Peaks and Pints Monday Cider Flight: Fernseed and Finnvriver
Finnriver Honey Meadow
6.5% ABV
Finnriver Farm & Cidery produces a line of botanical ciders that share the earthly essence of life in the fields and forests of the Olympic Peninsula. They feature local ingredients that are iconic or flourishing in that region and each seeks to capture the essence of the season. Honey Meadow speaks directly to the roots, shoots, and blooms of spring on the Olympic Peninsula. Locally harvested burdock and dandelion roots are dried and roasted in the farm's wood-fired oven and then boiled into a house-made syrup. The roots balance the acidity of certified organic Washington apples with their earthy depth and nutty notes and then the cidery adds Sequim Bee Farm blackberry honey to add the floral and herbs to honor the season.
Finnriver Solstice Saffron
6.5% ABV
When one of Washington's earliest cidermakers, Drew Zimmerman, retired, Finnriver Farm & Cidery owners Keith and Crystie Kisler transplanted 1,000 of his trees from Mount Vernon to Chimacum, a heartwarming, if labor-intensive transition from old guard to new. Finnriver Solstice Saffron is created with locally produced saffron, anise and fennel seeds for aroma of dry apples with subdued saffron. Flavor is medium sweet with green apples, with only subdued saffron notes. It's an unusual adjunct for a cider, but it works really well.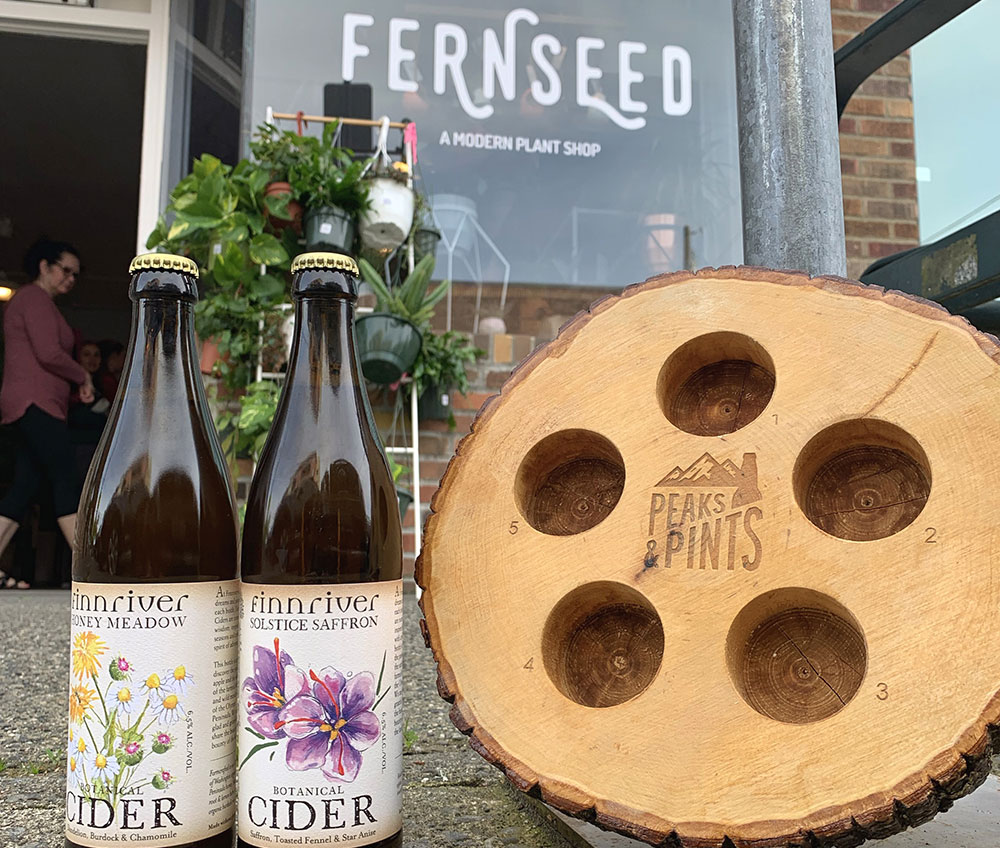 ---