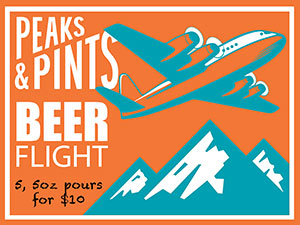 The word pineapple in English was first recorded in 1398, when it was originally used to describe the reproductive organs of conifer trees (now termed pine cones). When European explorers discovered this tropical fruit they called them pineapples (term first recorded in that sense in 1664) because of their resemblance to what is now known as the pinecone. The term pinecone was first recorded in 1694, and was used to replace the original meaning of pineapple. Historians believe that the pineapple originated in Brazil. It was imported to Europe later. It is also believed that Christopher Columbus and his crewmembers were probably the first few people from the European continent to have tasted the fruit. Members of European royal families soon developed a liking for it. It gradually became available to the rich, the noble and the elite. Popular wherever it landed, the pineapple was regarded as an exotic delicacy, even becoming a symbol of hospitality, as only the most generous of hosts presented their guests with a pineapple. James Dole did a lot to popularize the fruit and make it affordable with his pineapple plantations in Hawaii; his goal was to have the convenient canned pineapple in every grocery store in the country. Today, Peaks and Pints celebrates the pineapple in our cider flight well call Peaks and Pints Monday Cider Flight 7.16.18: A Flight of Pineapple Cider.
Ace Pineapple Cider
5% ABV
California Cider Company, the first family-owned cidery in the U.S., has been producing Ace ciders since 1993 in the beautiful Sabestopol seas of Sonoma County just north of San Francisco, obviously next to some of the world's most renowned wine makers. Their Pineapple Cider, the world's first pineapple cider, is produced by adding pineapple juice to the fermented apple base. The pineapple flavor and aromas are there but the sweetness is not. It is similar to nibbling on the core of a fresh-cut pineapple. You get the entire tropical pineapple flavor without the over-the-top sweetness. The tartness of the pineapple provides the cider with slight acidity, which stays on the palate.
2 Towns Pacific Pineapple
5% ABV
In late 2010, Corvallis homebrewers Aaron Sarnoff-Wood and Lee Larsen filled a gap in the college town's drinking scene — cider. The duo opened 2 Towns Ciderhouse crafting unique ciders brewed with the traditional English and French-style's tannic apples, Oregon grown, of course. Named after the cities of Corvallis and Eugene (Larsen's a Beaver; Sarnoff-Wood a Duck), 2 Towns believes "… that the long history of cidermaking demands respect and deserves to be done right," states the cidery's motto. "Starting with the highest quality whole ingredients from local farms, we take no shortcuts in crafting our ciders. We never add any sugar, concentrates or artificial flavors, and instead use slow, cold fermentation methods to allow the fruit to speak for itself. As a family-owned company, we are committed to the growth of our team and enrichment of our communities. We take pride in producing true Northwest craft cider." Its new Pacific Pineapple explodes with intensely ripe, real golden pineapple character. 2 Towns works directly with a supplier in Costa Rica striving for the tastiest pineapple for a cider that isn't sugary sweet, then fresh-pressing it with Northwest apples.
Portland Cider Pineapple
6% ABV
Sweetened with fresh pressed pineapple juice, Portland Cider's seasonal Pineapple cider might as well come with a little paper umbrella. The cidery uses whole pineapples fresh squeezed on site, and then added to the cider after fermentation to reach the perfect balance of sweetness. There are no artificial flavorings or concentrates used here, keeping the nose of pineapple and apple undertones with the pineapple flavor crisp and dry with a nice balance from a touch of sweetness.
Reverend Nat's Viva La Pineapple
6% ABV
When his North Portland neighbor begged him to take his backyard apples off his hand in 2004, Nat West began experimenting with fermentation, turning the small green apples into hard cider. His friends went nuts. West would go on to hold weekly free cider parties at his house, experimenting on his friends, which ended up at 50 or so people. In the summer of 2011, West launched Reverend Nat's Hard Cider, most likely the only cidery in Portland. This cider is a blend of fermented fresh apple juice sourced from Eastern Washington and unfermented fresh pineapple juice. A touch of cinnamon, cloves and allspice is added. The spice and pineapple hit the nose and tongue with notes of green apples and pear. Delicious.
Schilling Passport Pineapple Passionfruit
6.7% ABV
In 1881, Colin Schilling's great-great-grandfather, August, founded the Schilling Spice Company in San Francisco, with a goal of bringing pure, natural spices to everyone at a fair price. Today, at Schilling Hard Cider, August's core values are carried forward and paired with innovative cider-making techniques to produce quality and complex hard ciders that, according to media hype, is the number on selling craft cider with three taprooms — Auburn, Seattle and a 50-tap cider house in Portland — and retail in 20 states. Think about all that plus the fact that Schilling uses only 100 percent fresh pressed apples, locally sourced non-GMO ingredients, and individually hand-selected yeast strains with beer yeast rather than wine yeast (Schilling likes beer yeast rather than wine yeast for the malt flavor) as you enjoy this unfiltered cider made with juices of fresh pressed apple, pineapple and passionfruit. The nose arrives with huge pineapple and apple — granny smith and pink lady jump — with some lavender, rose petal, ginger, lemon zest and passionfruit. On the tongue, expect ample apple, passionfruit and pineapple sweetness as well as a touch of citrus and sour bite.
---