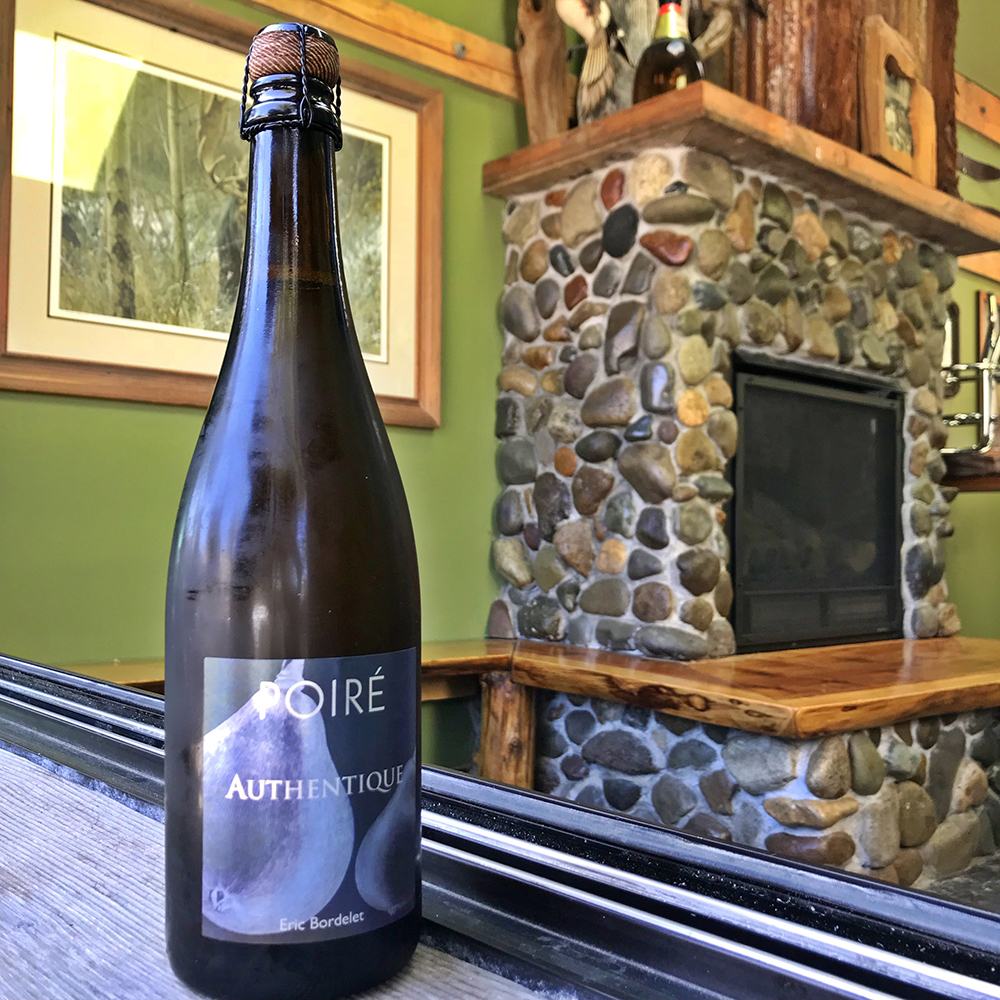 Fancy Pants Sunday Eric Bordelet NV Poiré Authentique
During the 1980s, Eric Bordelet was considered one of the most influential figures in the Parisian wine scene, as he spent several years at the helm of the wine program at the illustrious Michelin Three Star restaurant of l'Arpège in Paris. However, his native Normandy called him, and he handed over his sommelier duties at l'Arpège and returned to the windswept orchards of Normandy in 1992, desiring to bring his superb palate to bear on the high-powered ciders of the region. Believing that cider and poiré, or perry as it translates to English, should be produced like wine he grew more than 20 varieties of apple and 15 varieties of pear on his family orchard situated in the south of Normandy on the Armorican Massif, extending from Domfrontais to the outermost borders of the Mayenne and the Orne.
Bordelet and crew handpicked the harvest of apples and pears in meter cube pallets, then placed in a dry and aired location to dehydrate the fruit for 3 or 5 weeks. The apples are ground and simply pressed. Next, the fruit is settled and racked several times in view of clarification and to slow down fermentation. Filtration and bottling — with more or less residual sugar, depending upon the product — are carried out in view of natural fermentation.
That's all fine and dandy, but this is the latest installment of Fancy Pants Sunday, a column that champions complex and delicious craft beers and ciders — and Bordelet's NV Poiré Authentique fits the bill. This is true pear cider with just a hint of residual sugar. It's classy cider with the texture and taste of ripe pears. This pear cider has very expressive aromatics, gentle mousse, ultra fine bubbles, beautiful balance, refreshing acidity and traditional off-dry palate with a hint of sweetness. Good acidity and length make this an excellent food match, especially with our meat and cheese plate.
Stop by Peaks and Pints and grab a bottle of NV Poiré Authentique sitting in our cider section.
---