Peaks and Pints dark beers, Denizens of the Dark and Mister Blackwatch
PEAKS AND PINTS MORNING FOAM
Saturday, Nov. 17, 2018 — Danny DeVito turns 74 today
Peaks and Pints Weather Guy has today's weather for Hurricane Ridge, Washington.
Today's Morning Foam was compiled while watching newscasters lose it. …
PEAKS AND PINTS DRAFT HIGHLIGHTS TODAY
KENTUCKY BREAKFAST STOUT (2018), Founders Brewing: An imperial stout brewed with a massive amount of coffee and chocolates, then cave-aged in oak bourbon barrels for an entire year. 12.3%
WILLETTIZED COFFEE STOUT, Lagunitas Brewing: Coffee imperial stout aged in Willett Rye Oak Barrels. 11.7%
BEDROCK, Modern Times Beer: A nitro brown ale combines with Modern Times' Black House Blend coffee for a creamy, toasty, chocolatey delight. 6.2%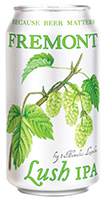 CRAFT CHOICE CLICKABLES
If you're reading this at SeaTac International Airport about to board Alaska Airline, then we have great news. Fremont Brewing's Lush IPA is now on the menu.
Sierra Nevada Brewing Co. will brew Resilience Butte County Proud IPA to raise funds for those impacted by the Camp Fire. Sierra Nevada will donate 100 percent of Resilience IPA sales to Camp Fire relief and is asking every other brewery in the country to brew the beer and do the same.'
Through Sunday, Hair of the Dog Brewing in Portland is celebrating it 25th anniversary with a Festival of Wood Aged Beers! You won't need any tickets or anything special to attend and enjoy the beers. Be sure to grab a "Don" — a special beer made in memory of Don Younger, popular Portland publican.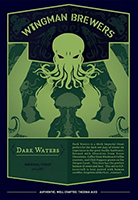 TODAY'S LOCAL STEW
DENIZENS OF THE DARK, Wingman Brewers: The Tacoma brewery offers a selection of dark, potent and complex craft beers, with beer advocates from all across the region taking notice beginning at noon. Based around the release of the Tacoma brewery's Stratofortress Belgian Strong Dark Ale and Dark Waters chocolate chili coffee imperial stout, it's easily one of the most anticipated beer events in the South Sound. Noon to midnight, 509 Puyallup Ave., Tacoma
EMPTY BOWLS, Charles Wright Academy: The Emergency Food Network never takes a day off. They can't while there are mouths to feed. Today is its annual fundraising event Empty Bowls combining art, community, giving and fine eats. Local and regional artisans have donated one-of-a-kind bowls made from hand-tooled carved wood, colorful glass and hand-thrown clay. Once purchase, you will receive a bowl of soup (in a separate bowl) by local chefs. 1-3 p.m., 7723 Chambers Creek Road. W., University Place
DOCKYARD DERBY DAMES, Pierce College Health Ed Center: There's a thunder on the horizon, South Sound, and it's not Joint Base Lewis-McChord. No, that ominous rumble you hear, pitched way, way down in the basso profundo hum of a gathering tremor, is nothing more than the Dockyard Derby Dames: Tacoma's premier roller derby league and an all-around explosion of eight-wheeled badassery. 6-9 p.m., 9401 Farwest Dr. SW, Lakewood
BLACKWATCH, The Spar: In 2012, Tacoma musician, producer and actor Doug Mackey got the band back together — the band being Mr. Blackwatch, which was born, lo, many years ago when the band had issues with cows, kites, a monster, a snake, a robot, bongos and "Orange," and the only cure was to work through the issues musically. The band still has issues, thankfully. Tonight, Mr. Blackwatch messes with The Spar crowd, unleashing cows, robots, bongos, half a dozen lasers, a smoke machine, Charlton Heston, Cher and an unforgettable evening of music, B.S., and hoohah. 8 p.m., 2121 N. 30th, Tacoma
---