Peaks and Pints Coffee Beer Fest lineup and local events
PEAKS AND PINTS MORNING FOAM
Friday, Nov. 16, 2018 — Lisa Bonet turns 51 today
Peaks and Pints Weather Guy has today's weather for Bandera Mountain, Washington.
Today's Morning Foam was compiled while watching rapper Vince Staples' video for "Fun," because it sports a concept so creative that we can show it to anyone — including those doofuses who still think there's nothing to love about rap.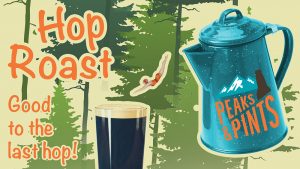 PEAKS AND PINTS COFFEE BEER LINEUP
KENTUCKY BREAKFAST STOUT (2018), Founders Brewing: An imperial stout brewed with a massive amount of coffee and chocolates, then cave-aged in oak bourbon barrels for an entire year. 12.3%
WILLETTIZED COFFEE STOUT, Lagunitas Brewing: Coffee imperial stout aged in Willett Rye Oak Barrels. 11.7%
CELESTIAL DAWN SPEEDWAY STOUT, AleSmith Brewing: Collaboration with Modern Times Beer and their Celestial Dawn coffee adding robust notes of chocolate, berries, stone fruit, wood and spice to AleSmith's Speedway Stout for all the chocolate, fruit and caramel notes. 12%
SPEEDWAY STOUT (VIETNAMESE COFFEE), AleSmith Brewing: A blend of four Vietnamese coffees are added to Speedway Stout for intensely aromatic and bold tasting coffee that complements the notes of chocolate and roast in this massive stout. 12%
DEVIL'S TEETH, Modern Times Beer: A hybrid of an old ale and an imperial stout with a massive amount of Modern Times' house-roasted Black House Blend coffee, a complimentary mix of blueberry-forward Ethiopian and chocolate-forward Sumatran coffees added to the rich malt and robust roast base. 10%
PRAIRIE BOMB!, Prairie Artisan Ales: An imperial stout aged on Nordaggio's espresso beans, chocolate, vanilla beans, and ancho chile peppers. 13%
BEDROCK, Modern Times Beer: A nitro brown ale combines with Modern Times' Black House Blend coffee for a creamy, toasty, chocolatey delight. 6.2%
COFFEE CINNAMON OATMEAL STOUT, Three Magnets Brewing: Soft cinnamon over a dry stout with Olympia Coffee Roasting Co.'s Morning Sun for a malty cinnamon aroma and balanced flavor of coffee, cinnamon, oatmeal and barley malt. 7.1%
COFFEE COCOA STOUT, New Belgium Brewing: An imperial stout brewed with roasted coffee and sustainably sourced cocoa. 8.1%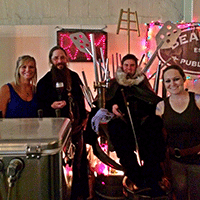 CRAFT CHOICE CLICKABLES
The 14th Annual Winter Beer Festival will take place Friday, Nov. 30 and Saturday, Dec. 1, at Hangar 30 at Magnuson Park in the Sand Point neighborhood of Seattle. This Washington Brewers Guild tasting event will feature 53 statewide breweries pouring 170 holiday season creations. The beer lineup will include dark malty stouts, robust winter warmers, rich barrel-aged gems, coffee beers, chocolate brews and more. Click here for the Winter Beer Festival's beer list.
Can Kona Brewing save Craft Brew Alliance? The Kona Brewing portion of Craft Brew Alliance's Kona Plus growth strategy looks like a resounding success, with depletions of the Hawaiian-based beer surging 9 percent in the third quarter. Yet because much of the rest of its portfolio is underperforming, net sales fell 6.6 percent to $52.9 million, and total depletions were down 1 percent.
Lompoc Brewing always does the holiday/winter seasonals right and this year will be releasing eight festive beers at a party Monday, Nov. 26 at Lompoc Sidebar, 3901 N Williams Ave. The beers will go on tap at Oaks Bottom and 5th Quadrant on Tuesday, Nov. 27. One of the beers, C-Sons Greetings, will also be released in 22-oz. bottles, which will be available at the release party.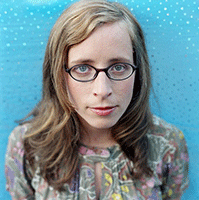 TODAY'S LOCAL STEW
DRUNK HISTORY — THE UFO EDITION, Broken Spoke: Oh man, Peaks and Pints loves that metatech.org stuff. Massive conspiracy theory, aliens, cover-ups, lizard people from the 5th dimension walking among us, the X-Files times a thousand. Brilliant. All David Icke meets 1995's "V" miniseries meets wayward once-brilliant Ph.Ds wandering around Arizona and/or Nevada desert, searching for clues and bunkers and spacecraft wreckage and secret codes written on tablets of transparent zirconium. We believe every word. And look! The Broken Spoke is hosting a night of local UFO stories tonight. Righteous. 6:30-8:30 p.m., 1014 Martin Luther King Junior Way, Tacoma
POPS SPOILER AND HIS DEADBEATS, The Valley: Pops Spoiler and his Deadbeats play blue collar rock and roll in the tradition of trash rock legends like the Sonics and the Raunch Hands. Stop by The Valley tonight to hear trash rock soaked with beer, good humor, monsters, ladies, food, practical advice and a commitment to low brow entertainment. Fregoli Disorder and Robert Stevens & The One Armed Man open. 8 p.m., 1206 Puyallup Ave., Tacoma
LAURA VEIRS, Alma Mater: Raised in Colorado, Laura Veirs put out a debut self-titled album in 1999, recorded live with just her and her guitar. Her stature grew over the following years and nine albums, and two years ago, she sang with Neko Case and k.d. lang on the Case/Lang/Veirs album. Her sound has been described as chamber folk, which covers the orchestral elements. Whitney Ballen and Mike Dumovich open. 8 p.m., 1322 Fawcett Ave., Tacoma
BEETLEJUICE, Blue Mouse Theatre: Barbara (Geena Davis) and Adam Maitland (Alec Baldwin) are small-town residents who die in a car accident. They appear back at their house and find a copy of "Handbook for the Recently Deceased," which leads them to a consultation with a case worker on how to reach the afterlife. Back on Earth, a bougie cosmopolitan couple (Jeffrey Jones and Catherine O'Hara) and their very goth daughter (Winona Ryder) buy the Maitlands' house and plan to turn it into a chic rural getaway. After unsuccessfully attempting to scare the new occupants away from their happy home themselves, the Maitlands enlist the services of a freelance "ghost with the most," Betelgeuse (a scenery-chewing Michael Keaton). But you probably knew all that already, right? 10 p.m., 2611 N. Proctor St., Tacoma
---