Peaks and Pints draft highlights, E9 Brewery love and Belching Beaver
PEAKS AND PINTS MORNING FOAM
Thursday, Nov. 15, 2018 — Ed Asner turns 89 today
Peaks and Pints Weather Guy has today's weather for Mt. Dickerman, Washington.
Today's Morning Foam was compiled while freaking out over a crazy cat watching us. …
PEAKS AND PINTS DRAFT HIGHLIGHTS TODAY
AKADEMIK BARREL AGED ALE, Hale's Ales: Named after the Akademic Shokalski Russian research vessel that was stuck in Antarctic, Hale's brewed and housed this Russian imperial stout in bourbon barrels for flavors of anise, molasses and spicy phenolics. 11%
MOJAY IPA, Stone Brewing: Stone Brewing hosts the annual American Homebrewers Association Rally, then replicates and distributes the recipe. Last year, homebrewers Elizabeth Bakas and Corey Magers won with East-West hybrid of the New England IPA style — a hazy hop bomb with more bitterness than you might expect to find in a New England IPA. This hoppy delight is aptly named Mojay for the abundant Mosaic hop character and the signature citrus juice quality found in many New England IPAs (Mosaic + Ojay = Mojay). Think tropical, juicy, orange and citrus, subtle spice, bright fruit character with a nice bitter finish. 7.6%
ORANGE VANILLA IPA, Belching Beaver Brewery: An adult orangesicle with natural orange and vanilla flavors, as well as brewed with Mosaic and Citra hops for aromas of tangerine, passion fruit and lots of citrus. 6.9%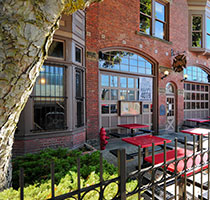 CRAFT CHOICE CLICKABLES
Fremont Brewing will release their annual Bourbon Barrel-Aged Abominable Winter Ale, aka B-Bomb, the morning of Nov. 23 at the Seattle brewery's Urban Beer Garden. At 5 p.m., the legendary Yeti will join the party to help tap three release-party-only B-Bomb infusions. 
Tacoma's Engine House No. 9 and its E9 Brewery received a nod as one of nine remarkable taprooms by CraftBeer.com. Author Will McGough writes, "The beautiful brick building has two large firehouse-style doors in the front, big windows that give off a Victorian vibe, and a huge chestnut tree that shades the patio. The interior feels like a sports bar. But it carries on the firehouse legend with historic items and décor, like track lighting attached to old ladders."
Kendall Jones and Kim Sharpe Jones, the husband and wife team behind the Washington Beer Blog, also operate Beer Church, which is a Seattle-based organization with a worldwide mission: "Use beer to promote the greater good." Saturday, the 20th Annual Beer Church Turkey Bowl consumes the West Seattle Bowl, a fundraiser and food drive for the West Seattle Food Bank. The event is also the official release party for Beer Church Hazy IPA.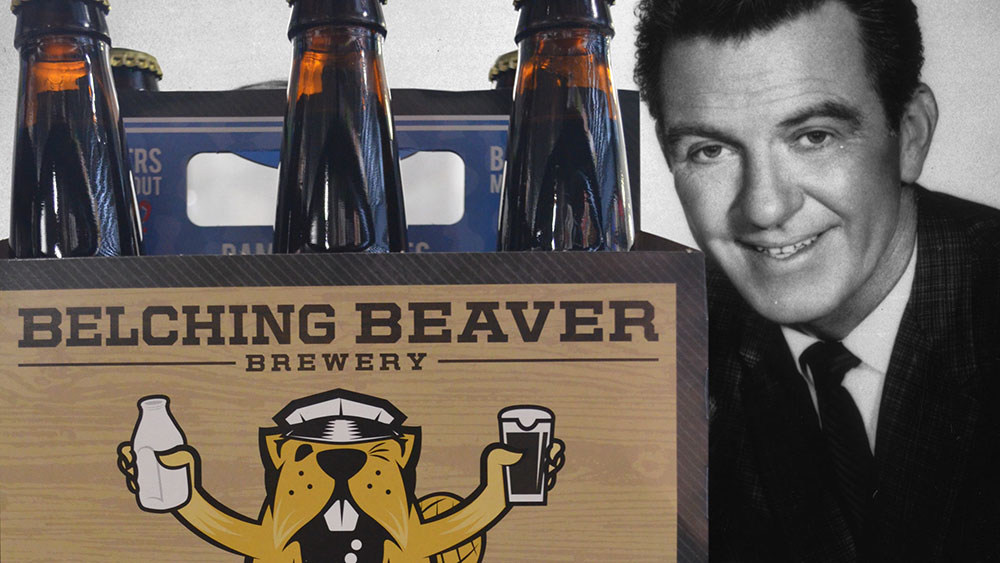 TODAY'S LOCAL STEW
BELCHING BEAVER BREWERY LODGE MEETING, Peaks and Pints: Expect a dam good time when the San Diego brewery taps four of its craft beer pairing them with special desserts. 6-9 p.m., 3816 N. 26th St., Tacoma
THE GRINCH, Blue Mouse Theatre: Illumination Entertainment may not have exactly set the world on fire with their previous take on The Lorax, but visually at least, what we've seen so far of their Grinch looks pretty darn cute. Plus, Benedict Cumberbatch is still in that "can do no wrong" stage of his career. Gotta quibble with the choice of narrator, though: Pharrell Williams does not a Boris Karloff make. Okay, neither does anybody currently living, but you know what we mean. 7 p.m., 2611 N. Proctor, Tacoma
SOLID: AN ARTWALK AFTER PARTY, Alma Mater: Go see some art, make some music, and then head to Alma Mater to dance with local DJs spinning fresh jams, yo. 9 p.m., 1322 Fawcett Avenue
---