Peaks and Pints brownies and Tacoma Runners
PEAKS AND PINTS MORNING FOAM
Thursday, Nov. 29, 2018 — Howie Mandel turns 63 today
Peaks and Pints Weather Guy has today's weather for Gothic Basin Trailhead near Granite Falls.
Today's Morning Foam was compiled while watching a guy trying hang gliding for the first time … but the instructor forgets to attach him to the glider.
PEAKS AND PINTS DRAFT HIGHLIGHTS TODAY
Peaks and Pints will celebrate the brown ale tonight pairing browns, imperial browns and barrel-aged browns with brownies. At 6 p.m., Peaks and Pints will pour Boulevard Plaid Habit Imperial Brown, The Lost Abbey Gnoel de Abbey Holiday Brown Ale, Rogue Hazelnut Brown Nectar and others. We'll include a flight of brown ales paired with brownies. Peaks and Pints encourages you to wear brown, too.
CRAFT CHOICE CLICKABLES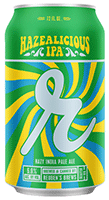 More than 1,000 breweries across the nation have responded to Sierra Nevada brewing's call to brew a Camp Fire relief beer and donate proceeds to help Californians put their lives back together after losing everything in the recent fires. Many Washington breweries have answered the call, including firefighter owner breweries Top Rung Brewing and Wet Coast Brewing.
Reuben's Brews will release a new, year-round hazy IPA, Hazealicious IPA. The aroma will be tropical, particularly kiwi and passion fruit, from a blend of Citra, Strata and Mosaic hops, which are balanced and gently restrained by a pillowy malt body.
Friday, Nov. 30, Pacific Brewing & Malting Co. will release two new beers: Montamara Golden Ale with a subtle hop character complimenting a simple, easy malt flavor, and Moon Yard Ale featureing rich notes of toffee, caramel and raisin bread from a variety of toasted malts from Skagit Valley Malting.
TODAY'S LOCAL STEW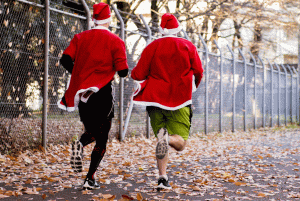 GREEN BOOK, The Grand Cinema: Racism is arguably the toughest topic for filmmakers to handle. Eager to expose its evil, they occasionally overreach, distort or become downright preachy. That's why the humor, honesty, humanity and subtlety of Green Book is such an unexpected treat, and it's all the more surprising considering it comes from one of cinema's least subtle directors: Peter Farrelly. 12:50, 3:40, 6:25, 8:50 p.m., 606 S. Fawcett, Tacoma
TACOMA RUNNERS, Peaks and Pints: Let's talk Tacoma Runners, cause you know we love them. As it does every Thursday, the running group will gather at 6:30 p.m. outside a venue, stretch a bit, listen to Rob McNair-Huff describe the 3-mile route, then hit the pavement. What started as seven people running to justify post beers has turned into a giant mass of people running … to justify post beers and to be social. Speaking of beers, tonight's Tacoma Runners, er, run begins and ends at peaks and Pints! Why not join them and run the Proctor District and really feel good about a Fremont B-Bomb imperial stout. 6:30 p.m., 3816 N.26th St., Tacoma
VICTORIAN COUNTRY CHRISTMAS FESTIVAL, Washington State Fairgrounds: The Washington State Fairgrounds will turn into a Christmas lover's wonderland for five days when the Victorian Country Christmas festival opens at 10 a.m. Holiday music will fill the air as live musicians stroll through a festive array of Christmas décor and animated displays. Visitors can shop all day as well as enjoy the shows and a vast array of food offerings. There are also two beautiful theaters with countless professional stage shows, a Singing Nativity and concerts. Through Dec. 2, 110 Ninth Ave. SW, Puyallup
---