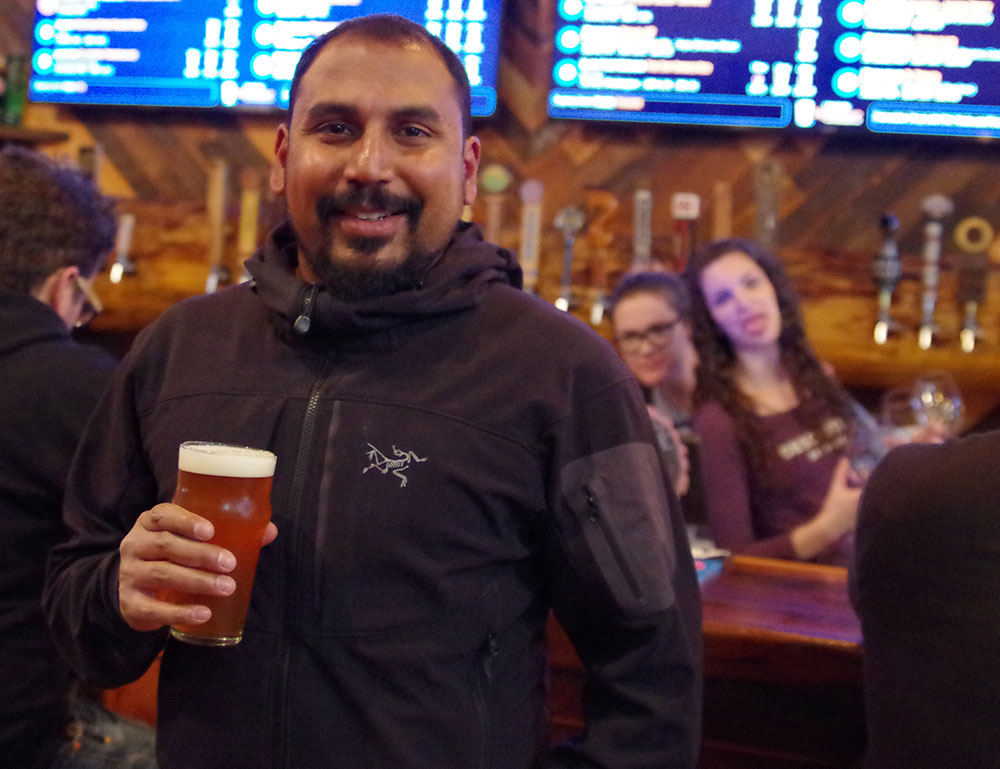 Justin Johnson Cool Camp: Summerland-Panhandle Gap
The federal government owns roughly 640 million acres, about 28% of the 2.27 billion acres of land in the United States, from dizzying mountaintops to lush valley bottoms, dusty canyons to glassy lakes, where in a few hours' drive, hopefully, you can escape the noise and traffic of city life for a weekend wilderness adventure.
With so much green space on the map, people often don't know where to go to find a cool spot to pitch a tent.
Fortunately, Peaks and Pints Pals do.
Over the next year, Peaks and Pints will ask its customers where their favorite cool camp sits, in conjunction with our Cool Camp IPA we brewed at Double Mountain Brewery in Hood River, Oregon. Double Mountain brewer Matt Coughlin and Peaks and Pints staff brewed our house beer, Cool Camp IPA, named after Coughlin's favorite spot to camp in the Olympic Mountains. It's an IPA built for adventure. Dank evergreen and ripe citrus lead an adventurous crew wandering through a rainforest of pines. Discover the Cool Camp IPA backstory and recipe here.
Our first Peaks and Pints cool camper is Justin Johnson, a guide and specialist at REI. If it's outside, Johnson has conquered it — mountains, boulders, trails, rivers, bike trails and on and on. He's taught outdoor classes at REI and the University of Puget Sound. He's reached the Mount Rainier summit, trekked across Alaska's most northern point and hiked the Wonderland Trail, three of hundreds of outdoors-y accomplishments.
"My cool camp is the Summerland-Panhandle Gap area along the Wonderland Trail at Mountain Rainier," explains Johnson as he sips a Cool Camp IPA. "It's as cool as it comes. You can see Little Tahoma Peak and the mountain simultaneously. The flora is spectacular. There's a beautiful river. Goats find forage on the steep slopes. And, in August, there's a good chance to see a black bear."
Johnson says you have to climb up 2,000 feet in about 4.5 miles to reach the campsites at Summerland, which need to be reserved in advance. He says the last half-mile to the campground is exposed so wear sunscreen. He also says the air pressure at Summerland can cause two different weather systems, depending if you go left or right.
"At night, it's sunning with the moon just off the mountain peak. You can almost reach up and grab it," he says with a smile. "You can hear the glaciers move, too."
He says it's a popular campsite, but there's plenty of spots to call your own.
LINK: Story behind Peaks and Pints Cool Camp IPA
LINK: Peaks and Pints Weather Guy hiking reports
---