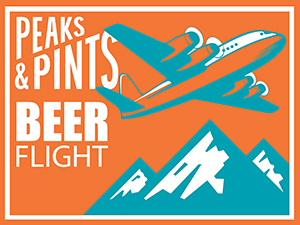 Of the many thousands of beers produced around the world, now only nine can use the name "Trappist," which is down from the 14 Trappist breweries that existed only a few years ago. The majority are in Belgium: Bières de Chimay, Brouwerij der Trappisten van Westmalle, Brouwerij Westvleteren, Brasserie de Rochefort, and Brasserie d'Orval. Brouwerij de Koningshoeven (La Trappe) and Brouwerij Abdij Maria Toevlucht (Zundert) are in the Netherlands, Tre Fontane is Rome's only Trappist brewery, and England's Mount St Bernard Abbey (Tynt Meadow) rounds out the bunch. Trappist breweries brew with three criteria to earn the name and mark "Trappist": The beer must be brewed within the walls of a Trappist monastery, either by the monks themselves or under their supervision; The brewery must be of secondary importance within the monastery, and it should witness to the business practices proper to a monastic way of life; The brewery is not intended to be a profit-making venture. Since it's Oct. 10, and Brasserie de Rochefort brews Rochefort 10 quadrupel, Peaks & Pints celebrates with an in-house flight of Trappist beers on what Merchant du Vin calls "Trappist Tuesday" — a flight we're calling Peaks and Pints Beer Flight: Trappist Tuesday Oct. 10.
Peaks and Pints Beer Flight: Trappist Tuesday Oct. 10
Brasserie d'Orval Trappist Orval
6.2% ABV, 36 IBU
The Orval brewery produces only one beer to sell, a beer with a high fermentation that continues in the bottle. It's brewed exclusively from spring water, barley malt, hop cones, candy sugar and yeast. The tantalizing aroma sings to the nose with candy-sweet overtones and slightly tart notes. Its flavor is pure refreshment with bready, honey-lemon sweetness up front that invigorates the palate and clears the way for the beer's slightly sour finish. Each bottle is different. The nose displays a tension between hop aromas and fermentation-driven notes that evolve in remarkable ways as bottles age. Dry, tart, and rustic Orval stands out among the typically sweeter Trappist beers.
Brouwerij der Trappisten van Westmalle Dubbel
7% ABV

In 1836 the Belgian Westmalle monastery became a Trappist Abbey and began brewing beer shortly thereafter. The holy suds they produced started out as an insider-only deal — a choice beverage to be made and enjoyed by Trappists and Trappists alone, but eventually they decided to expand and opened a public beer hall in the early 1930s. Westmalle Dubbel is a dark, reddish-brown Trappist beer with a secondary fermentation in the bottle. The creamy head has the fragrance of special malt and leaves an attractive lace pattern in the glass. The flavor is rich and complex, herbal, and fruity with a fresh-bitter finish. It is a balanced quality beer with a combination of sweetness, lively carbonation, and lingering bitterness from the hops.
Chimay Grand Reserve (Blue)
9% ABV
Chimay is made by Trappist monks cloistered away in Scourmont Abbey in Belgium (where they also make tasty Chimay cheese) with the operation's profits paying for the monks' pious lifestyle and charitable efforts. Having been around since 1862, Chimay's a relatively new entry in the world of godly beverages with three commercial beers, including its first beer, Premiere (Red). Its recipe was developed in collaboration between the master brewer, Father Théodore, and Jean De Clerck in the two decades following WWII. Grand Reserve (Blue) is Belgian strong dark ale originally released as a Christmas beer. Ho ho yo this Belgian strong dark ale the darkest of the three Chimay ales — a deep auburn, with a nice head floating on top. We can see some visible suspended particles floating among the plentiful bubbles, enticing us with promises of big flavor. The Blue's bouquet is very sweet with hints of caramel and a brandy aroma, which alludes to the high ABV. The flavor is rich and complex — malty, yeasty, sweet, and alcoholic.
Brouwerij Abdij Maria Toevlucht Zundert Trappist 8
8% ABV
The Abbey of Zundert began brewing beer after the monks determined that their farm was too heavy to maintain. Beginning in 2011, the monks researched and visited other Trappist breweries for ideas. For two years, the monks developed a beer to their taste and the folks in the Netherlands and Belgium. In September 2018, Zundert Trappist 8 triple landed at Peaks & Pints. Chestnut-colored and bottle-conditioned, with aroma of caramel, herbs and spices, Trappist 8's initially floral and slightly sweet character develops from light caramel to a lovely, dry, mellow hoppy bitterness as the flavor opens.
Brasserie de Rochefort Trappistes Rochefort 10
11.3% ABV
The Abbaye Notre-Dame de Saint-Remy monks McGyvered their Rochefort Trappistes quadrupel. To elevate the alcohol by volume they steeped the candi-sugared wort in metal baskets. Furthermore, two malts were used in the brewing process: pils and caramel malt, as well as wheat starch, two varieties of hops and Rochefort's own yeast. The result is a robust dose of alcohol, much like port. Rochefort 10 hits the nose with roast wheat, figs, cherries, nuts, and dark chocolate. On the tongue, expect caramel, chocolate, ripe fruits, and herbal touches of hops.
LINK: Peaks & Pints beer and cider cooler inventory
---
Category:
Beer Flight
,
Beer Line Blog
,
Craft Beer
,
Critical Drinking
,
Crosscut Flight
,
Houses of Craft
,
In The Cooler
,
News and Updates
,
Shop
,
Specials
,
World Of Beer In Tacoma