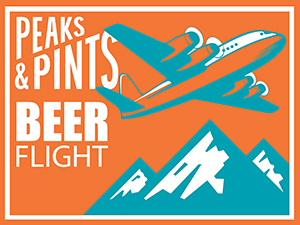 Italian brewer Agostino Arioli learned to brew in Germany. He returned home in 1997 to open Birrificio Italiano in the Como region of the Italian province of Lombardy, near the sleek and fashionable city of Milan. Having been trained in the classical German style but being heavily Influenced by the dry hopped cask ales of England, Arioli created a rather unique beer, a pilsner that was very lightly dry hopped, called Tipopils, or "kind of pils." Arioli was trying to create a beer like Jever, the Southern German Pils, but perhaps due to his cask ale leanings and surrounded by the cuisine of Italy, he ended up with something else entirely – the Italian pilsner. Other Italian brewers influenced by Tipopils, and nearby, famed centers of Italian cuisine, followed suit, and before you know it this more-flavorful pilsner became widespread in Italy, foretelling the explosion of dry-hopped pilsners almost two decades earlier, and helping cement the hallmarks and reputation of Italian pilsner. Today, Peaks & Pints presents an in-house flight of Italian pilsners — a flight we're calling Peaks and Pints Beer Flight: Italian Pilsners.
Peaks and Pints Beer Flight: Italian Pilsners
Holy Mountain Lesser Ritual
4.8% ABV, can

Technically, Holy Mountain Brewing's Lesser Ritual isn't named an Italian Pilsner, but it's a hoppy pilsner that's brewed with Pilsner malt and malted wheat and hopped with Wai-iti and Kohatu. It then goes through a slow and cool fermentation with one of Holy Mountain's favorite German yeast strains. After lagering for four weeks, it is then dry-hopped with a small amount of more Wai-iti. It's crisp and bready with a strong hop presence.
Birrificio Italiano Tipopils
5.2% ABV, can

Italian brewer Agostino Arioli learned to brew in Germany. He returned home in 1997 to help start the Italian craft beer movement, drawing on the German pilsners he had already learned to brew. Birrificio Italiano, Arioli's brewery in Limido Comasco, a small town southwest of Italy's Lake Como, began brewing the Italian pilsner Tipopils, the original gangster of Italian pilsners, and it is widely given credit for starting the trend. An Italian pilsner is a German pilsner with a greater emphasis on hops, including dry hopping at the end of its brewing cycle.
Firestone Walker Pivo Pils
5.3% ABV, can

When Firestone Walker Brewing Brewmaster Matt Brynildson first unveiled Pivo Pils in 2013, he observed, "Lighter beer styles like pilsner have been hijacked by industrial lager beer in the United States, and it's time for craft brewers to take it back. Pivo is our contribution to the cause." He added, "The original inspiration for this beer comes from Italy — a dry-hopped pilsner called Tipopils made by Agostino Arioli at Birrificio Italiano. Experiencing the beer was the 'aha' moment that set the idea of Pivo into motion." As it turns out, Pivo helped drive recognition for this "Italian Pils" style, which has since gained a widespread following. Expect floral aromatics, spicy herbal nuances, and lemongrass notes from German Saphir hops.
Holy Mountain Carriage of the Spirits
5.3% ABV, can
Holy Mountain's crisp Carriage of the Spirits Italian pilsner is brewed with Pilsner malt and a small amount of Chit malt. It was hopped in the kettle with Tettnang, Spalt Select, and Saaz, and then dry-hopped before spunding with more Tettnang and Spalt Select for ultimate drinkability, balanced with noble hop flavor and aroma with alight body and dry finish.
Sig Pilscifer: Fresh Hop
5.6% ABV, draft

For their Pilscifer Italian Pilsner, Sig Brewing kettle hops it with Calista and dry hops with Mosaic. Although they call it a "New American Pilsner," it has the characteristics of a hoppy Italian pilsner. Brewed with Pilsner malt combined with a touch of oats, corn and Vienna malt, this pilsner has a good amount of fruity hops with a lightly fruity yet highly crispy finish. For their fresh hop version, they add fresh Experimental Hop 1631 lending a bright fruit punch to the finish.
LINK: Peaks & Pints beer and cider cooler inventory
---